Love Is in The Air: Date Ideas for Every Time of Day
There's nothing more romantic than a vacation for two in The Bahamas. Walks on the beach, hand in hand, with the turquoise waves gently crashing against the shore — you really will find Paradise here. And while you're sure to love every experience you have during your visit, we thought we'd help you plan the perfect date for any time of day.
Be it morning, noon, or night, dates are always better in The Bahamas.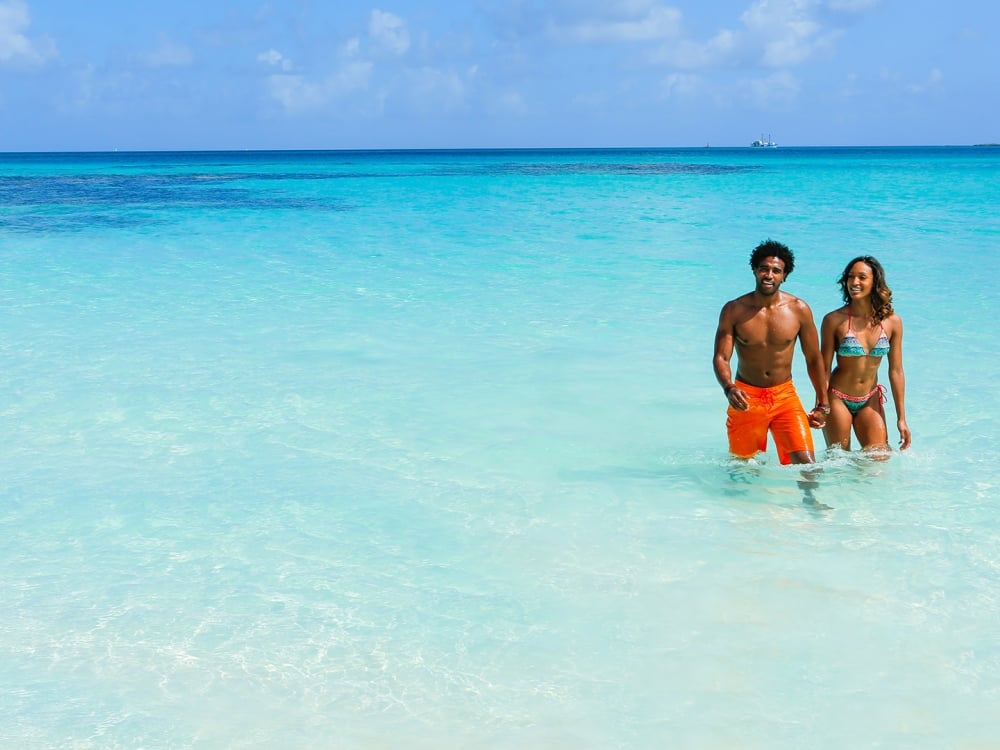 Morning Date
Everybody knows the perfect day starts when you wake up beside the one you love, but it's even better when you're waking up in Paradise. So why not start your day off with a romantic breakfast for two? No matter where you're staying, our accommodations have a healthy array of breakfast options for you to indulge in. Savor freshly baked pastries while sipping delicious coffee on a romantic morning date at Café Madeleine at Baha Mar. You don't even need to leave your room when staying at The Ocean Club, A Four Seasons Resort, Bahamas, breakfast can be brought to you!
Looking for more of a splashing morning date? Hot tip — hit the waterparks early in the morning! The waterparks often have less of a crowd in the early hours, so it's the perfect opportunity to have more alone time with the one you love. Cruise down The Challenger at Aquaventure at Atlantis, take a leisurely float down The River at Baha Bay at Baha Mar, or "Hang 10" and show off your skills on The Surfstream® at Margaritaville Beach Resort, Nassau, Bahamas.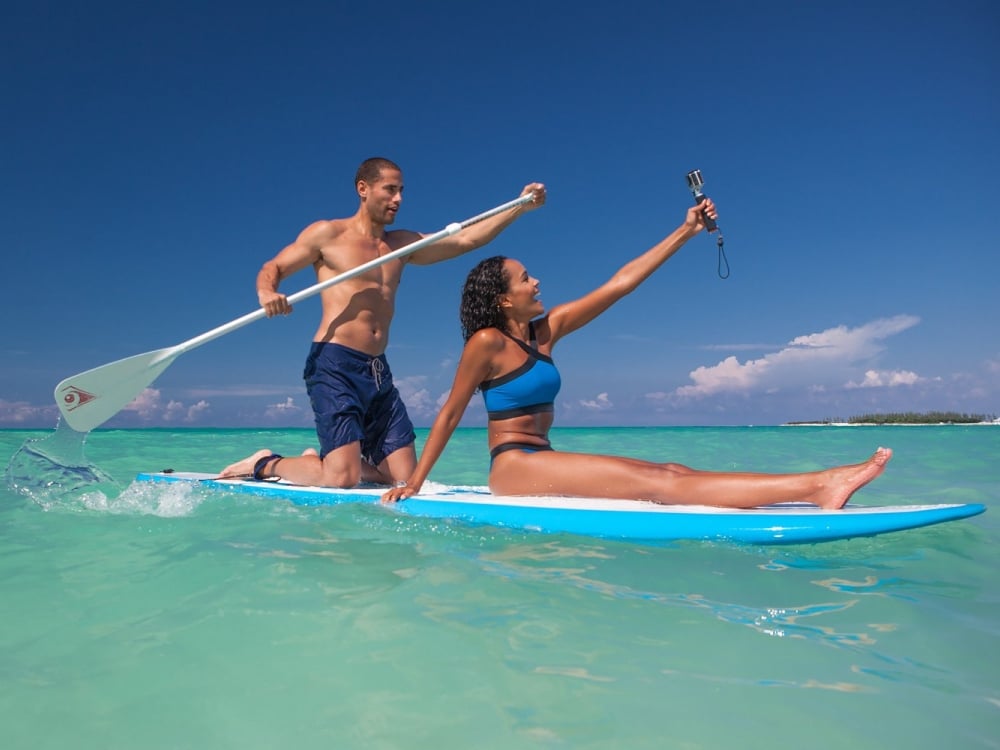 Be one with nature on a morning scuba diving expedition. With Stuart Cove's Dive Bahamas, you get the choice of snorkeling lessons, scuba diving, shark adventures, or driving underwater in your personal SUB. Give your loved one a kiss through your scuba helmet as you 'bike' through the beautiful waters of The Bahamas. Or adventure to Dolphin Cay at Atlantis and paddleboard with the dolphins across a calm 11-acre lagoon at sunrise.
Afternoon Date
For some, vacation is all about rest. And we get that! The sprawling, soft beds make sleeping in easy. So, for those who are hitting the snooze button all morning, we've rounded up the perfect day dates for you and your loved one.
Indulge in the luxury of The Bahamas with a day at the spa. Serenity will encompass you from the moment you arrive at any of our spas, and the services that await you will be more than enough to put you in a state of Zen. Discover the tranquility of old Asian traditions at Ocean Club Spa or unwind with rejuvenating spa techniques with wellness concepts at Sense, A Rosewood Spa. And if you really want to impress your significant other, journey to Sandals Cay. On this private offshore island from Sandals Royal Bahamian, you can enjoy a massage and salt scrub on a secluded beach or sea raft at Red Lane Spa.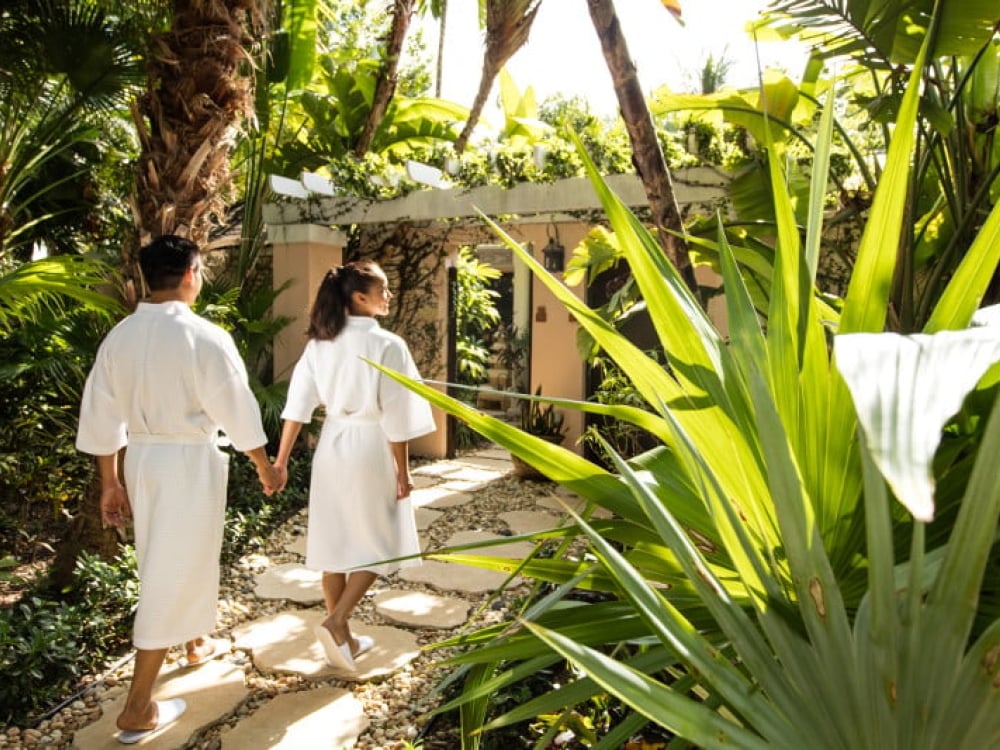 The Bahamas is home to some of the best rum, and John Watling's Distillery is an excellent spot for rum lovers and romantics alike. So, pack your day bag and head over to the beautiful Buena Vista Estate. Tour the historic grounds and be wowed by the history behind the 'Spirit of The Bahamas' while you enjoy the delicious, hand-crafted rum tastings offered throughout the tour. Tours start at 10 a.m. and run until 6 p.m., seven days a week.
Evening Date
It wouldn't be an early evening date without a romantic dinner for two. If you're looking for something casual with an authentic taste of Paradise, try the Arawak Cay Fish Fry. Dine al fresco on delicious Bahamian favorites like conch, grilled shrimp, or lobster tails, all washed down with a delicious Bahama Mama or Sky Juice.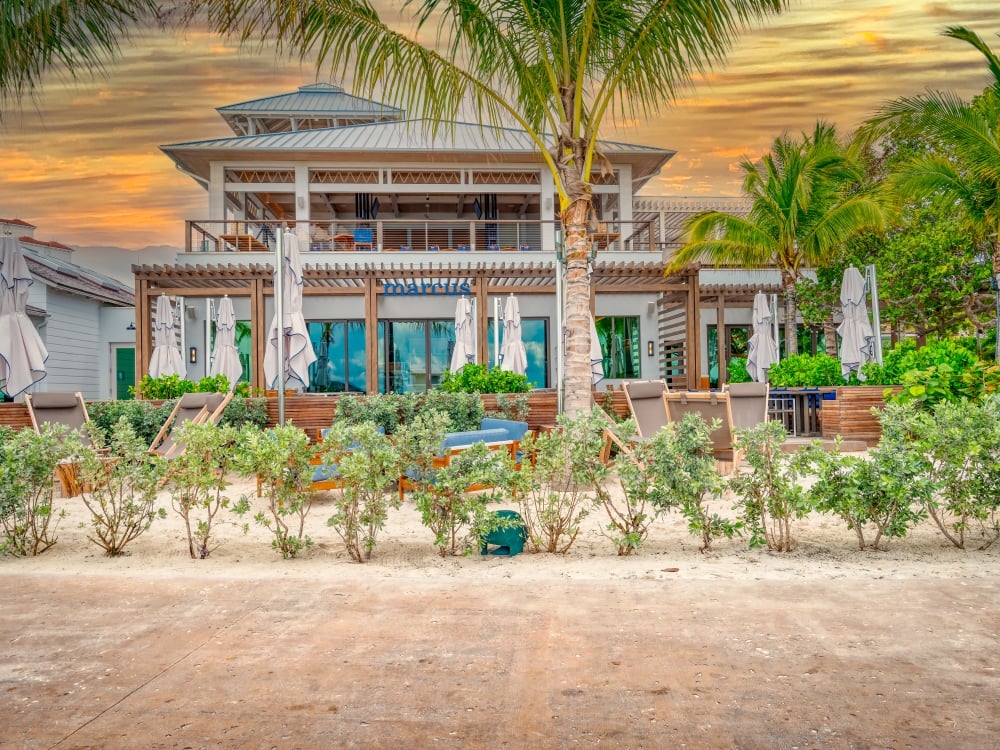 If fine dining is more your style, Nassau Paradise Island is home to many celebrity chef restaurants and unique dining experiences. Most recently, celebrity Chef Marcus Samuelsson recently brought his Ethiopian and Swedish background to The Bahamas with Marcus at Baha Mar Fish and Chophouse. This elevated dining experience is influenced by Marcus' passion for food and is at the top of the list for a romantic evening for two.
A five-star night calls for a five-star restaurant. Graycliff Hotel is home to the first certified five-star restaurant in The Bahamas, Graycliff Restaurant. Splurge on an evening of experiences and sit at the chef's table to watch your meal come to life. The best part of it all? Graycliff is home to an award-winning wine cellar with over 250,000 bottles — perfect for wine aficionados.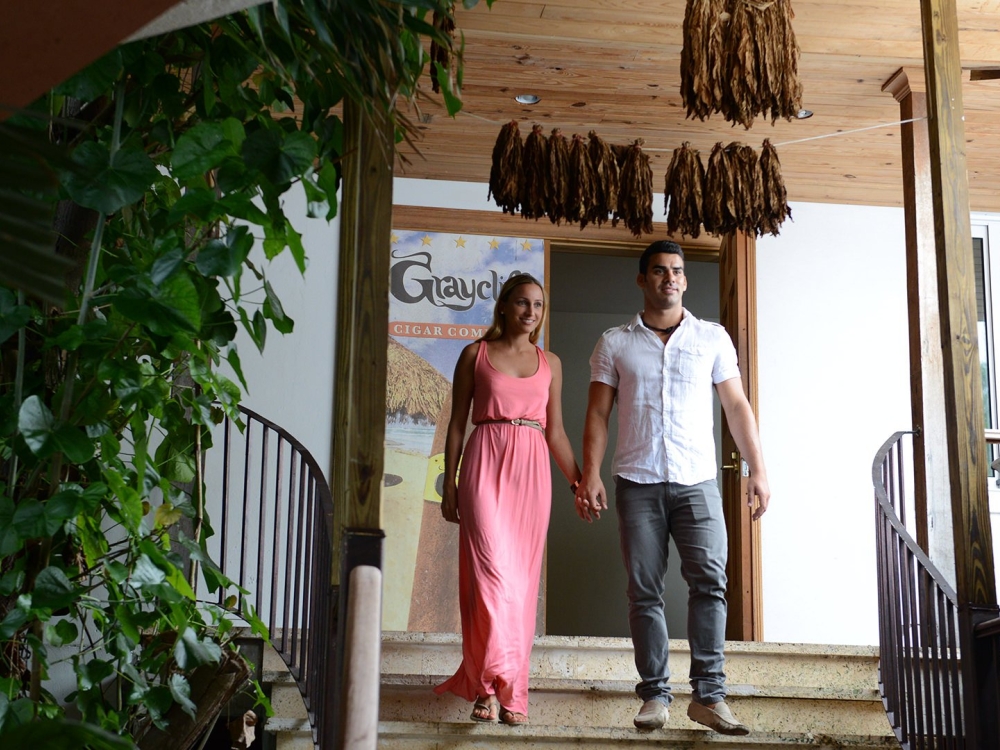 Night Date
Finally, a date for the night owls! If a night of laughs, drinks, dancing, and a bit of gambling sounds appealing to you, then roll the dice on these date ideas.
Start your night off watching the sun go down at Marcus Up Top while sipping on a delicious Bahamian-inspired cocktail. If you're in the mood to stay all night, Marcus Up Top features local live DJs from 9 p.m. to 12 a.m. every Friday and Saturday night. Whether you like your martinis shaken or stirred, Martini Bar and Lounge is the place for you. Located at The Ocean Club, A Four Seasons Resort, Bahamas, this bar and lounge has earned its reputation amongst martini enthusiasts. After all, it was showcased in the 2006 James Bond Film, Casino Royale.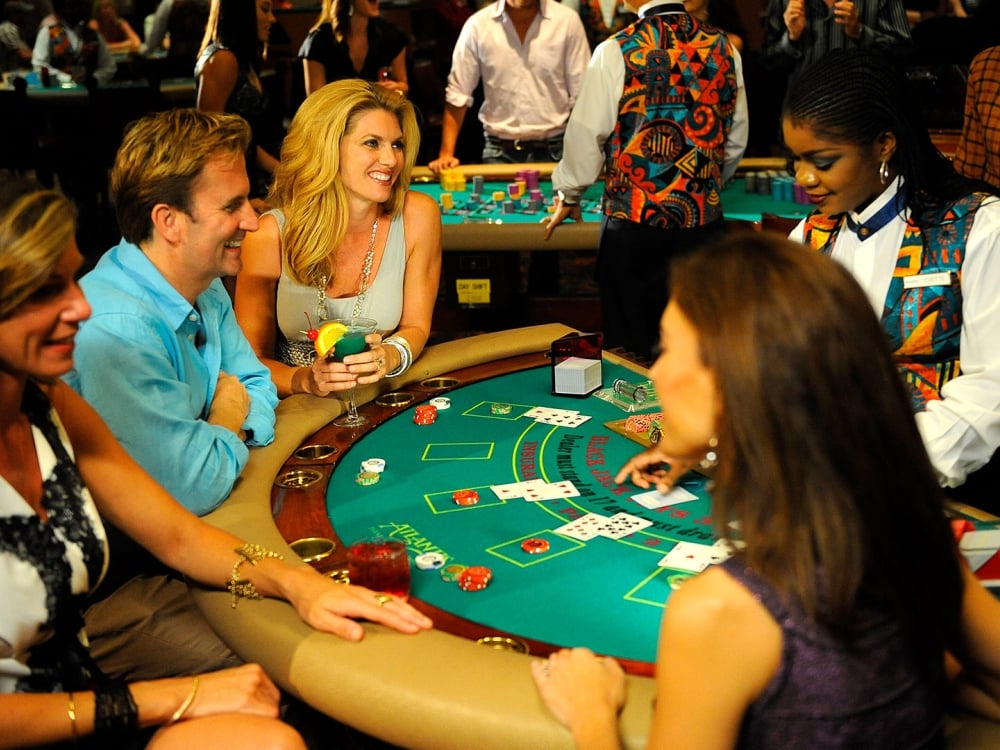 What's date night without a little after-dark adventure to some of the best casinos in the Caribbean? Step into a world of gaming action at either Atlantis Casino or Baha Mar Casino. You'll feel like you've been transported to the Las Vegas strip as you take your pick of tables, slots, race and sports tracks, and more! The fun never stops in Nassau Paradise Island.
Now Pick Your Travel Date!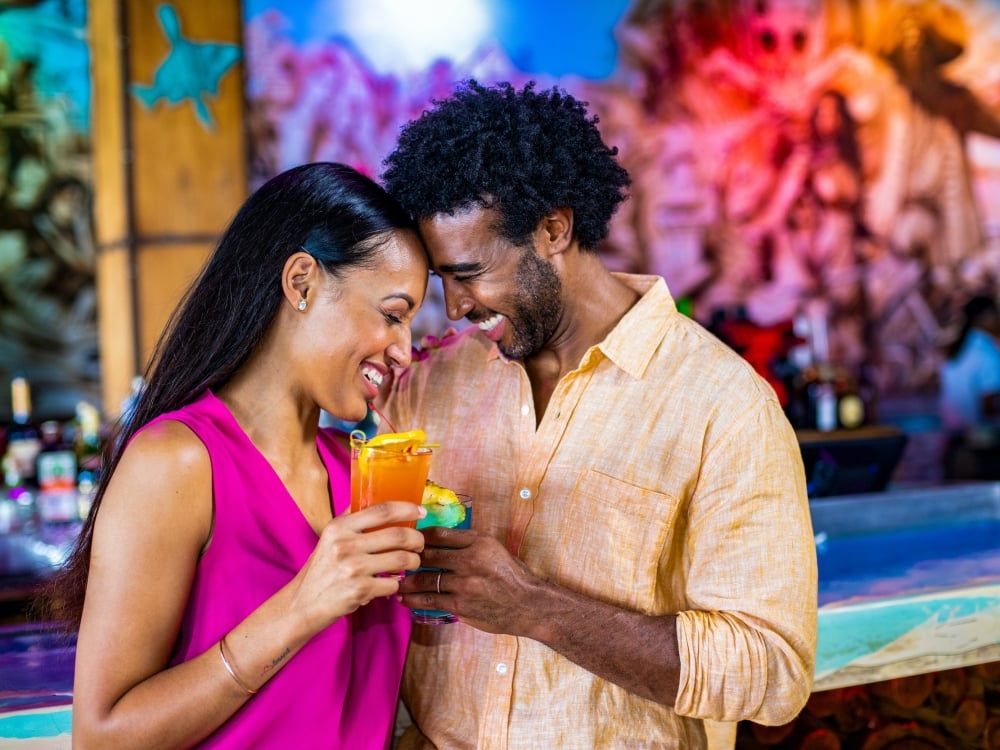 With fun and romantic date options for any time of the day lined up, the only date left to pick is when to arrive! With an average of 300 days of shining sun, there's no wrong time to plan a vacation to Nassau Paradise Island.
Discover our deals and start planning your romantic getaway to Paradise now.