Nassau Paradise Island: The Perfect Place For Your Destination Wedding
Congratulations! Your partner popped the question and you said yes. Now you're wondering whether a destination wedding is right for you. We think that the answer is obvious. With miles of pristine white sand beaches, stunning ocean scenery, and gorgeous ceremony and reception venues, weddings are simply Better in The Bahamas!
Here's what makes Nassau Paradise Island the perfect place for your destination wedding:
Beautiful Backdrop
There's no more beautiful backdrop for a wedding than Nassau Paradise Island.  With picture-perfect wedding venues all over the island, you're guaranteed to have a gorgeous ceremony that your guests won't soon forget.
Tip: With the already stunning scenery, keep décor to a minimum. Not only will it make planning more convenient, but you'll keep your costs low.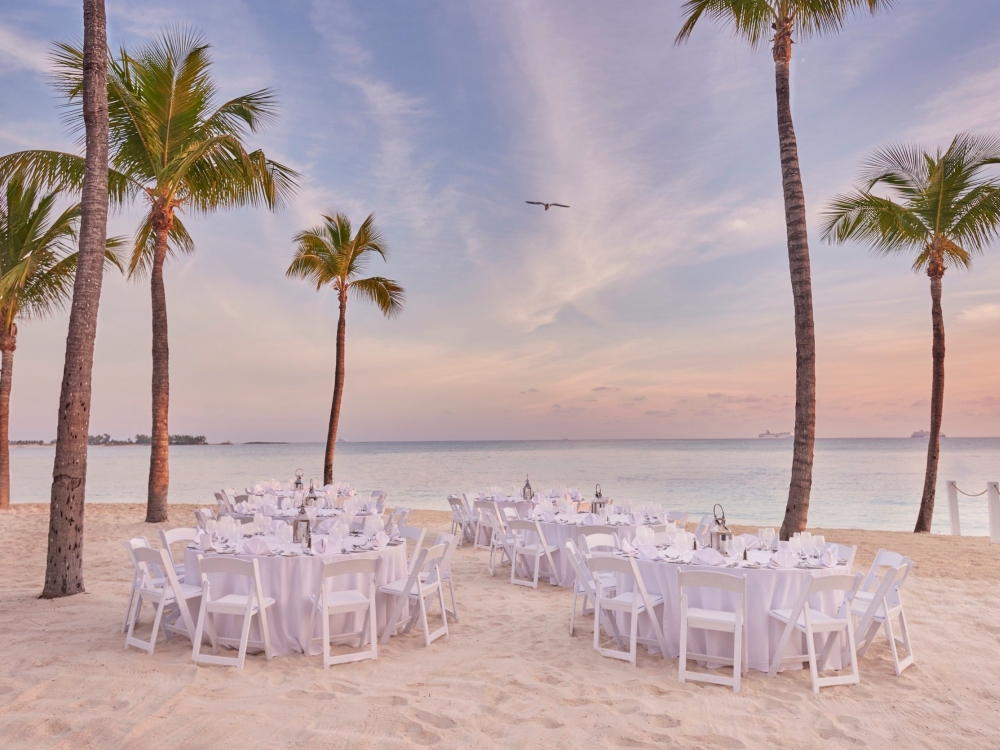 Planning Is A Breeze
With a destination wedding in Nassau Paradise Island, the planning process has never been easier. From the venue and the menu to the décor and the flowers, every detail of your wedding will be taken care of by our experienced wedding planners. All you have to do is sit back, relax and enjoy every minute of it.
Tip: Before you walk down the aisle, look into legal requirements to ensure you get hitched without a hitch.
Honeymoons Start Early
With a destination wedding, your honeymoon begins with "I do!" And when your wedding takes place in Paradise, it couldn't be easier to go straight into honeymoon mode. Plan your wedding near the beginning of your stay so that you have lots of time to enjoy Nassau Paradise Island as newlyweds.
Tip: Planning your honeymoon can be just as important as planning your wedding. Be sure to check out honeymoon packages when booking.
Convenient For Couples
Nassau Paradise Island is a great option for couples who have friends and family around the world. With convenient flights for guests, the island offers a great place for everyone to come together and celebrate your special day.
Tip: Many airlines offer discounts for group bookings. Suggest to guests traveling from the same location to book together and save.
More Bang For Your Buck
Just because you're in a beautiful vacation destination doesn't mean your wedding will be more expensive. In fact, destination weddings are often more affordable, especially when you take advantage of pre-designed wedding packages. On top of that, Nassau Paradise Island is home to a number of all-inclusive resorts that make it easy for you and your guests to budget on accommodation, meals and drinks.
Tip: Be sure to ask your accommodation about additional perks like room upgrades and complimentary anniversary stays upon booking.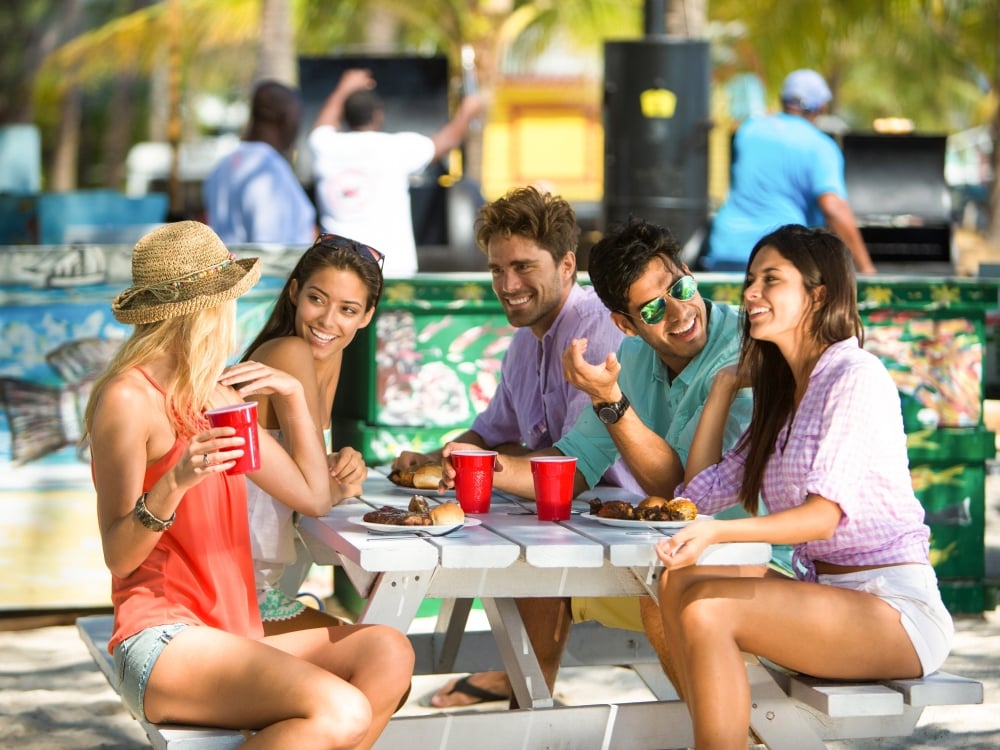 Leave The Stress At Home
There's something about being away from home that makes pre-wedding worries wash away ­— especially in Nassau Paradise Island. Arriving to the island a few days before your wedding will give you time to prep for the big day while also enjoying your vacation.
Tip: A great way to de-stress, and pamper yourself before the festivities, is a trip to the spa where you can relax with a wedding specific treatment and package.
Quality Time With Guests
One of the best things about a destination wedding in Nassau Paradise Island is all of the time you will spend with your loved ones. You get to celebrate not just one day but several days, giving you the chance to create lasting memories with each and every one of your family members and friends.
Tip: Plan activities for you and your guests beyond the wedding. Not only will it keep them entertained, but it will give everyone an opportunity to meet and spend time with each other.
Thinking about planning your own destination wedding? Let us help you exchange your vows in Paradise!