Bahamian cuisine has a unique flavor that's all its own! A one-of-a-kind blend of American South staples with a generous pinch of Caribbean spice, Bahamian cooking features fresh ingredients and creative twists that deliver delicious results. And no one knows more about the foods of The Bahamas than the chefs who make their livelihood preparing meals here.
Chef Michael Davis - Chef de Cuisine at The Palms, Grand Hyatt Baha Mar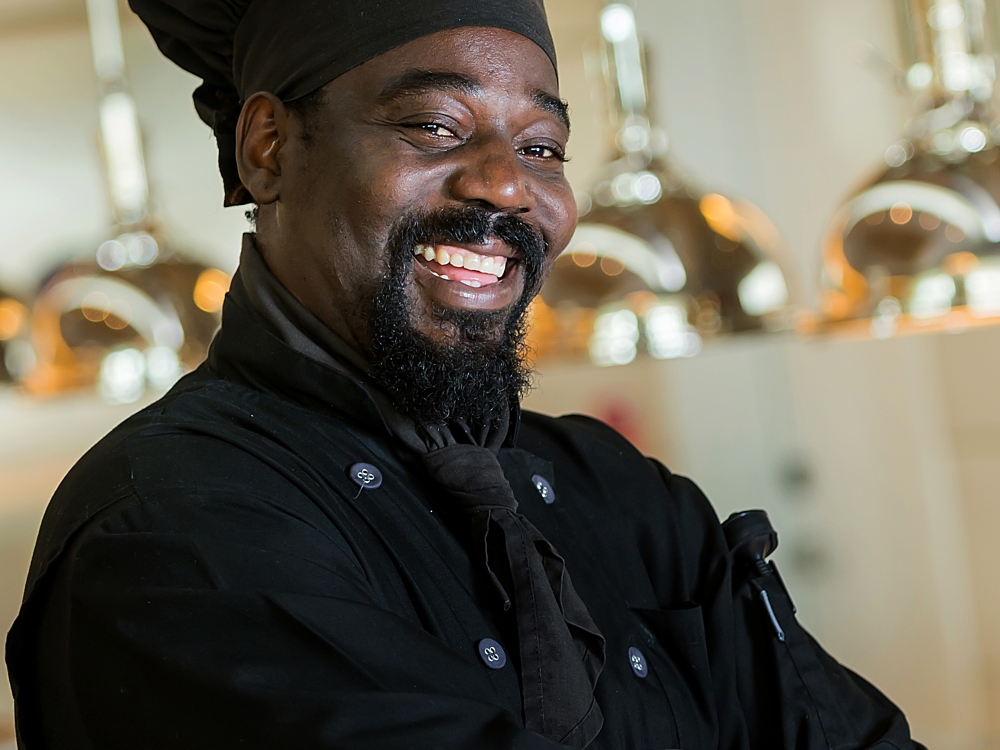 Chef Michael grew up in Nassau and has been working in the hospitality industry for 18 years. He's worked in restaurants including Marketplace and Bimini Road. "At the time, there were not as many Bahamian restaurants in the hotel so as a chef you were creating memorable experiences," he recalls.
In 2015, Chef Michael came to Baha Mar, where he developed the Conch Shack, which opened in 2017. Since then he's moved on to The Palms which is popular with guests from around the world.
What do you love about Bahamian cuisine? What is it that makes Bahamian cooking special?
"What I love about the cuisine in The Bahamas is the ability to always have fresh seafood daily, such as fish, lobster, and conch. Being able to go to the dock and have that fresh seafood right at your fingertips is a beautiful thing. Ingredients I love to cook with are locally grown...fresh herbs and spices coming together and the aroma they give off makes my heart smile."
What is your favorite dish to prepare?
"My favorite dish to prepare is Island Fish Ceviche with Chips." (Chef Michael even shared his recipe - see below!)
What's one dining experience on Nassau Paradise Island that you recommend to visitors?
"Most definitely, it would be the superb service and quality of food at Café Matisse."
What is your favorite place to grab a bite to eat in Nassau Paradise Island when you aren't cooking?
"My favorite place to grab a bite when I am not cooking would be Sushi Rokkan."
Create your own Bahamian appetizer at home with Chef Michael's recipe for Fish Ceviche with Chips! (Tip: choose a firm, lean white fish, such as bass, grouper, or sole.)
Recipe: Fish Ceviche With Chips (Serves 4)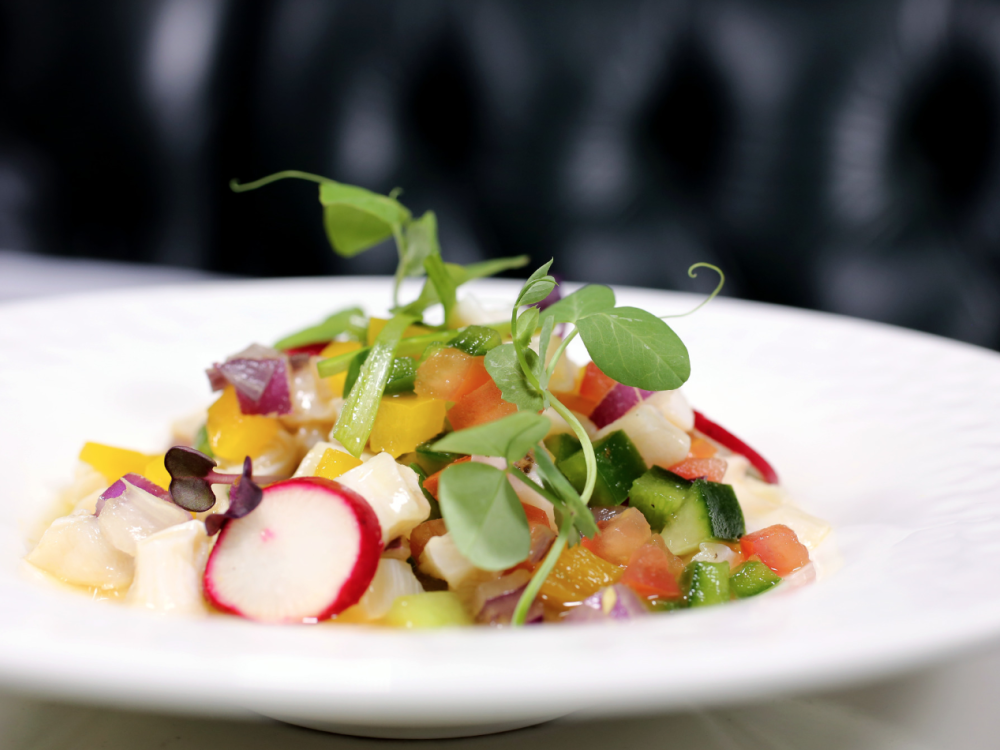 Ingredients:
¼ mango, diced
½ papaya, diced
1 cucumber, diced
4 - 6oz fish fillets, diced
Juice of 2 limes
½ cup cilantro, finely chopped
Pinch of goat pepper
Juice of 4 oranges
Salt, to taste
Lime wedges and/or thinly sliced radish, for garnish
Directions:
Place fresh fish in bowl. Add all ingredients and mix together. Refrigerate for an hour, then serve cold with tortilla chips.