Quiz: Is a Destination Wedding Right for You?
Thinking of getting married in Nassau Paradise Island but unsure if a destination wedding is right for you? Take our quiz and discover if a Bahamas destination wedding is the right fit to make all of your wedding dreams come true.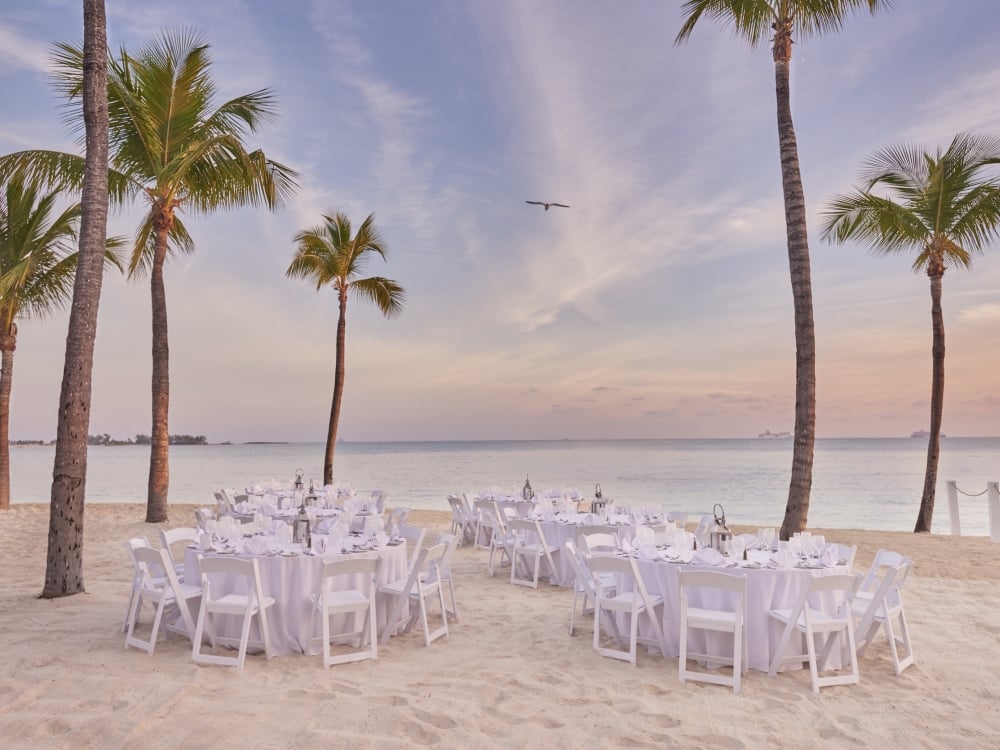 1. Are you determined to stick to your budget?
            a) Yes, we need to know exactly how much this wedding is going to cost.
            b) Our budget is more of a suggestion.
2. Do you want a large wedding?
            a) We just want to be surrounded by our closest friends and family.
            b) Yes, all of our family and friends simply have to be there.
3. Is the idea of planning a wedding stressful to you?
           a) Yes, I'm not exactly the most organized.
           b) No, I love this kind of thing!
4. When it comes to your ceremony and reception, what's your style?
           a) Simple and straightforward.
           b) More, more, more!
5. Do the people on your guest list live near you? Do you get to spend a lot of time together?
            a) Yeah, we see each other all the time.
            b) There are quite a few people on the list who live out of town or farther away.
6. How likely is it that your friends and family are going to be able to travel?
            a) The guests that matter would definitely be willing to make a trip.
            b) Good question…I'm not sure if they all even have passports.
7. Is it important to spend a lot of time with your guests?
            a) Yes! We want to be able to spend time with each and every one of our guests to make sure they're having a great time.
            b) We'll try, but in the end, it's our day.
8. Do you and your fiancé like to travel?
            a) Yes! It's something that we both love and that has brought us closer together.
            b) No, we've never managed to plan a trip.
9. Think about your dress code. Are you looking for something formal or relaxed?
            a) We're thinking of keeping it simple and laidback.
            b) Is that even a question? Formal for sure!
10. When you think of your wedding ceremony, what's most important to you?
            a) A stunning setting.
            b) A religious ceremony in a traditional space.