Test your luck: Atlantis Casino Facts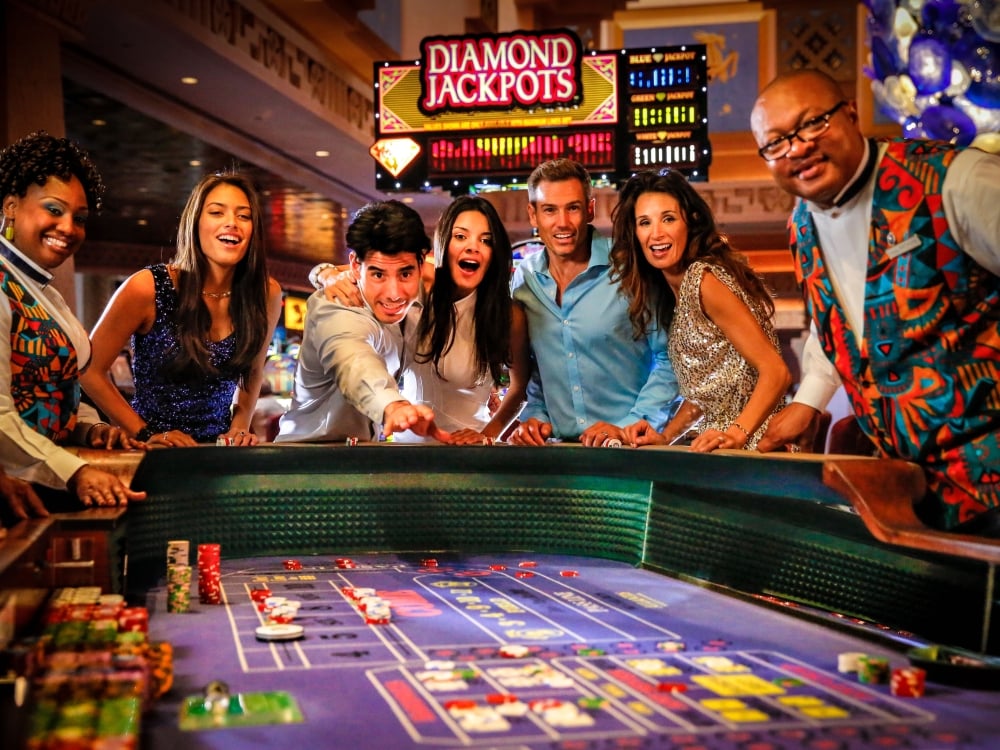 Nassau Paradise Island is home to breathtaking beaches, surreal clear blue waters, a unique cultural past, and a state-of-the-art casino. Add a friendly wager to your next Bahamas vacation and you won't regret it! Read on to learn (lucky number) 7 facts about the Casino at Atlantis.
1. It is the Caribbean's largest casino.
The Casino at Atlantis spans a 7-acre lagoon and is over 60,000 square feet. It has 85 table games and over 700 slot machines.
2. Its design is one of the most innovative in the industry.
Not only does the design of the facilities beautifully incorporate a 7-acre lagoon, it features skylights and windows, letting the beauty of The Bahamas into the space. It's the first casino to incorporate natural light.
3. Four specially commissioned art sculptures elevate the beauty of the space.
In 1998, world-renowned blown glass sculpture Dale Chihuly was commissioned to create four larger-than-life glass masterpieces for the Casino. Titled Temple of the Sun, Temple of the Moon, Crystal Centrepiece and Crystal Gate, these otherworldly creations are worth tracking down.
4. Experts teach you how to play casino games.
The Casino at Atlantis offers daily lessons on classic casino games, absolutely free! Master the craps table, or brush up on your baccarat.
5. You can earn more than money.
The Casino at Atlantis has a state of the art player tracking system. Guests of the resort can insert their room key into any slot machine and begin to play! Not only that, as you play you can earn points towards promotional giveaways.
6. An impressive sports betting area lets you wager to win.
Aside from classic table games like blackjack, roulette, craps and baccarat, and the latest slot machines, the Casino at Atlantis also offers premiere race and sports betting services. At any given time you can watch close to 20 simultaneous HD video streams of popular races and sporting events from across the globe. Over 50 square feet of viewing make for an exciting and immersive experience. Place your bets at 44 personal betting stations or 6 VIP betting stations.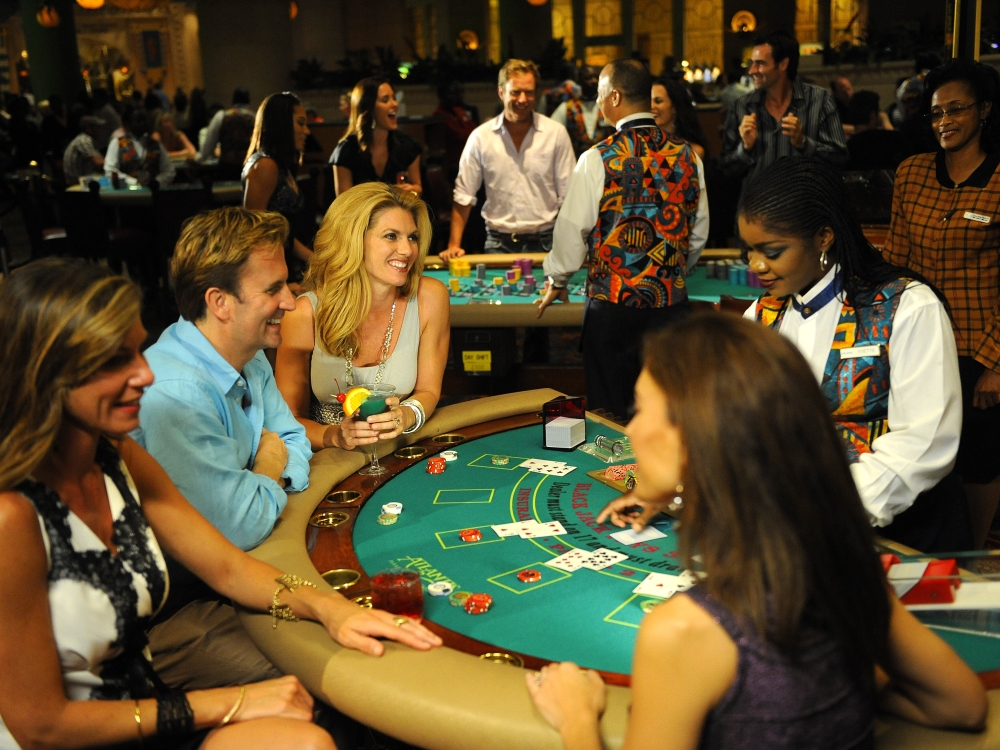 7. Exciting tournaments and events happen year round.
From high roller poker and blackjack to daily slot tournaments with a $100 prize, add a thrill to your casino experience by taking part in one of their exciting tournaments. Not only that, the Casino at Atlantis hosts unforgettable events, like the annual Battle4Atlantis basketball championship, sell-out concerts by music stars such as Lady Gaga, Justin Bieber, Diana Ross, and world-class comedians like Jerry Seinfeld and Jimmy Fallon. For information on upcoming tournaments visit http://www.atlantisbahamas.com/casino/tournamentsandevents.
Now that you've learned all about Nassau Paradise Island's casino, what are you waiting for? Guests can now enjoy an all-inclusive experience at Atlantis, Paradise Island and all of our hotels and resorts are always offering incredible travel deals.