Timeline: The Colorful History of Nassau Paradise Island
Today, Nassau Paradise Island is a vacation destination where people from all over the world flock to relax, unwind, and enjoy fun in the sun. If you were to turn back the clock a few hundred years, however, you'd discover a Bahamas that was much livelier than today's laid-back Caribbean paradise! For centuries, The Bahamas was host to many colorful characters and turbulent times. Its crystal-clear, shallow waters and close proximity to major shipping routes made it a convenient spot for pirates, rum-runners, and other seafaring criminals to conduct their business. Let's take a look at some of the thrilling true-life tales that helped shape The Bahamas' history.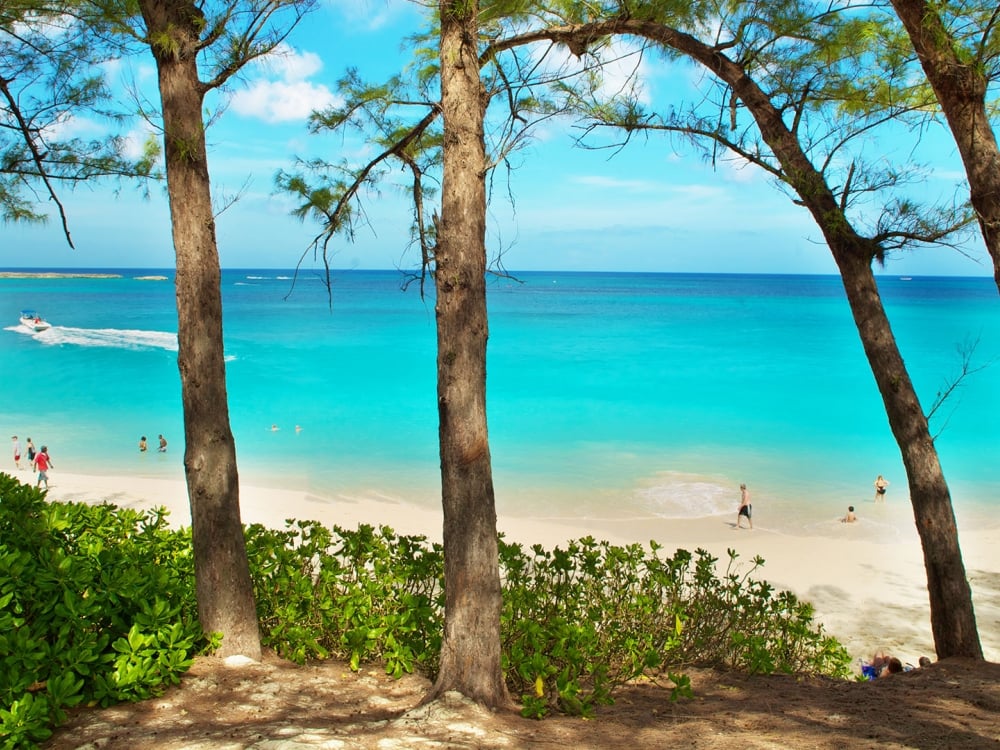 1492: DISCOVERY OF THE BAHAMAS
History books tell us the islands of The Bahamas were discovered by Christopher Columbus in 1492, when he landed on the island of San Salvador and described his surroundings as "baja mar" (shallow sea). Because of The Bahamas' prime location close to Florida and busy shipping channels, it didn't take long for the islands to become a desirable place for other explorers, traders, and settlers—and not all of them liked to obey the law!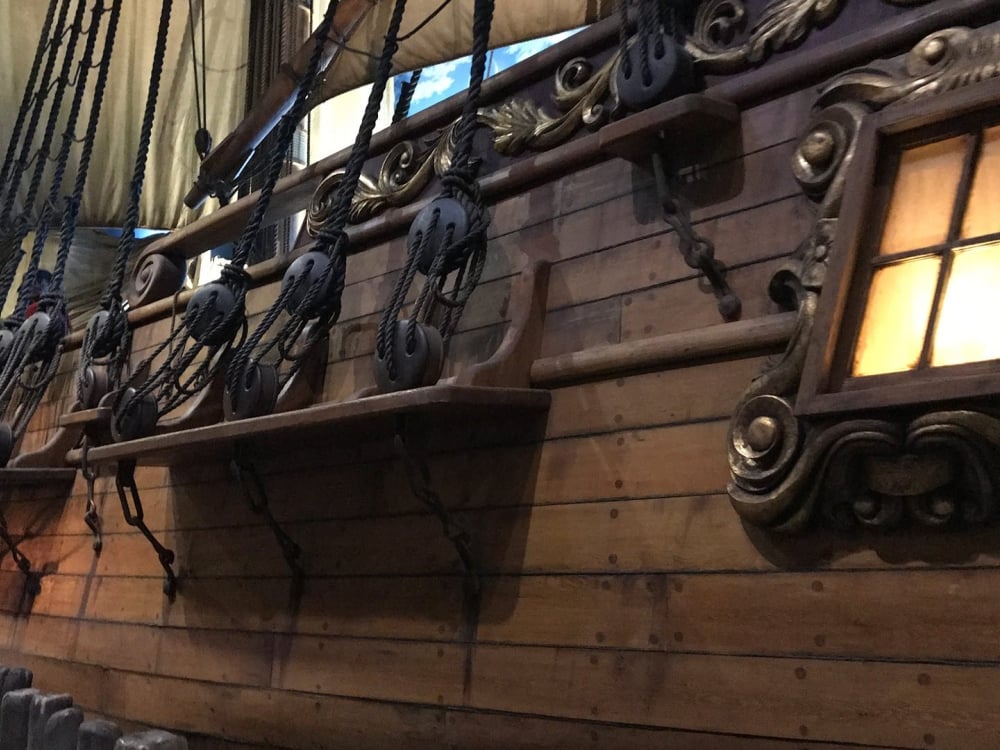 LATE 1600s: THE AGE OF PIRACY
From the late 1600s to the early 1700s, pirates were plentiful in Nassau. Our location near busy shipping routes meant there were always plenty of passing ships loaded with valuable cargo to steal. Pirates would lure heavily-laden merchant ships close to shore by shining bright lights into the dark sky, mimicking lighthouses. Captains, expecting to find safe harbors, would guide their ships into shallow reefs, where they'd wreck and be plundered. With hundreds of small islands in the area, there was no shortage of secret places for pirates to hide their newly acquired treasures.
Some of the world's most infamous pirates used Nassau Paradise Island as home base during this time. Perhaps the most well-known was Blackbeard, one of the most violent and terrifying pirates of all. During his short career of about five years, it's believed he captured 40 ships. Female pirates Anne Bonny and Mary Read, who sailed under the notorious Calico Jack, disguised themselves as men – and were said to be every bit as frightening as their male counterparts. Read more about Nassau's most fearsome pirates!
Want to learn more about the pirates of The Bahamas? Plan a visit to the Pirates of Nassau museum, where you can immerse yourself in a pirate's life at the turn of the 17th century!
1695 & 1703: NASSAU IS DESTROYED…TWICE!
Because of all the pirate activity in and around Nassau, the city was widely regarded in seafaring circles as a dangerous place. During the Age of Piracy in The Bahamas, so many Spanish ships were wrecked that Spanish troops retaliated and destroyed the city in 1695. Nassau was quickly rebuilt, with the addition of the Old Fort of Nassau in 1697 to help protect the city. This fort was demolished in 1897, but three "newer" forts remain today – Fort Montagu (1725), Fort Charlotte (1789), and Fort Fincastle (1793). Learn more about the forts of Nassau.
Less than 10 years after Nassau was first destroyed, in 1703, the French and Spanish navies once again wrecked the city in an expedition known as the Raid on Nassau.
Finally, in 1718, the Age of Piracy came to an end when King George appointed Woodes Rogers, an English sea captain and privateer, as Royal Governor of The Bahamas. His job was to restore order in The Bahamas, which was "without any face or form of Government". Rogers offered pirates a King's Pardon – if they surrendered, they would receive amnesty. Three hundred pirates accepted his proposal. The rest fled from Nassau Paradise Island, and order was restored.
1861-1865: CIVIL WAR
While it created many hardships for the U.S., the American Civil War meant a strong economy in The Bahamas thanks to blockade runners. In the 1800s, the British textile industry depended on cotton from the southern U.S. to make fabric. However, because of navy blockades, ships from Great Britain couldn't access ports in the southern states to pick up their cotton shipments.
Instead, they'd sail to Nassau, where blockade runners would meet them with their precious cargo. The British ships would trade goods for cotton, which the blockade runners would then return to Charleston to sell at a massive profit. It took 48 hours to sail the 560 miles between Nassau and Charleston, so blockade runners were able to make a lot of money in a relatively short amount of time.
The end of the Civil War meant the end of a prosperous time in The Bahamas until prohibition began.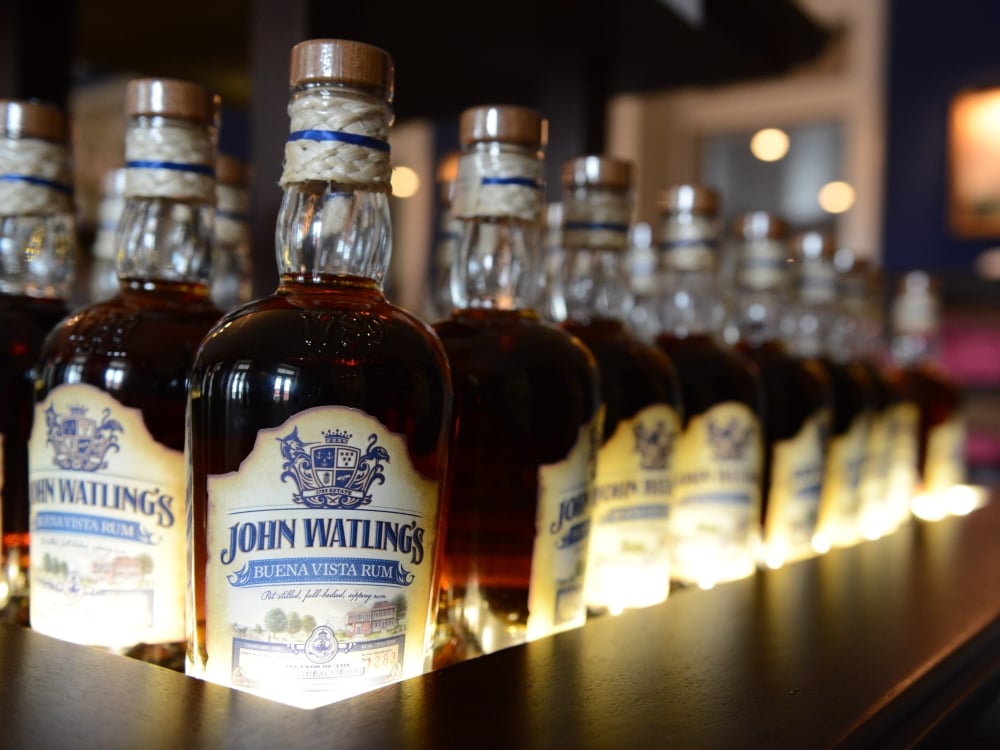 1919: PROHIBITION IN THE BAHAMAS
In 1919, the 14th Amendment was passed in the United States, and alcohol was prohibited. Once again, Bahamians seized an opportunity to make a fortune!
In the early days of prohibition, Bahamian rum-runners would smuggle Caribbean rum into Florida, a short trip that turned a decent profit. It didn't take long for the rum-runners to discover there was more money to be made with different types of alcohol, such as Canadian and Scotch whisky, champagne from France, and gin from Great Britain. A single delivery could be worth $200,000. The Bahamas enjoyed prosperity until prohibition ended in 1934.
These days, we still send some of our rum away, but there's plenty here for you to enjoy! Why not book a tour of John Watling's Distillery and sample some of the Caribbean's best rums?
EARLY 1900s: THE BAHAMAS WELCOMES ITS FIRST VISITORS
In 1898, the Hotel and Steam Ship Act was passed, becoming the first step toward hotel construction and steamship service in The Bahamas and the birth of the tourism industry. The same characteristics that once made Nassau Paradise Island so lucrative to pirates—crystal clear, shallow waters, miles of sandy coastline, being close to the U.S. and other Caribbean locations—quickly made The Bahamas a popular destination among visitors around the world.
Prohibition brought many American tourists to The Bahamas, but it wasn't until 1961, when Cuba was closed to visitors from the U.S., that tourism really took off. The Bahamian government made tourism a priority, dredging Nassau Harbour so that six cruise ships could fit at a time, and building the bridge that connects Nassau to Paradise Island.
1973: BAHAMIAN INDEPENDENCE
The Bahamas became a free country on July 10, 1973, and today we continue to celebrate Bahamian Independence Day every July 10. The Bahamas remains a part of the Commonwealth of Nations, with Queen Elizabeth II serving as the country's figurehead.
2017: THE BAHAMAS TODAY
Today, tourism accounts for at least half of the Bahamian economy, with up to six million people visiting The Bahamas each year! It's not hard to see why The Bahamas is such a popular destination – it's easy to get here, our beaches are the best in the world, and there's plenty to do and explore. Our colorful past is just the beginning – we think the present-day Nassau Paradise Island is pretty spectacular, too! Why not plan your Nassau Paradise Island vacation today and see for yourself?