Water Activities You Have to Try in The Bahamas
The warm, crystal-clear waters surrounding the islands of The Bahamas are recognized around the world for their brilliant turquoise hues. They're not just beautiful to look at, either–there are plenty of ways to enjoy the water in The Bahamas! Whether you prefer to dive in and get wet or stay on the surface, nothing beats a day on (or in) the waters of Nassau Paradise Island.
We've rounded up five water activities you need to try during your next vacation in The Bahamas. Pack your swimsuit and sunscreen and get ready to have some fun. ​
If you like swimming, you'll love snorkeling the ruins of Atlantis.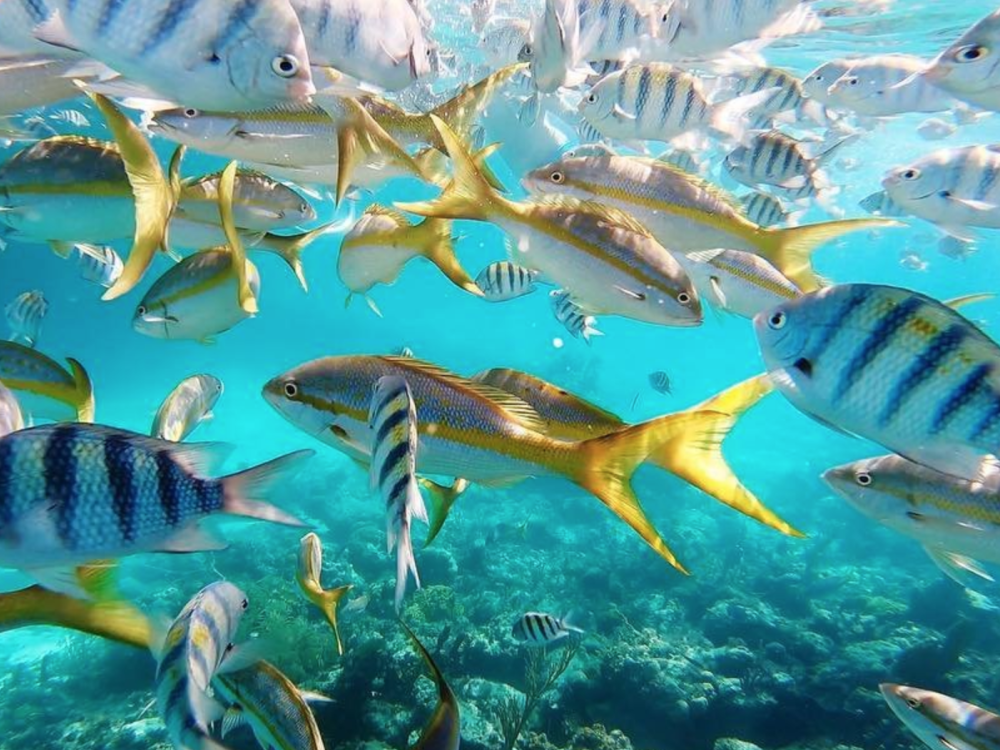 Explore the fascinating lost city of Atlantis firsthand during this 60-minute snorkeling adventure! After a brief orientation, you'll have the opportunity to snorkel the Ruins Lagoon, the protective, enclosed home of spotted rays and thousands of tropical fish. Observe the sunken ruins and artifacts inspired by the mythical city of Atlantis. This 2.7-million gallon marine habitat is also home to open-water marine species such as jacks, snappers, and spiny lobster. Best of all, you'll be supporting the Atlantis Blue Project Foundation, which is committed to researching and implementing conservation solutions to help protect coral reefs and marine species in decline. 
You don't need to be an expert scuba diver to enjoy the SUB Bahamas experience with Stuart Cove's! Hop into your personal SUB (Scenic Underwater Bubbles), a device which enables you to breathe underwater as you sit on a "bike" that propels you through the water at depths of up to 20 feet. Participants will receive a brief orientation on how to operate their SUB before exploring a shallow reef, complete with colorful corals and tropical fish. Stuart Cove's also offers diving experiences for beginners and experts alike, plus snorkeling excursions for those who prefer to stick to the water's surface. 
If you like surfing, you'll love water sports at Baha Mar.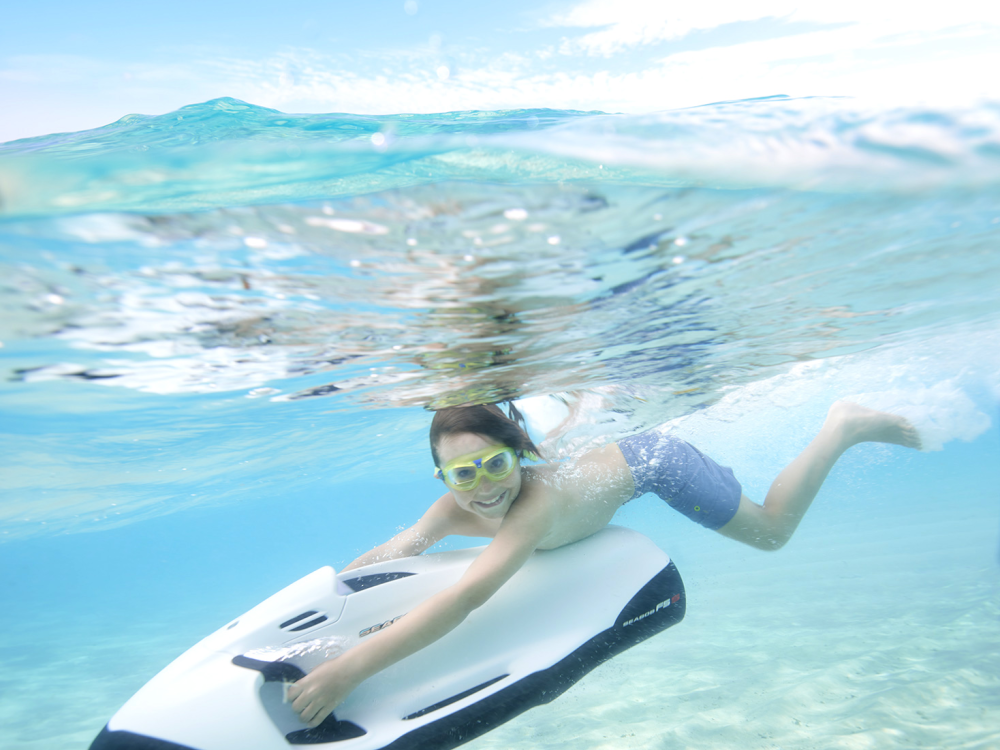 Guests of Baha Mar have access to a wide assortment of watercraft rentals, so your stay at the resort is the perfect opportunity to try out a brand-new water sport! If you've tried surfing before, take it to the next level with a Jetsurf board rental. These motorized surfboards don't require wind or waves–you can ride on any body of water, so they're perfect for the clear, calm waters at Cable Beach. If surfing's not your thing, check out Baha Mar's other watercraft rental options, such as Seabobs for diving and Aqua Karts for a speedy go-kart experience on the water's surface.
If you like sailing, you'll love a leisurely catamaran cruise.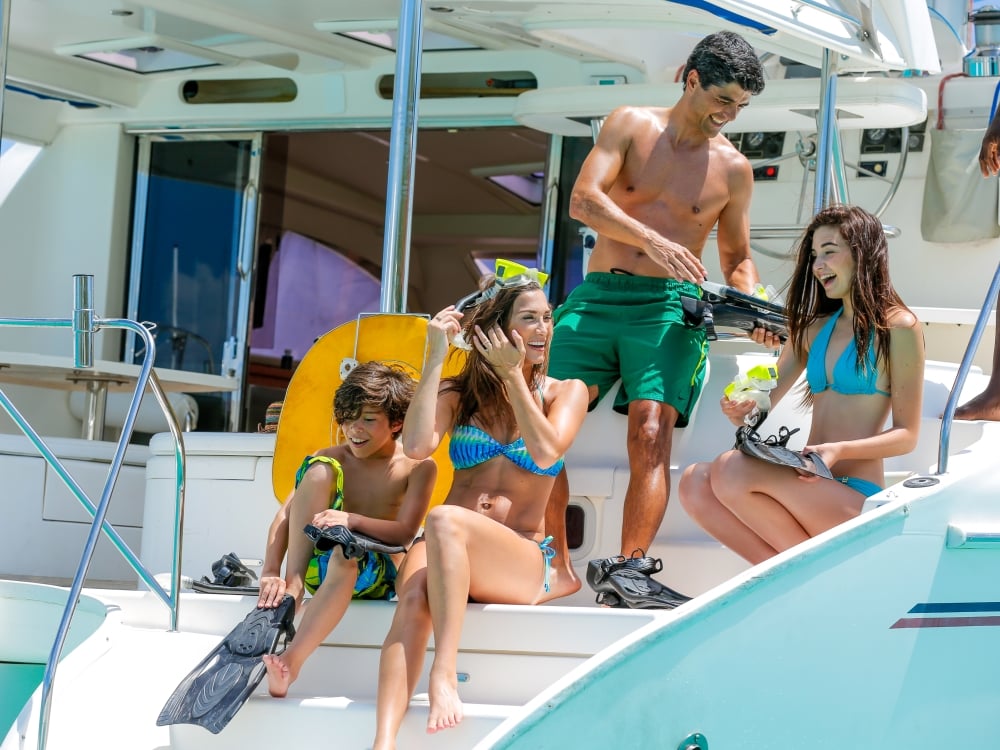 Feeling the wind in your hair, checking out spectacular views, and breathing in the fresh sea air–there are plenty of things to love about sailing in The Bahamas. Why not take a break from hoisting the sails and enjoy a catamaran cruise instead? Flying Cloud Catamaran Cruises offers a variety of experiences on the water, such as half-day sailing and snorkeling cruises, evening cruises, and dinner cruises. Each cruise includes round-trip transportation from your hotel to the departure point, Paradise Island Ferry Terminal. Sit back, relax, and simply take in the beauty of The Bahamas. 
If you like fishing, you'll love Bahamas Marine Adventures.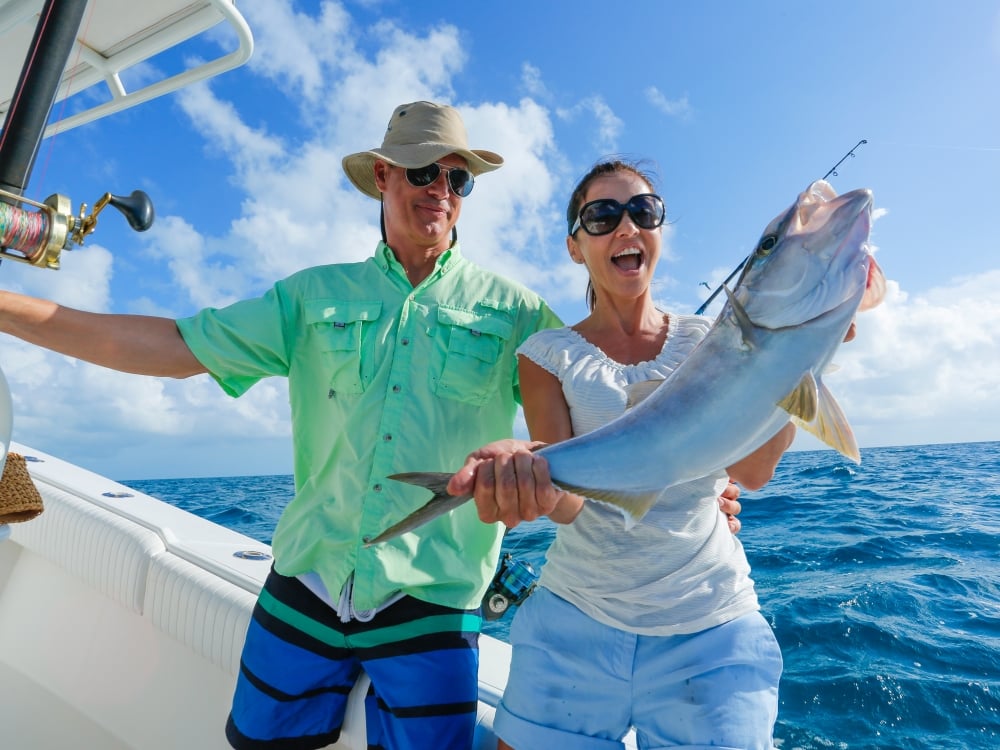 The waters in and around Nassau Paradise Island are teeming with fish and marine life, including big game fish like blue marlin and tuna and smaller catches such as barracuda and mackerel. If reeling in the catch of the day appeals to you, try a fishing excursion with Bahamas Marine Adventures. Their friendly crew of expert anglers will guide you to the best fishing spots around Nassau Paradise Island and provide helpful tips for a successful day on the water. 
Plan your next vacation in The Bahamas! 
If you're feeling ready to make a splash, check out these incredible savings from our hotels and resorts and start planning your vacation in Nassau Paradise Island! Don't forget to follow us on Instagram and sign up for our email newsletter to stay up-to-date on all the latest and greatest news from Paradise.