What's New in Nassau Paradise Island?
Everyone who visits Nassau Paradise Island has a favorite place to stay, eat, play, or shop. But if you haven't visited The Bahamas lately, there are plenty of new spots to visit, and your new favorite may be among them! Luxurious resorts, exciting nightlife, restaurants serving up delectable dishes, and unique things to see and do – make sure you check out some of Nassau Paradise Island's newest additions during your next vacation in The Bahamas.
New Resorts in The Bahamas
Nassau Paradise Island has always been home to world-class resorts, boutique hotels, and picture-perfect beachfront properties. This year, some exciting new places to stay have been added to the mix! Discover The Bahamas' newest accommodations and get ready to discover your new home away from home.
Baha Mar
Baha Mar is the most buzzed-about resort to open in the Caribbean in years. This mega-resort consists of three distinct hotel properties, each offering a one-of-a-kind guest experience: Grand Hyatt, SLS, and Rosewood (opening in 2018). Each hotel features spacious, elegantly-appointed guestrooms and suites with premium amenities and access to a wealth of onsite activities, including six sparkling pools, the Caribbean's largest casino (the casino at Atlantis is the second-largest in the Caribbean), and ESPA, a 30,000-square-foot oasis of relaxation and rejuvenation. Situated on popular Cable Beach, this resort features everything you need for the perfect getaway in Paradise, but it's also located close to all of downtown Nassau's attractions if you feel like doing a little exploring.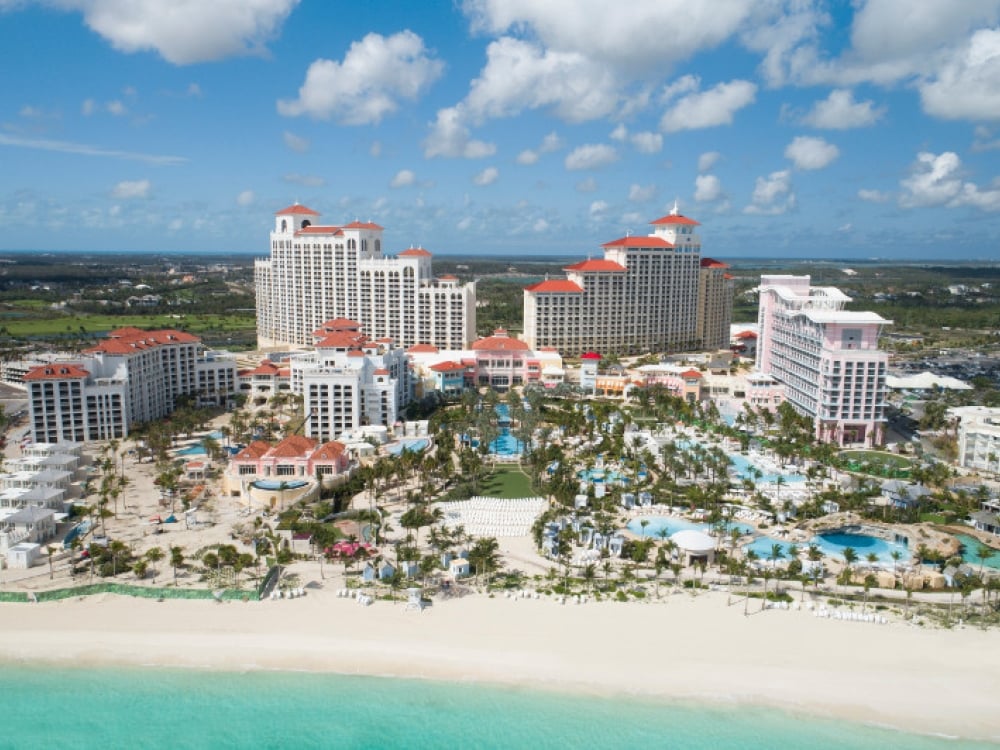 New Additions To Your Favorite Places in The Bahamas
Even if you choose the same resorts, restaurants, and attractions every time you visit Nassau Paradise Island, branching out to sample something new is always fun! Here are some new additions to some of The Bahamas' most beloved mainstays.
The Coral at Atlantis
For years, The Coral at Atlantis has been a destination for visitors looking for family fun. The Coral boasts completely renovated rooms with fresh, modern palettes, a sparkling new poolscape complete with a swim-up bar and comfy cabanas, and Sun & Ice in the lobby lounge, where you can enjoy a scoop (or three) of delicious sweet treats any time of day. Serving ice cream, sorbet, and gelato, Sun & Ice offers unique flavors influenced by Bahamian cuisine and ingredients.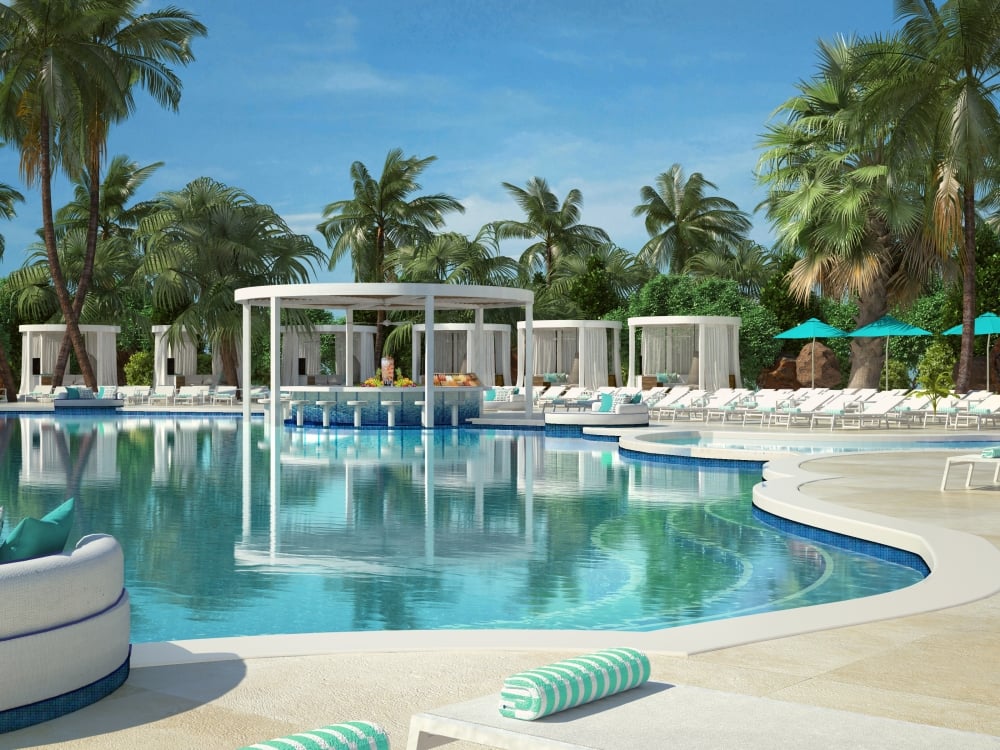 The Cove at Atlantis
The Cove at Atlantis has always been a sophisticated getaway for travelers who like to enjoy the best of everything The Bahamas has to offer – and now it's even better! Suites have been renovated and the pool area has been completely redesigned. Renowned artist and designer Lulu De Kwiatkowski has reimagined the poolscape with her distinctive style, creating an elegant and glamorous place to unwind, day or night.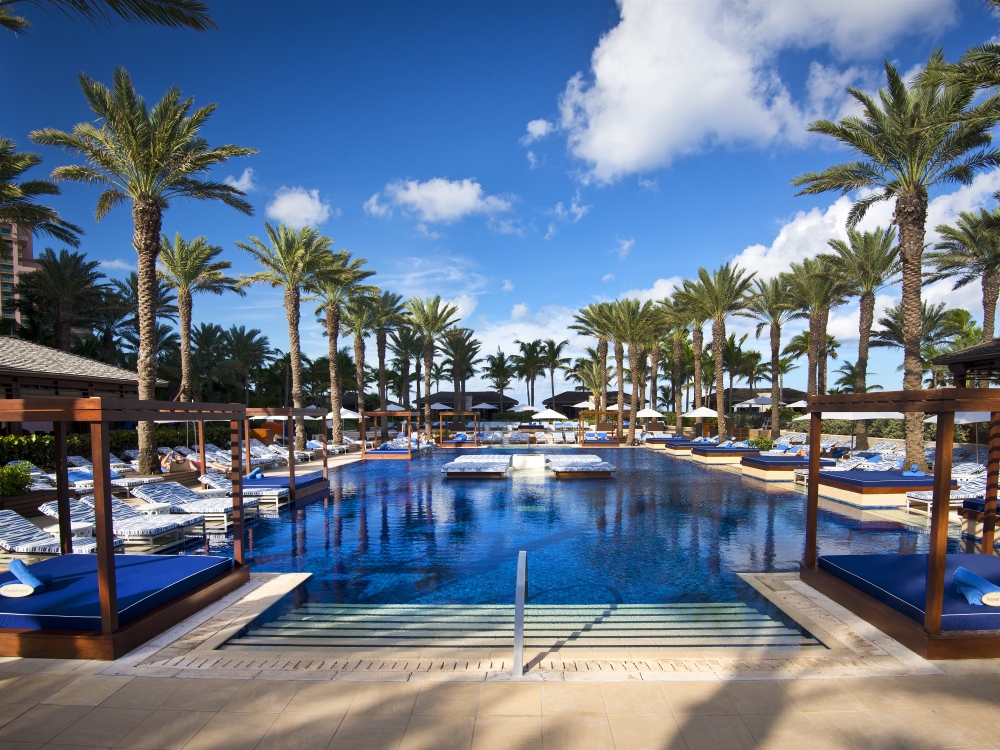 The Infinity Pool at The Ocean Club, A Four Seasons Resort, Bahamas
The Ocean Club has always been a luxurious retreat on Paradise Island – and with the addition of the resort's infinity pool, the experience is even more elevated! Perched above picture-perfect ocean views, the 125-foot-long beachfront infinity pool features complimentary pool amenities, such as house-made lollipops and refreshing spritzers, and the Ocean Pool Grill, allowing guests to indulge in delicious light fare without leaving the comfort of their daybeds.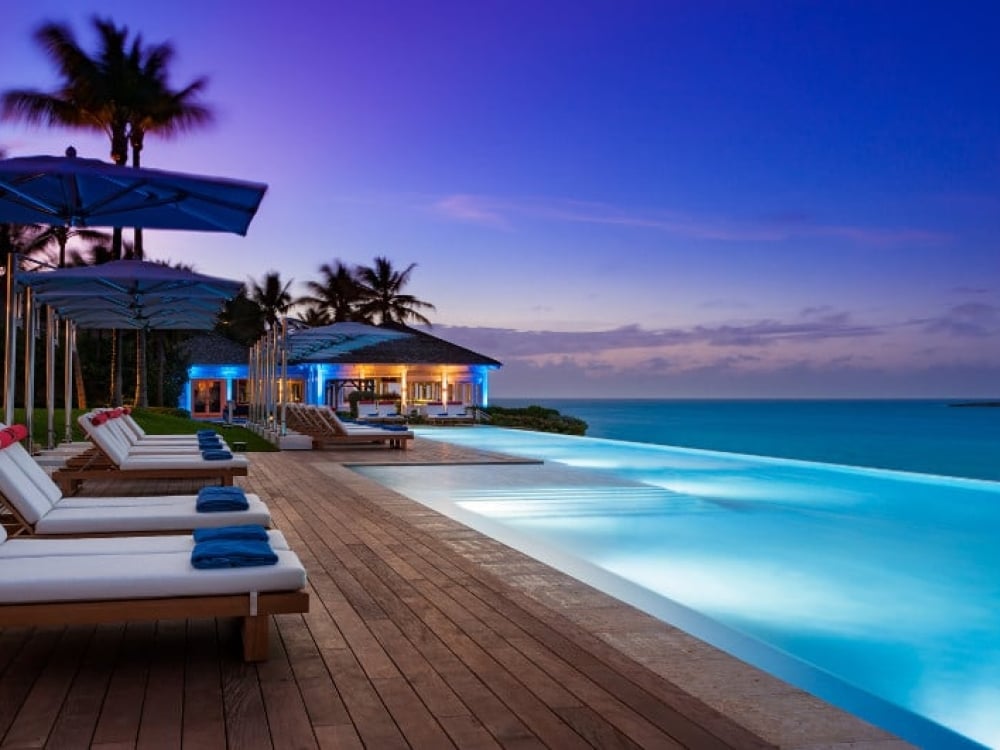 New Restaurants in Nassau Paradise Island
From cracked conch to guava duff, dining in The Bahamas is always delightful. Nassau Paradise Island is home to plenty of restaurants serving up delicious dishes that suit every palate. Fine dining, casual fare, grab-and-go options – there's always something tasty cooking in The Bahamas! And now, there are even more great restaurants to try and more exciting menus to sample from. During your next vacation in Nassau Paradise Island, snag a table or grab a bite at one of these buzzed-about new eateries, and don't forget to pack your appetite!
3 Tides ($$$, open for breakfast, lunch, and dinner)
Located at Baha Mar, 3 Tides provides a fun, interactive dining experience that appeals to all tastes. With three open theater-style kitchens, guests can watch their meals being prepared. The 3 Tides menu is varied, offering dishes such as fresh grilled seafood, wood-fired pizzas, and hearty pastas. Portions are generously sized and great for sharing, and the atmosphere is light-hearted and relaxed, ideal for both small and large groups or families.
Must-try item: Try the grilled octopus. Served atop a salad, this dish is full of flavor and generously portioned.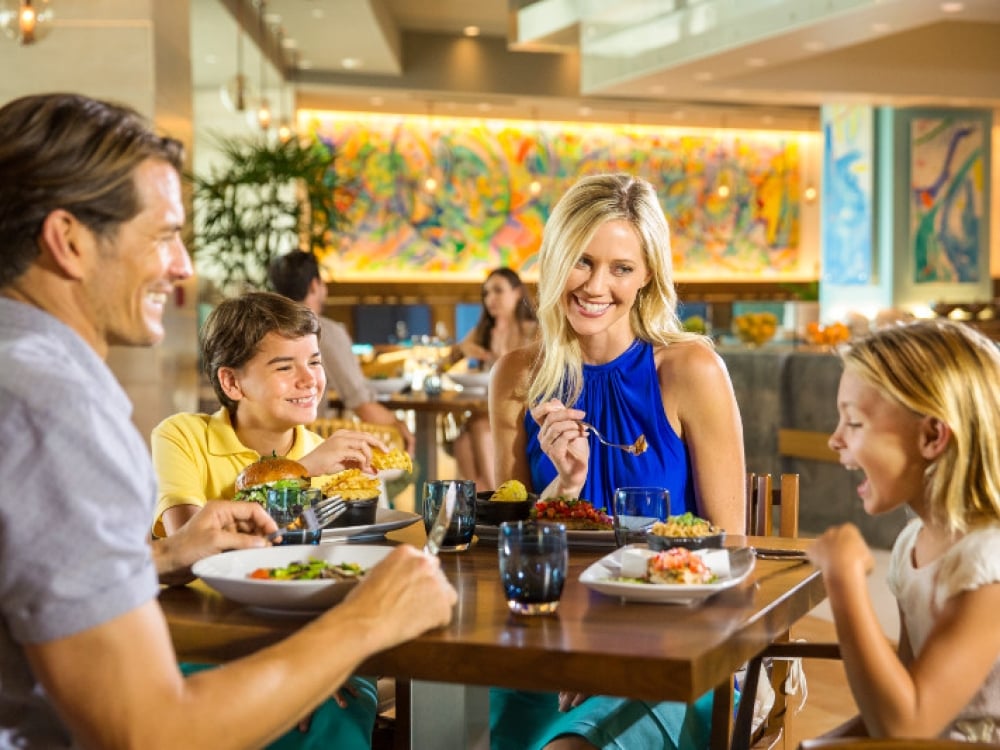 Sip Sip ($$, serving lunch and dinner daily)
Sip Sip is an iconic Bahamian restaurant that's beloved by locals and visitors alike – and everyone is excited about its arrival in Nassau Paradise Island! Located at The Cove at Atlantis, Sip Sip serves "Caribterranean" fare – Caribbean favorites with a Mediterranean twist. The vibe at Sip Sip is fun and relaxed. After all, "sip sip" is Bahamian slang for gossip.
Must-try item: The lobster quesadilla is legendary, and big enough for two to share. Wash it down with a glass of rum punch! 
Katsuya ($$$$, open for dinner daily)
For a fresh take on classic Japanese dishes, Katsuya, located at Baha Mar, is an essential stop during your Nassau Paradise Island vacation! Choose from a menu featuring traditional sushi and sashimi options plus as uniquely Bahamian offerings. Pair your meal with a signature cocktail, like the Samurai, which is accented with yuzu and ginger, or the Burning Mandarin, complete with hand-crushed Serrano chiles.
Must-try item: The conch salad is a delightful spin on a Bahamian favorite, made with conch from nearby Potter's Cay and fresh coconut. 
Fish by Jose Anders ($$$$, opening soon)
Seafood lovers, rejoice! Slated to open in February, the much-anticipated Fish restaurant by Chef Jose Anders will focus on creative takes on fresh fish and seafood caught sustainably. Located at The Cove, Fish will deliver an elegant, elevated experience to every guest. Chef Andres has been named one of TIME Magazine's 100 Most Influential People and has been recognized as an outstanding chef by the James Beard Foundation, so there's no doubt a reservation at Fish will be in hot demand in 2018.
With so many new additions to Nassau Paradise Island, it's the perfect time to plan a visit and discover your new favorite place! Browse great travel deals and get ready to make unforgettable memories in The Bahamas.