Pirates of Nassau
It's all hands on deck at Pirates of Nassau, where this fun and interactive museum located in the heart of downtown Nassau is sure to shiver your timbers! Board the pirate ship Revenge for an entertaining and educational history of pirates. Aye, this will be a great adventure for lads and lassies of all ages!
The History
The Golden Age of Piracy lasted from 1690 to 1720, and Nassau was at its heart, attracting the greatest concentration of pirates ever seen in the New World. With our renowned turquoise waters too shallow for a large man-of-war ship—but deep enough for the fast, shallow draft vessels favored by pirates—Nassau was well suited as a pirate base of operations, especially with their ability to plunder the many merchant ships that plied their trade just a short sail away from Nassau Harbour. Nowadays, however, Nassau Paradise Island attracts a decidedly different kind of crowd!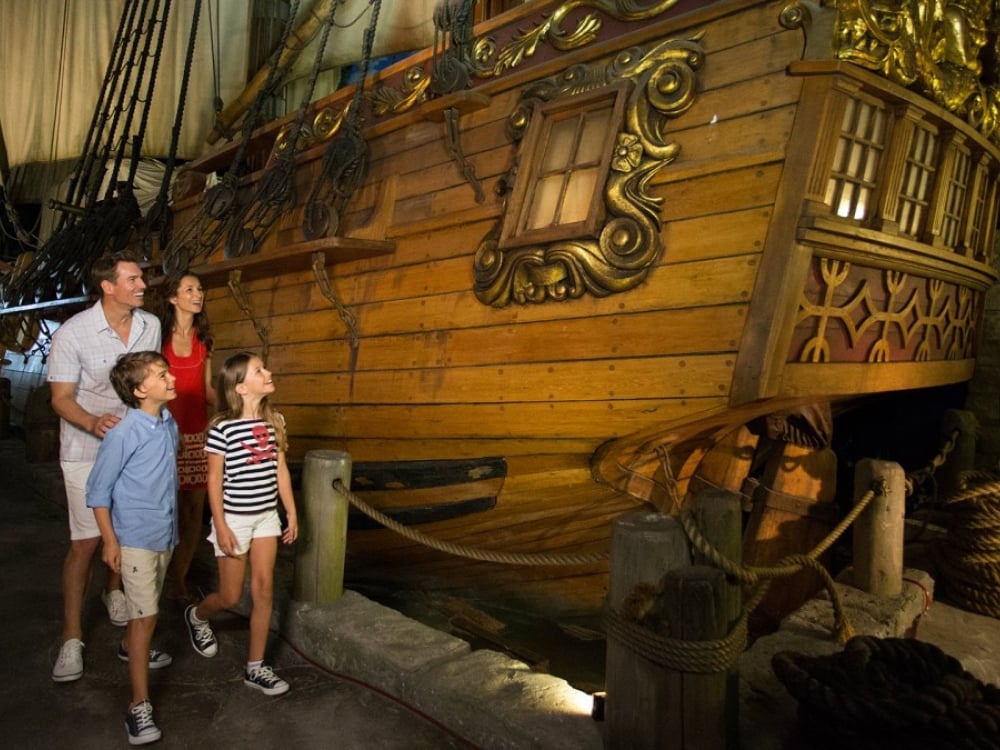 The Museum
The Pirates of Nassau interactive museum provides an opportunity for you to experience the Golden Age of Piracy. Providing a great mix of entertainment and history, your pirate adventure begins on a moonlit dock amidst the sounds of lapping water and pirates celebrating in a nearby tavern. Board a replica of the pirate ship "Revenge" and then enter into a world of cutlass-wielding bloodthirsty pirates. Arrr, matey!
Pirates Museum
The Pirates Museum of Nassau is a must-see for all ages – the perfect mix of adventure, education, and fun!