Classes and Courses to Take in Nassau Paradise Island
With endless outdoor activities and incredible island-inspired cuisine, Nassau Paradise Island is the perfect destination to soak up adventure and culture in The Bahamas. From authentic cooking classes where you can learn how to cook up your own culinary masterpiece to perfecting your swing on the golf course or learning how to surf the Caribbean waves, there are many ways to enhance your trip and make memories in Paradise. Here are some of our top classes and courses in Nassau Paradise Island you can take on your next trip to get an authentic taste of island life. 
Scuba Diving Classes
If you're interested in exploring the depths of Nassau's underwater world, diving experts at Stuart Cove Dive's Bahamas or Better in Bahamas Tour Company offer a full range of PADI scuba certification courses — some of which will have you diving within one day! Once you've learned to dive in the waters of Nassau Paradise Island, you can see shipwrecks and diving sites in The Bahamas and take your scuba skills around the world.
Gourmet Classes with Graycliff Culinary Academy 
The talented team at the Graycliff Culinary Academy has developed an interactive cooking class that teaches participants the art of cooking mouth-watering food under the guidance of Graycliff's five-star restaurant's Executive Chef and his team — the first certified five-star restaurant in The Bahamas. During this hands-on experience, you'll discover beloved local ingredients, tricks, and techniques used in Bahamian cooking, and leave with recipes to replicate at home plus your very own Graycliff Culinary Academy apron to take home! In addition to the class and the meal, participants will also enjoy a private tour of the world-famous Graycliff wine cellar, which has received a prestigious Wine Spectator Grand Award every year since 1988.
Workshops and Culinary Master Classes at Baha Mar 
At Baha Mar, Bahamian Chef Mike shares his love of island cuisine. He hosts everything from workshops on local Caribbean delicacies to master classes with world-renowned chefs at The Kitchen. Participants can experience fun and interactive baking and cooking challenges, farm-to-table education sessions, special teen competitions, as well as cooking and dining activities designed to bring the whole family together. 
Kids' Cooking Classes at Atlantis Paradise Bahamas
Atlantis Paradise Bahamas offers fun and interactive kids' cooking classes for junior chefs. Kids can learn how to whip up a creation while they're suited up with a chef's hat and apron. There are also hands-on cooking experiences like kneading, whisking, mixing, rolling, measuring, and maybe even some airbrushing on chocolate techniques.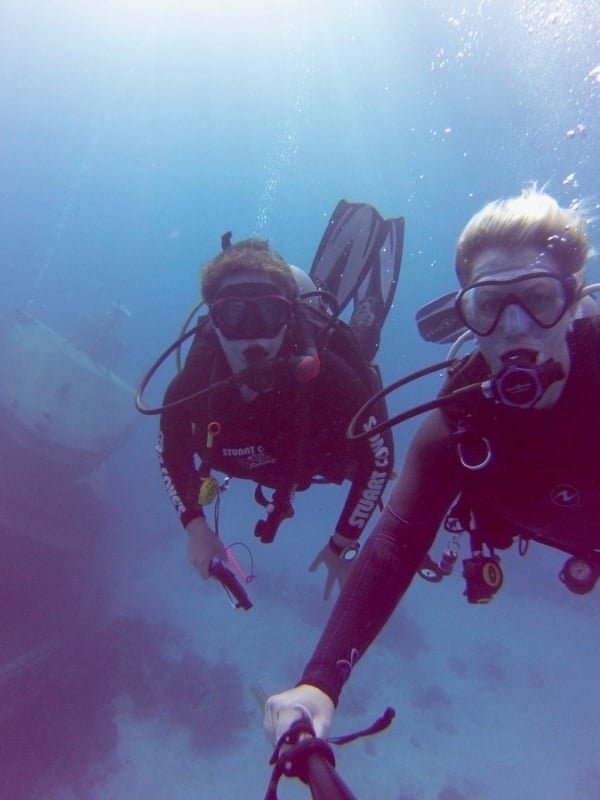 Tennis Lessons 
Some resorts serve up more than stunning views. They also offer daily tennis lessons, clinics, and private sessions from skilled, seasoned pros to take your tennis games to the next level. With your new and improved expertise, you'll be ruling the court back home — something every tennis player will love.
Golf Lessons & Clinics 
Make the most out of Nassau Paradise Island's championship golf courses and improve all aspects of your match play with a range of golf lessons for all skill levels. The Ocean Club Golf Course PGA-certified golf instructors provide private lessons, group clinics, and on-course playing lessons on their 18-hole course with stunning views of the Atlantic Ocean and Nassau Harbour as the backdrop. 
Flamingo Yoga at Baha Mar
Looking to zen out in Paradise? Look no further than the flamingo yoga at Baha Mar! Try your hand at poses like downward facing dog, child's pose, or even giving the flamingo pose a try. The ultimate yoga experts at Baha Mar will guide you through this calming and adventurous practice.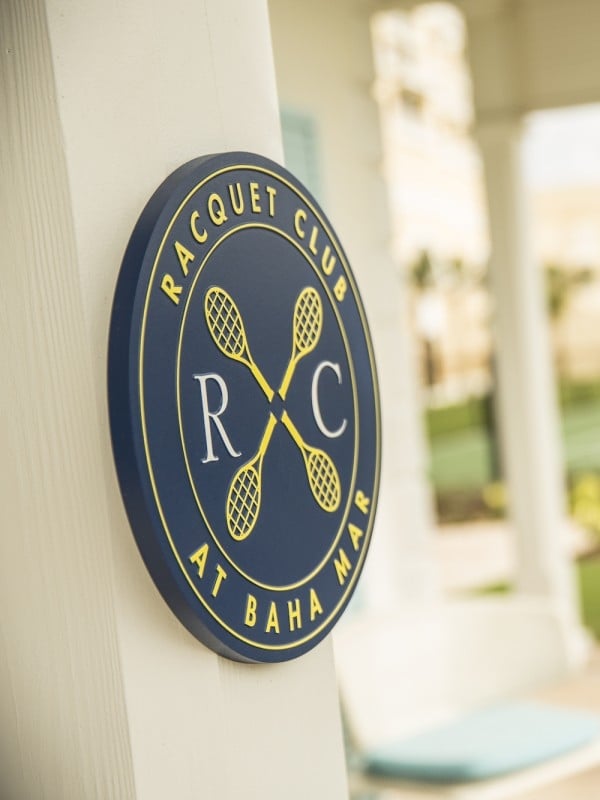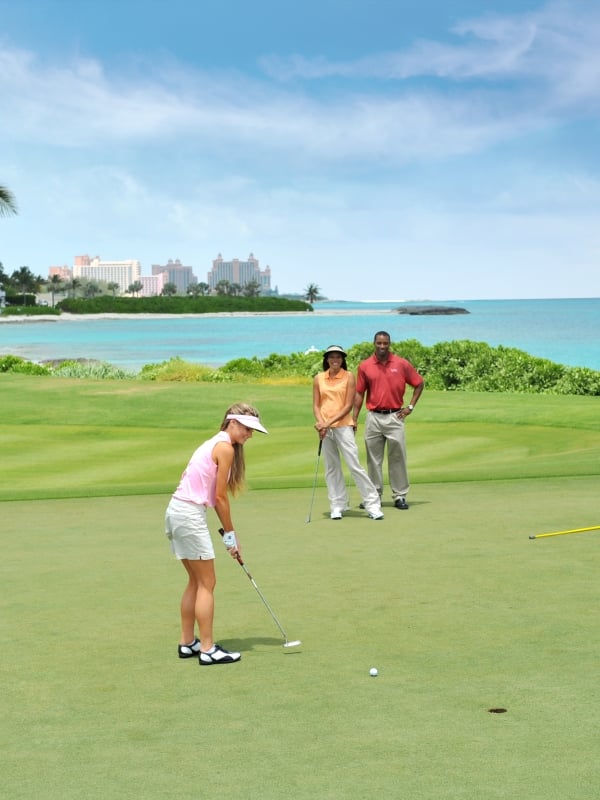 Paradise Awaits
With the wide array of classes and courses available in Nassau Paradise Island, you're sure to impress your friends and family back home with the new skills you discovered during your visit to The Bahamas. Explore all there is to see and do on Nassau Paradise Island, and start planning your getaway today.