Conservation in The Bahamas
As you find that perfect spot between the palms to bask in the warm tropical sun and sink your toes into the soft sand, it's easy to forget the impact that our actions can have on the delicate ecosystems that make it possible for The Bahamas to be called Paradise.
But, beyond just admiring the surrounding beauty, there are also many opportunities to get involved in conservation efforts and make a difference in preserving these natural treasures during your visit to Nassau Paradise Island. By visiting eco-friendly attractions, participating in animal rehabilitation programs, and being more mindful of the environment, we can all play a role in protecting your Island home right next door.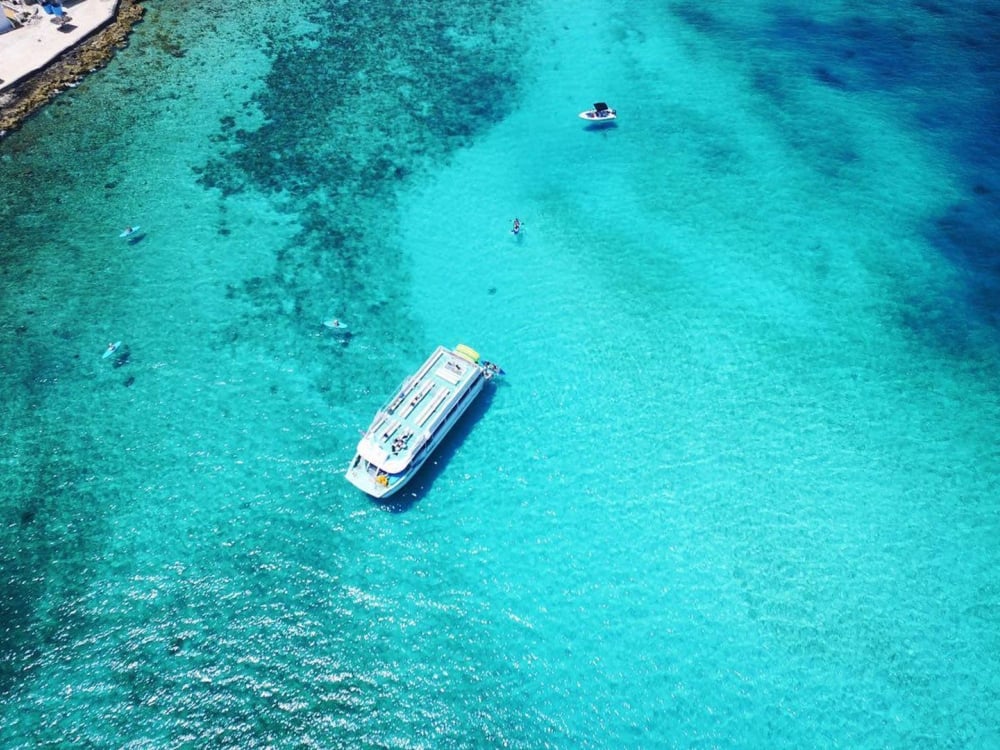 Eco Tours
When it comes to exploring The Bahamas, guided eco-tours are a fantastic way to learn about the wonders of Nassau Paradise Island while being reminded of the impact we have on the environment while traveling. If you're a nature lover, adventure seeker, or simply looking for a fun and educational activity — with the wide range of eco-friendly tours available, there's something for everyone here in Paradise!
A captivating blend of history, culture, and natural beauty, Clifton Heritage National Park is found on the westernmost tip of New Providence Island. This eco-tour experience allows you to adventure and sightsee at your own pace. So whether you're interested in a stroll along some of the island's most significant historical sites, relaxing on breathtaking beaches, or snorkeling through sunken ships on the ocean floor, you'll be mesmerized by the park's underwater wonders and terrestrial beauty.
If guided tours aren't for you, don't worry; there are many ways to participate in conservation efforts while visiting Nassau Paradise Island. For example, when you participate in any marine experiences at Atlantis Paradise Island, your admission fees help to support The Atlantis Blue Project Foundation. This program is committed to saving sea species and their habitats throughout The Bahamas and the surrounding waters!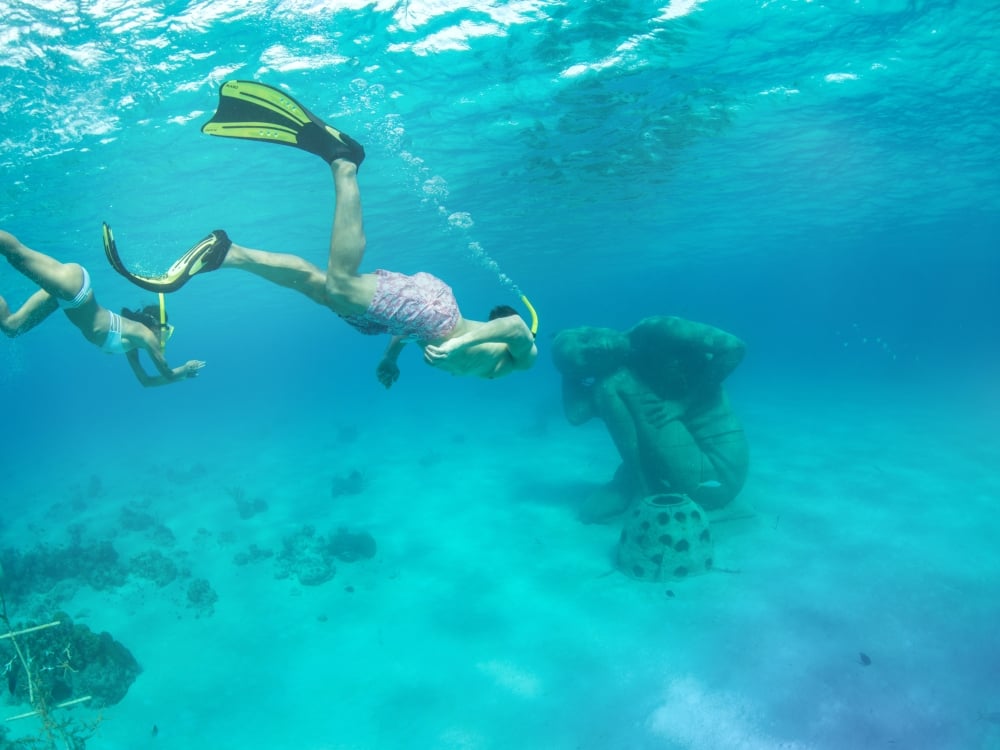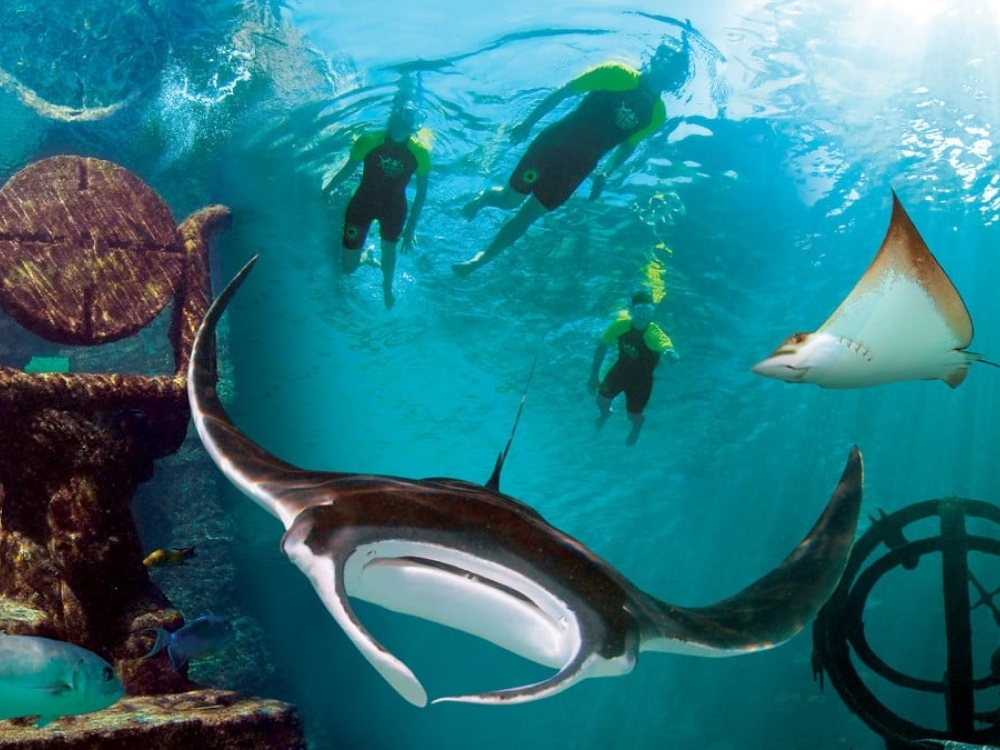 Featured Experience: The Retreat Garden
If you're looking for a truly enchanting eco-tour experience in The Bahamas, look no further than The Retreat Garden. Located on the western end of Nassau, this stunning property is a hidden gem featuring lush tropical gardens, tranquil waterfalls, and winding pathways that lead to secret gardens and hidden alcoves.
A true oasis of calm and serenity, the gardens are home to a stunning array of exotic plants and flowers, including towering palm trees, fragrant orchids, and vibrant, colourful blooms. As you wander through the gardens, you'll be surrounded by the soothing sounds of babbling brooks and chirping birds, creating a sense of peace and tranquillity that you deserve on vacation.
But more than just an aesthetic retreat, this garden also serves an essential ecological purpose. Home to a variety of native plants and wildlife — including the endangered Bahama Yellowthroat bird — you'll not only be transported to a dreamy and inspiring world of natural beauty, but you'll also be supporting local conservation efforts and helping to preserve the unique ecosystems of The Bahamas just by visiting!
Wildlife Conservation
The Bahamas is a world of incredible plant and animal life diversity, from lush tropical forests to vibrant coral reefs. Whether you're a nature lover, an animal enthusiast, or just looking for a fun and educational activity — Nassau Paradise Island has a variety of tours to inspire and captivate you!
The Ardastra Gardens & Wildlife Conservation Centre: an unforgettable eco-tour and home to some incredible exotic species! From majestic peacocks to playful lemurs, visitors can get up close and personal with the animals through guided tours and interactive experiences. However, the main event of this conservation centre is the daily flamingo show, where guests can watch these beautiful birds not only strut and dance, but also learn about the importance of preserving natural habitats!
Have you heard where wonders await? The Sanctuary at Baha Mar offers several guided tours that celebrate the wildlife and ecosystems of The Bahamas. Located on Cable Beach in Nassau, this stunning 14-acre retreat provides an opportunity to learn about habitats, behaviors, and conservation efforts of wildlife that the Sanctuary's team works tirelessly to protect and preserve.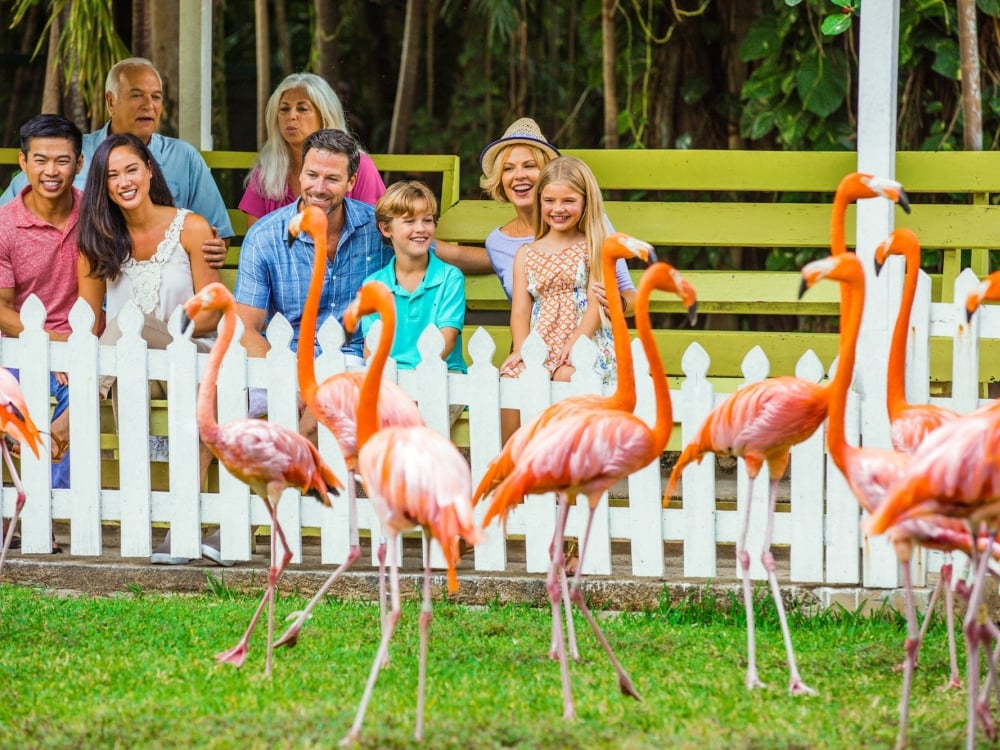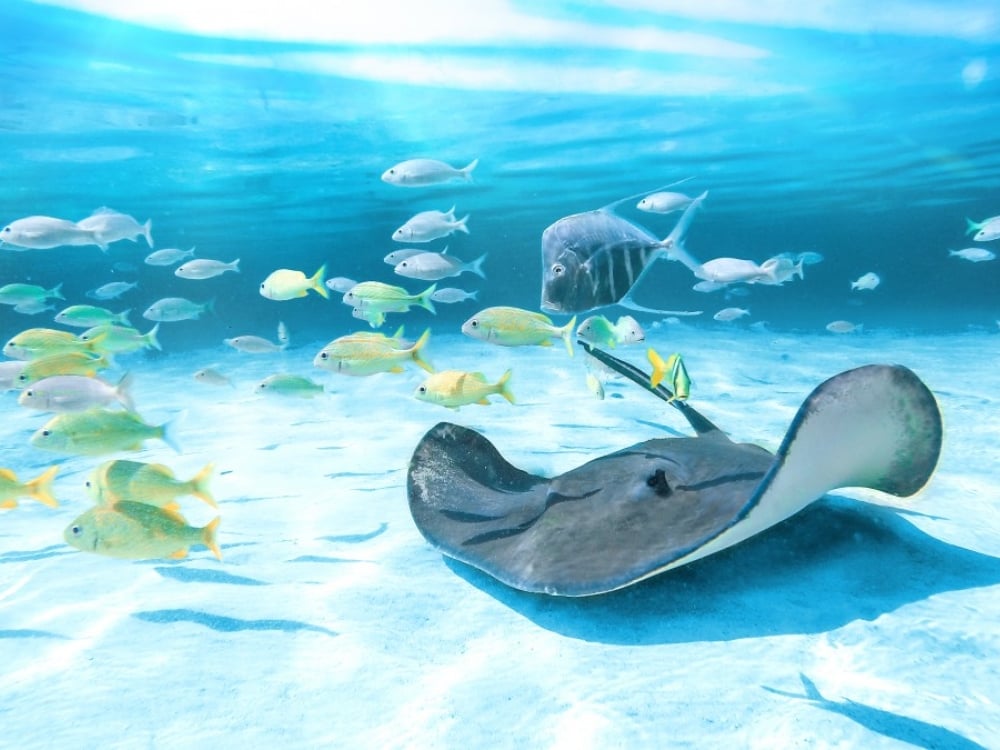 Our Partners
The mesmerizing natural beauty that Nassau Paradise Island offers is no secret. Our crystal-clear waters, verdant foliage, and vibrant tropical plants are the perfect backdrop for any vacation, and we all have a responsibility to help preserve and protect this delicate ecosystem. Thankfully, we are fortunate to have collaborative partners who share this vision.
One of the leading conservation initiatives to protect the oceans and marine life of The Bahamas is the Atlantis Blue Project Foundation. From habitat restoration and coral reef preservation to community outreach and education programs, this project is helping to raise awareness of the importance of protecting the ocean and its inhabitants.
Our friends at The Baha Mar Resort Foundation understand the balance of celebrating and educating when it comes to protecting the environment. They operate on the principles of community, culture, and conservation, and strive to spearhead sustainable works, celebrate Bahamian traditions and crafts, and empower the local and regional community through education enhancements.
Sandals Resorts strive to design and build their properties with sustainability in mind — minimizing their impact on nature while preserving and complimenting the beauty of their surroundings. Their team understands the transformative impact travel can have on The Bahamas. Deeply rooted in the Caribbean, with careful attention to detail, they have created resorts that harmonize with the local ecosystem in order for guests to fully immerse themselves in Paradise.  
When you choose to stay at Rosewood Baha Mar, you're choosing to have an unforgettable vacation with a brand not only committed to delivering memorable experiences, but also to implementing green practices and eco-friendly tourism. As part of this dedication, they have created the Rosewood Sustains brand initiative — a program designed to provide guests with unique experiences while having a positive impact on the environment and climate here in Nassau Paradise Island.
At The Ocean Club, A Four Seasons Resort,  experience their passion for sustainability and quality of stay each time you step foot in their hotel. Offering eco-friendly transportation, locally sourced food and beach cleanup efforts, The Ocean Club, A Four Seasons Resort, supports the efforts of the Bahamas National Trust — a nonprofit organization dedicated to protecting the environment of The Bahamas.
It is vital to always be reflecting on the steps we can take to preserve and protect the natural beauty of our planet. Nassau Paradise Island is a shining example of a destination dedicated to sustainable conservation endeavors.
Between animal rehabilitation, eco-tours, and marine life conservation efforts, our partners and organizations have made significant strides toward creating a greener and cleaner future for The Bahamas. As you plan your upcoming getaway to Paradise, be sure to take inspiration from these actions and do your part to protect and sustain The Bahamas for years to come.