Mix Up a Taste of The Bahamas
To many, vacation means exploring signature drinks, new flavors, and dining on delectable dishes. Luckily, Nassau Paradise Island is nothing short of a foodie destination. With celebrity chef restaurants at many resorts, like Chef Nobu Matsuhisa's Nobu at Atlantis Paradise Island, Chef Marcus Samuelsson's new restaurant Marcus at Baha Baha Mar Fish +Chop House, and Chef Jean-Georges's DUNE at The Ocean Club, A Four Seasons Resort, to name a few. But do you know what makes delicious dining even better? A carefully crafted cocktail to wash it all down with. We're sharing some of the best cocktails that some of our resorts are serving up, and even better, we're sharing the recipes with you so you can shake up a bit of The Bahamas at home.
Maracuya Sour | Marcus Up Top at Baha Mar Resorts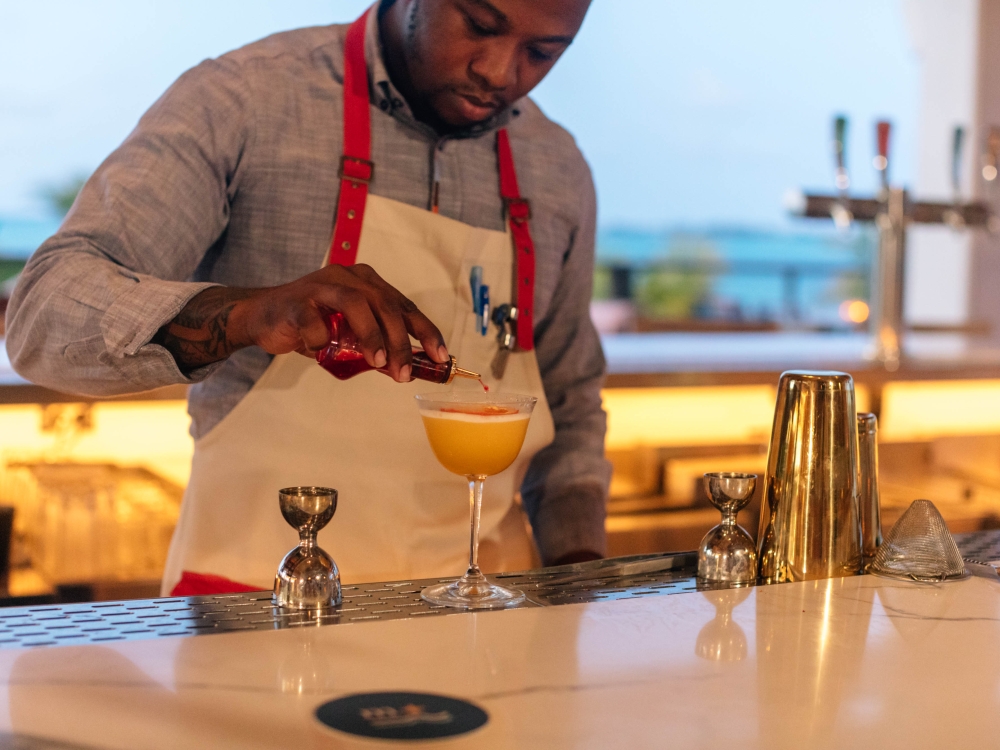 Perched above Marcus at Baha Mar Fish + Chop House, Marcus Up Top serves up stunning views, delicious snacks, and tasty cocktails. The next time you visit, you've got to try the Maracuya Sour, where Peru meets passionfruit in this clever twist on this tropical classic.
Maracuya Sour
Ingredients
4 oz. Pisco
2 oz. Passion Fruit Juice
1.5 oz. Simple Syrup
½ c. Fresh Lime Juice
1 Egg White, Fresh 
Add the Pisco, passion fruit juice, lime juice, egg white, and simple syrup in a cocktail shaker and shake for 10 seconds. Then, add the ice cubes and shake again for another 10 seconds. Using a shaker strainer, pour the contents of the shaker into a chilled glass.
Old Fashioned | Café Martinique at Atlantis Paradise Island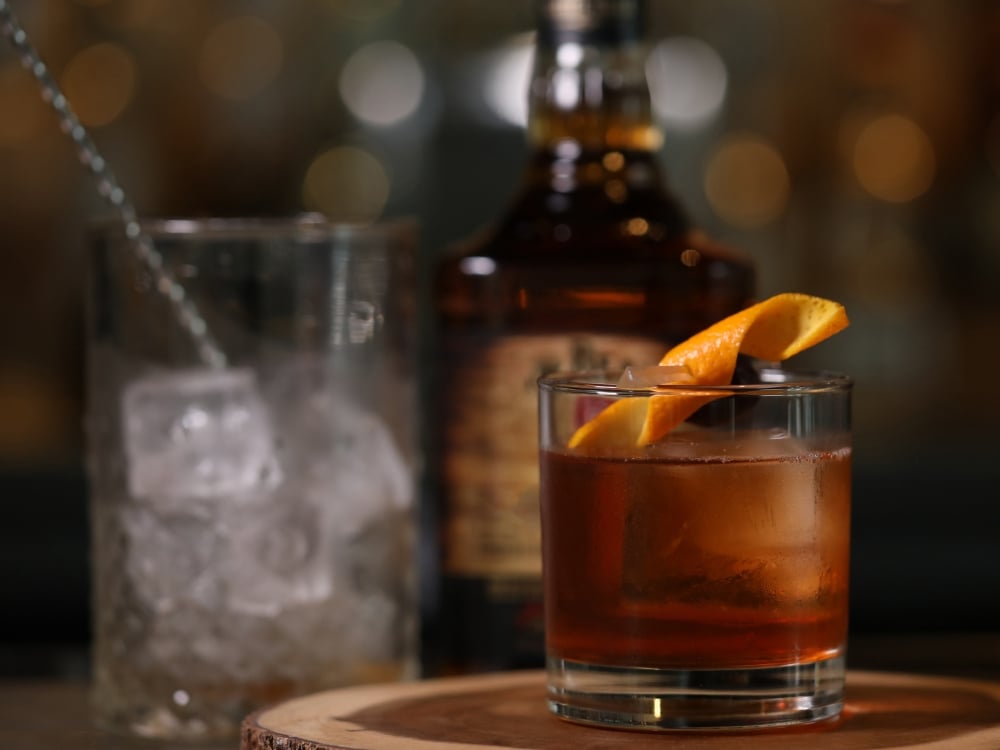 Café Martinique is the perfect environment for this cocktail. Sit back and relax in this upscale, sophisticated setting with beautiful views of the marina. Dine on the plant-forward menu and sip on their extensive classic cocktail menu, like the traditional Old Fashioned.
Old Fashioned
 Ingredients
1.5 oz. Bourbon
.5 oz. Demerara syrup
2 dashes Angostura Bitters
Orange for garnish
Add the bourbon, demerara syrup, and bitters to a tall cocktail mixing glass with ice and stir to combine. Add one large ice cube to a short rocks glass and strain the contents of the mixing glass over the ice cube. Add the spritz of a twisted orange peel and serve.
Visit our Instagram to watch the delicious creation be made.
Piña Colada | John Watling's Distillery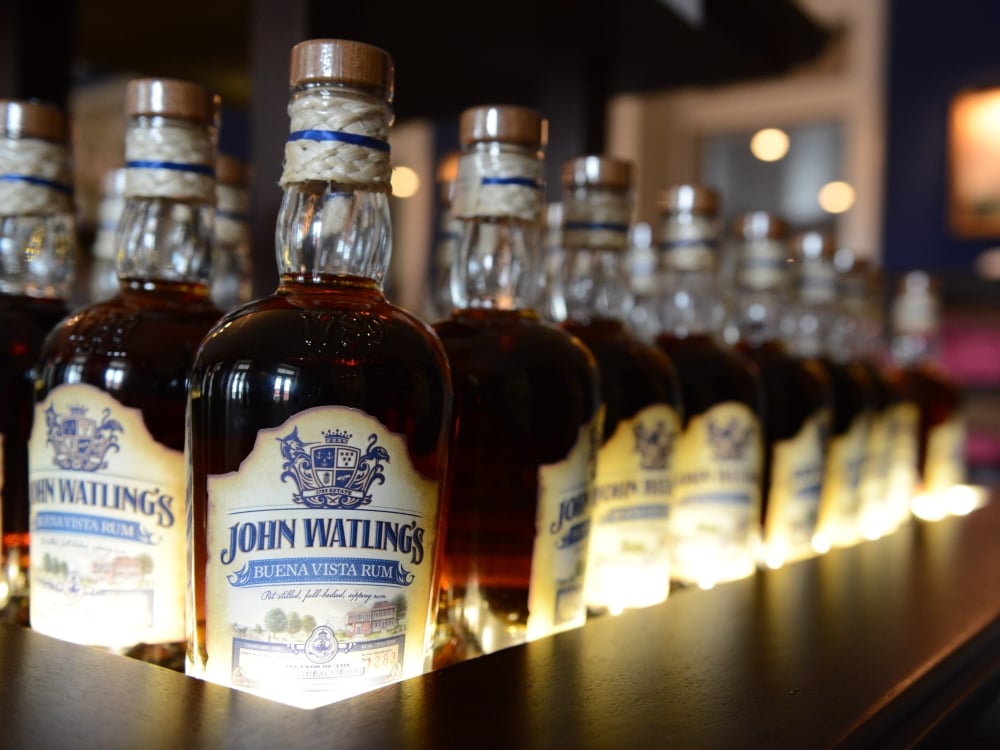 You haven't visited Nassau if you've never been to the historic Buena Vista Estate of John Watling's Distillery! A mix of history, education, and of course, sipping on the delicious Bahamas-made rum as you tour this attraction. Come for the tour and stay for the cocktails — a John Watling's twist on the classic Piña Colada will never disappoint, and the flavors of John Watling's amber rum give it  Bahamian flair.
Piña Colada
Ingredients
1 c. ice
1.5 oz. John Watling's Amber Rum
1.5 oz. Coconut Rum
2 oz. Coconut Milk
2 oz. Pineapple Juice
Pour ice, amber rum, coconut rum, coconut milk, and pineapple juice into the blender and blend until smooth. Pour into a glass and garnish with a fresh pineapple slice.
Goombay Smash with Luna Rum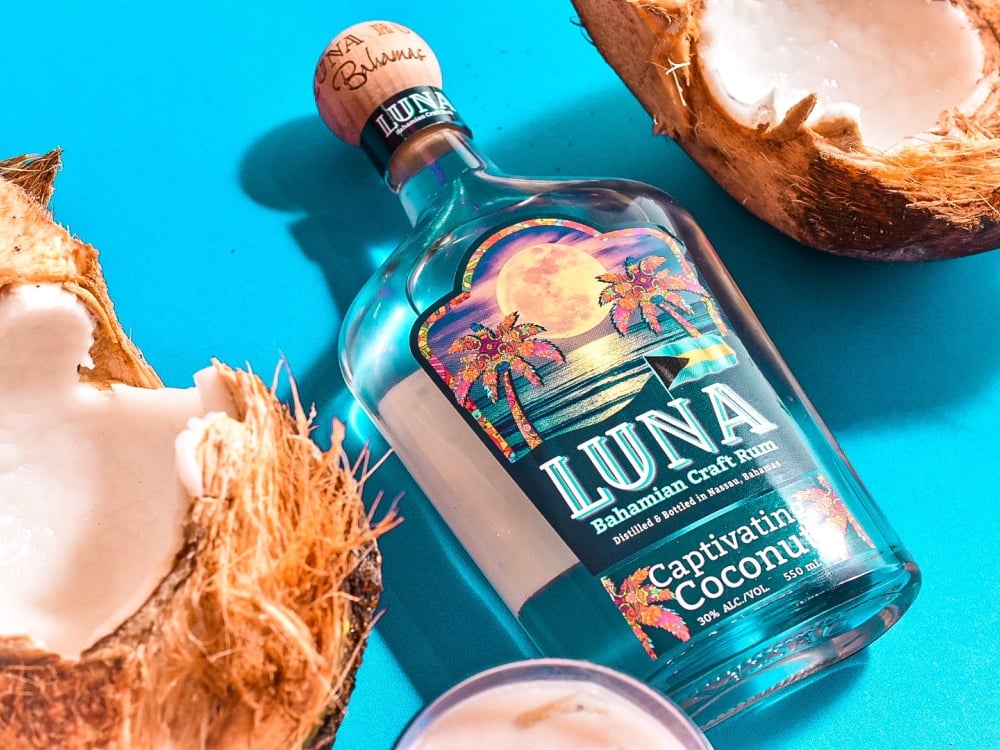 Luna Rum is fermented, distilled, barreled, bottled, and flavored right here in The Bahamas and offers tours and tastings seven days a week. The distillery makes delicious flavors like Calypso Cherry Chocolate, Bahamian Goat Pepper, and Radiant Raspberry, to name a few, and are the perfect addition to any rum-forward cocktail, including the Goombay Smash.
Goombay Smash
Ingredients
1.5 oz. white rum
1 oz. Luna Rum's Captivating Coconut Rum
1 oz. margarita mix
3 oz. pineapple juice
To a shaker, fill halfway with ice and add the white rum, coconut rum, margarita mix, and pineapple juice. Shake until the shaker is cold and frosty. Pour into a glass and garnish with a cherry and orange slice. Enjoy! 
Watch the tutorial on how to make this cocktail here.
Cheers!
We hope you enjoy sipping on these delicious cocktails at home! But if you feel like you need more than just quenching your thirst, discover our deals so you can start sipping in the beautiful Bahamas!