Q&A: How To Have Your Most Luxe Vacation Ever
Sleeping late in a plush king-size bed outfitted with crisp white linens. Savoring a gourmet meal (plus dessert) with a view of the sun setting over a sparkling sea. Choosing the 90-minute massage instead of 60 minutes. A vacation in The Bahamas is full of opportunities to treat yourself to something a little extra. After all, vacation is a special time for making memories – and you deserve a treat!
Are you wondering how to make your next Nassau Paradise Island getaway extra-special? We've asked our friends at some of The Bahamas' most luxurious hotels and resorts for their tips on how to enjoy the best of Nassau Paradise Island. Read on for their expert advice – and get ready to upgrade your next vacation in style!
Q: What sorts of upgrades or experiences would you recommend to guests who are looking to elevate their stay in Nassau Paradise Island?
Lisa Nicholson, Sandals: A guest staying at Sandals Royal Bahamian can elevate their stay by staying in one of our Butler Suites. Some of these suites even offer a lagoon pool off the patio. Our Butler Suites offer Rolls-Royce transfers to and from the airport in chauffeur-driven Rolls-Royce or Mercedez Benz.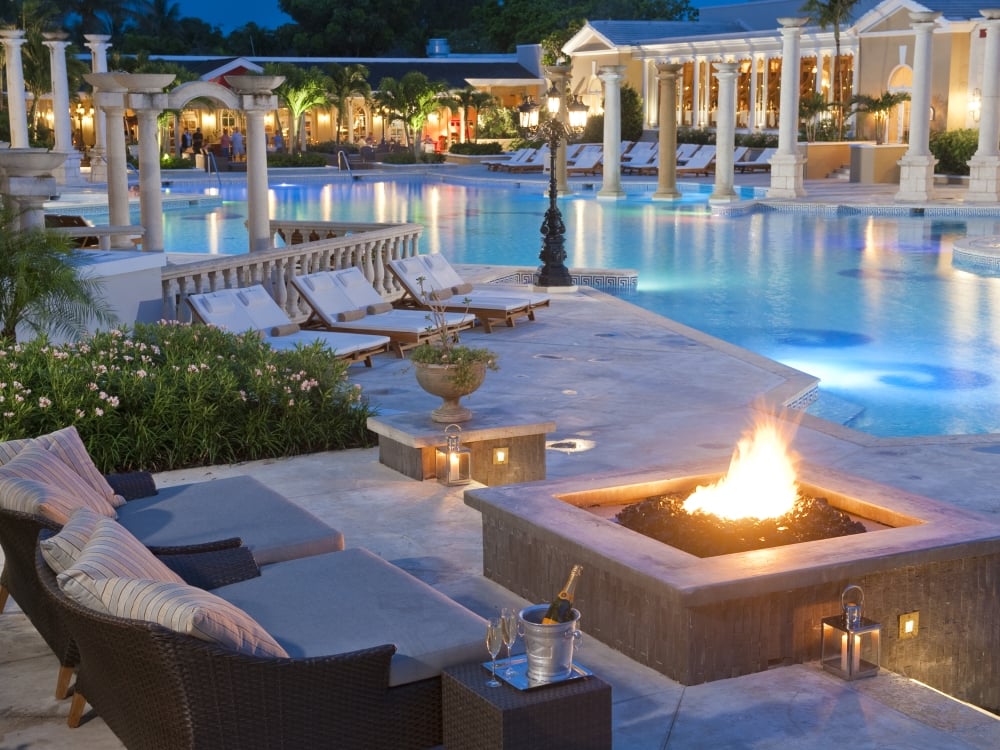 Sydney Engel, Atlantis Paradise Island: Atlantis has embarked on a new chapter tied to a meaningful connection with the ocean, Bahamian culture, and the spirit of the resort's 7,500+ employees. Atlantis is fully committed to nurturing the local creative and entrepreneurial community and immersing guests and day visitors in the most authentic experiences, including the weekly Junkanoo Fest & Feast and Junkanoo rush-out events at Marina Village, Art Walk (featuring some of the best local artisans), and five new dining outposts representative of the flavors and traditions of the country.
Martysta Turnquest, The Ocean Club, A Four Seasons Resort: You've come to Paradise to see Paradise – don't rob yourself of an opportunity to see the most spectacular sunset. Always opt for your best view. We recommend staying in our Crescent wing, which offers 10 luxurious suites (with) the most picturesque, unobstructed views of the ocean with optimum privacy.
Charles Dessert, SLS Baha Mar: Try Privilege, an upscale party pool, unique in The Bahamas. Enjoy specialty cocktails, light fares, and relax under the Bahamian sun or dance to the beats of our resident DJ.
Q: Are there any dining or nightlife recommendations you would make to someone who is looking for a premium experience?
Sydney Engel, Atlantis Paradise Island: In 2018, the resort debuted its latest restaurant and cocktail bar, Fish, helmed by renowned Master Chef José Andrés. His menu highlights sustainable Bahamian fishing practices and includes a signature dish of simply prepared, fried local lionfish – a species that, while delicious, has been severely damaging to the coral reefs of The Bahamas. A portion of the cost of this dish will go directly to the Blue Project Foundation, the resort's non-profit organization dedicated to saving marine species and their extraordinary habitats throughout The Bahamas. Other celebrity chef restaurant presence on-property includes Nobu by Nobu Matsuhisa, Olives by Todd English, and Café Martinique by Jean-Georges Vongerichten.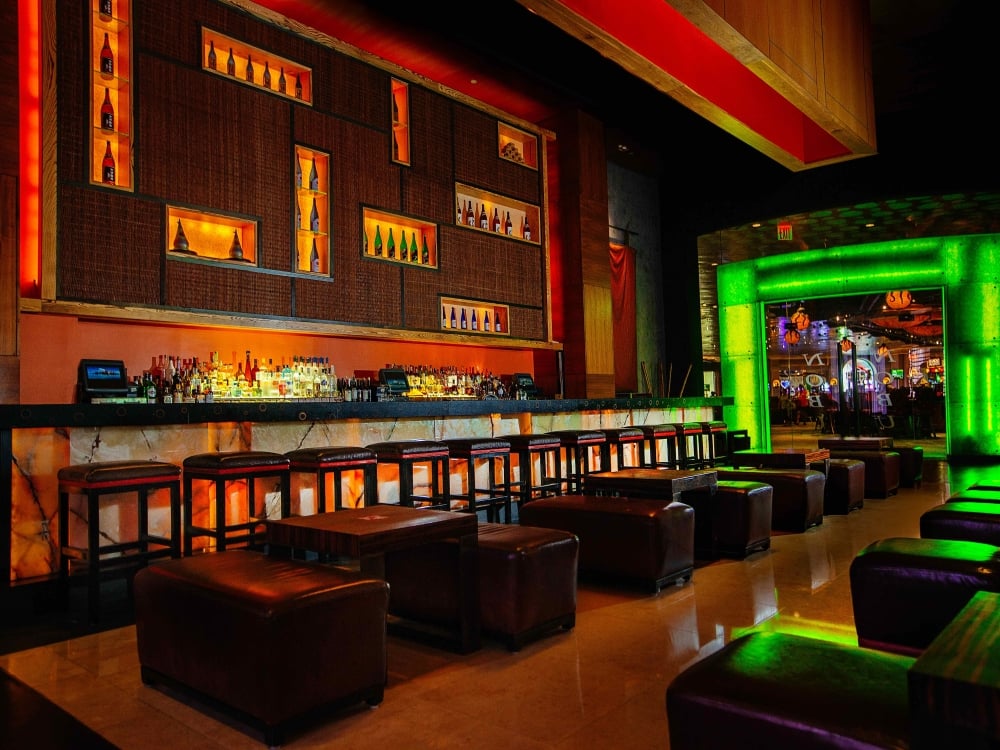 Lisa Nicholson, Sandals: Dining at Gordons on the Pier, which is an elegant pier (restaurant) featuring sunset dinners and white-glove service, would be a premium experience.
Martysta Turnquest, The Ocean Club, A Four Seasons Resort: A private dining experience underneath the stars, on either the beach or in the Versailles gardens, will create the most magical and romantic dining experience possible.
Charles Dessert, SLS Baha Mar: We are proud to manage the most popular restaurants at Baha Mar. These well-known names and restaurant concepts already proved very successful in the US, and sbe is so happy to bring them to The Bahamas. There is Katsuya by Starck, presenting a fresh take on Japanese classics, by master sushi chef Katsuya Uechi. Fi'lia brings honest Italian food featuring ingredients from the hearth and the simplicity of handmade artisanal breads and pasta. Finally, Cleo Mediterraneo captures the vibrancy of Mediterranean-inspired cuisine by award-winning chef Danny Elmaleh.
Q: Are there any noteworthy historical figures or well-known celebrities who have stayed at your property? What sorts of experiences are these high-profile guests seeking out?
Martysta Turnquest, The Ocean Club, A Four Seasons Resort: The Ocean Club is the only spy-approved resort on Paradise Island! We welcome guests to experience our signature Bond cocktail, The Vesper Martini, while standing in the same spot that the iconic character ordered his during the 2006 filming of Casino Royale.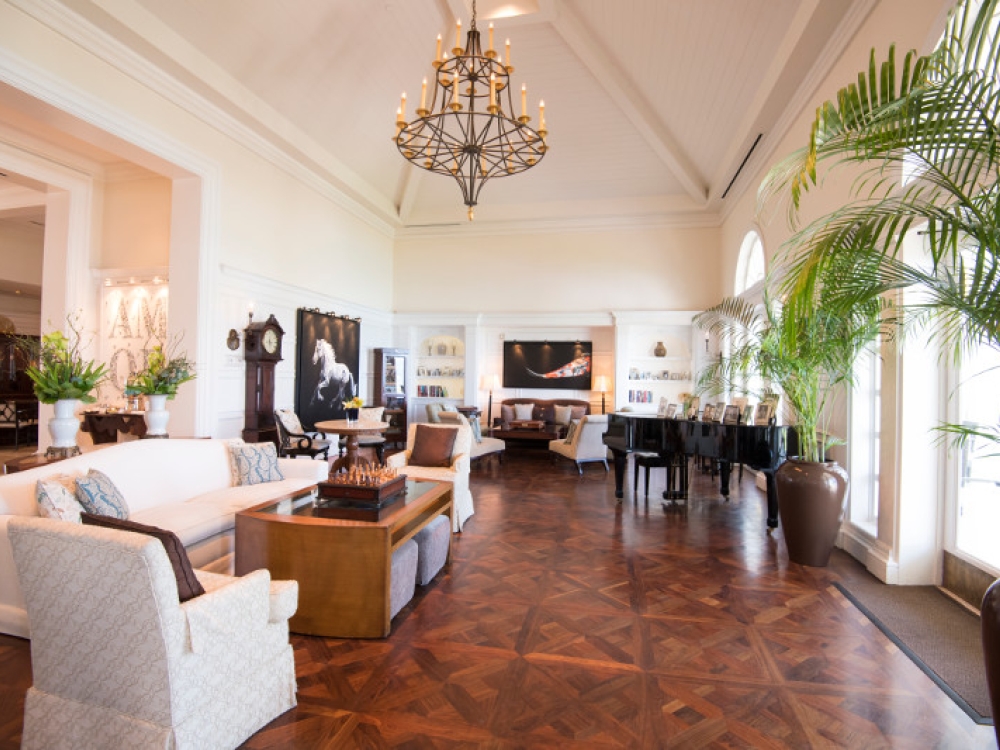 Sydney Engel, Atlantis Paradise Island: We respect the privacy of our guests who have stayed at the resort, but we can confirm that the resort recently hosted TV personalities Kelly Ripa and Ryan Seacrest for four remote Live with Kelly & Ryan shows that took place on-property. Each show was linked to the resort's authentic Bahamian experiences, culture, art, cuisine, and marine life. Kelly Ripa participated in a morning sunrise fitness experience at Dolphin Cay, while Ryan Seacrest got to know more about the locally-infused dining outlets on-property, including Sun & Ice by Chef Wayne Moncur (authentic Bahamian ice cream parlor at The Coral), McKenzie's Fresh Conch and Sip Sip at The Cove.
The resort offers a variety of upscale suite options available for guests throughout the property that are a must for celebrity guests, ranging from The Cove's Club Level Suites (Azure Suites, Sapphire Suites, Presidential Suites and Penthouse Suites) to the iconic Bridge Suite at The Royal.
Charles Dessert, SLS Baha Mar: We offer all our guests a guarantee of total privacy during our stay with us. That said, Bond nightclub is definitely a hot spot where familiar faces can sometimes be recognized!
Q: If someone is visiting with a modest travel budget, but still looking to add a special touch to their Bahamian vacation, what is the one item they should consider splurging on? 
Lisa Nicholson, Sandals: A massage on our offshore island! There is nothing like receiving a relaxing massage while hearing the refreshing breeze of the ocean.
Martysta Turnquest, The Ocean Club, A Four Seasons Resort: A dinner at Dune is the only true way to take a bite out of paradise. We consider the Dune restaurant and its dining experience to be unmatched and the ultimate way to reward yourself on vacation.
Charles Dessert, SLS Baha Mar: SLS offers a total of 18 room categories for all budgets, from the Superior room to the opulent SLS Two-Bedroom Residence. For a truly breathtaking experience, upgrade to an Ocean Front room for unparalleled panoramic views of the turquoise waters of the Atlantic Ocean.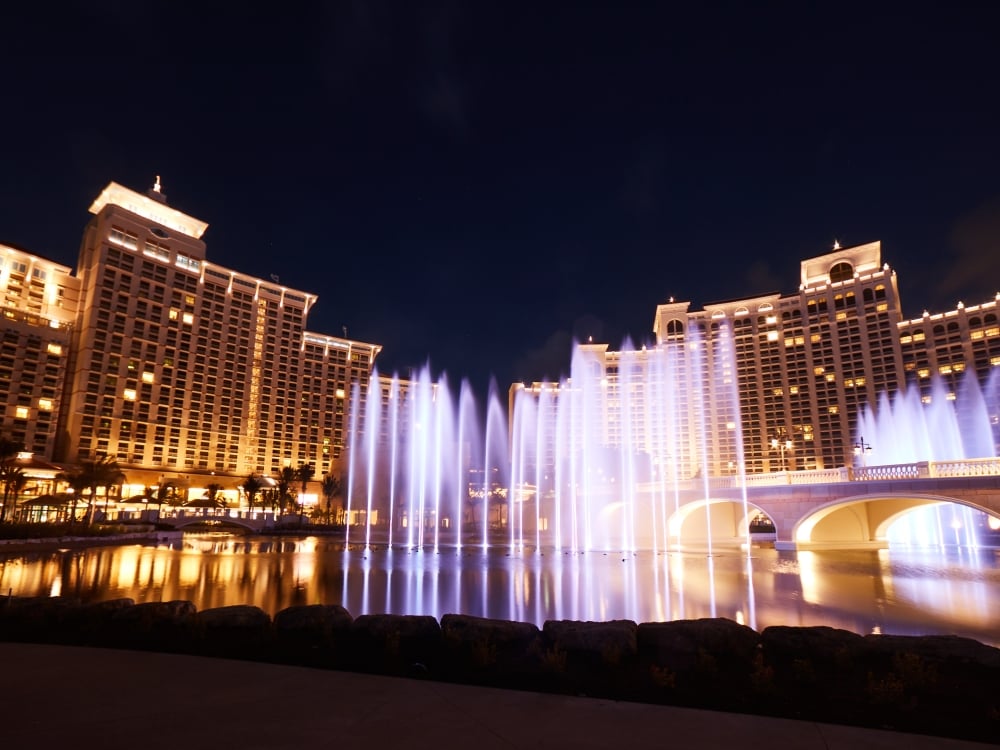 Sydney Engel, Atlantis Paradise Island: There is truly something for every type of traveler at Atlantis, depending on one's personal budget. Hotel accommodations range from ultra-luxury (The Cove) to luxury residential (The Reef), majestic & iconic (The Royal), fresh, new & family friendly (The Coral), and simple, beach-side and price-sensitive (The Beach). The resort also offers three dining plans (casual, gourmet and premium) for guests who prefer to budget their daily meals in advance of their stay. As part of the dining plans, children 6 years and under are able to eat breakfast and dinner complimentary with the purchase of an adult dining plan.
Now that you know the best ways to upgrade your Nassau Paradise Island escape, why not book a trip to The Bahamas and enjoy the royal treatment? Plan an all-out opulent vacation, or simply add a little luxurious touch to your getaway – it's up to you. Start by checking out our current hotel and resort deals, then get ready to experience Paradise like a VIP.