Seven Ways to Beat the Heat
With balmy ocean breezes and plenty of shade from the palm trees, summers in The Bahamas are surprisingly comfortable. Even so, you might need a change of scenery now and then. When you've soaked up the sun long enough and it's time to cool off, here are our favorite ways to beat the heat in Nassau Paradise Island! 
Grab a frosty treat.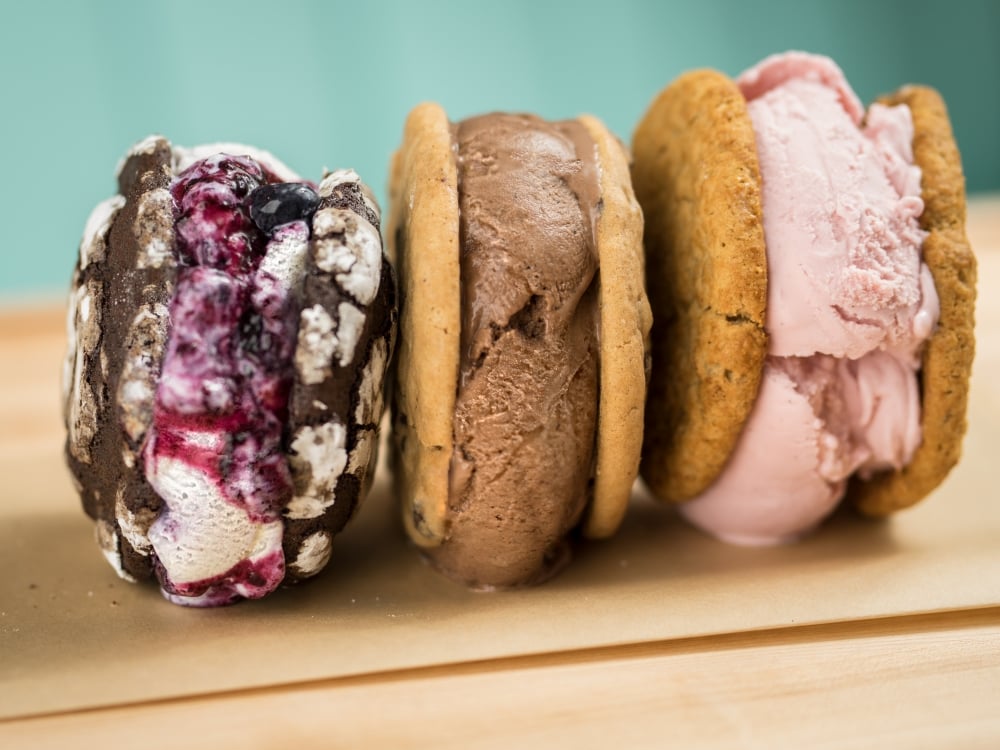 Whether you're two years old or 92, there's nothing more satisfying on a sultry day than an ice cream cone in your favorite flavor. At Sun & Ice, located inside The Coral lobby at Atlantis, you can sample uniquely Bahamian ice cream, sorbet, and gelato flavors, such as soursop and caramelized banana or guava, as well as your classic favorites like chocolate and strawberry. Guests at Baha Mar can grab an ice-cold treat at Scoops, which serves up iced coffee and ice pops, too. 
Hop in the pool…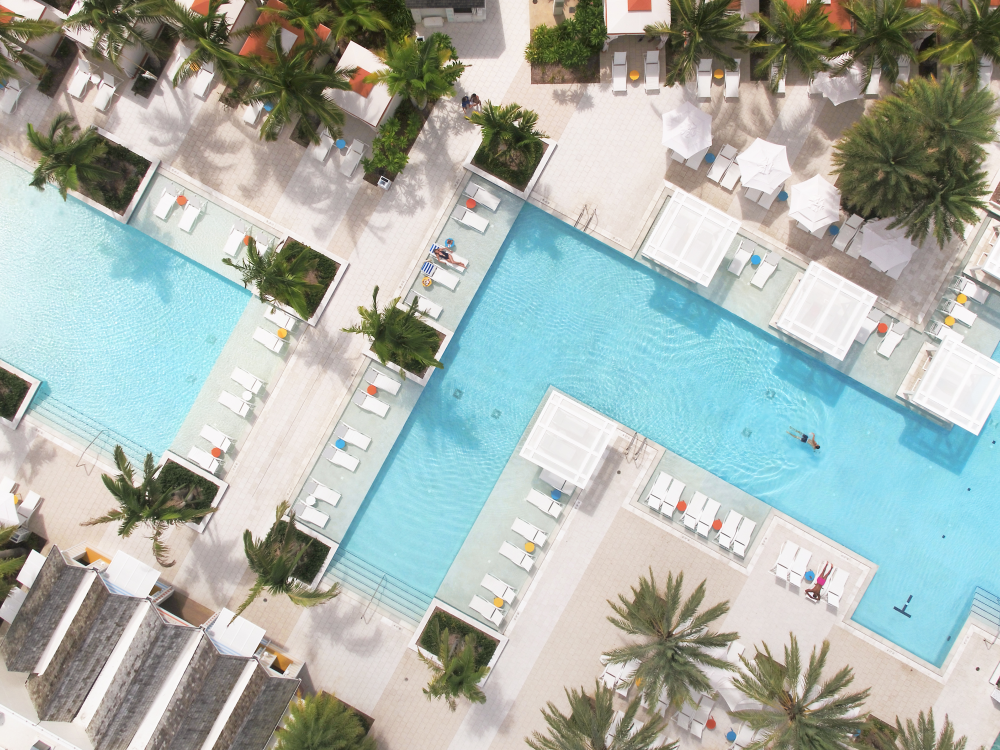 No matter where you're staying in Nassau Paradise Island, one thing is for sure–there's a pool close by! Take a dip in your resort's pool to feel refreshed in seconds. From Dean's Blue Hole at Baha Mar, with its secluded grotto and waterfalls, to the picture-perfect tiled design at Graycliff Pool, there are plenty of pools just waiting for you to hop in. Kick up your pool experience a notch and spend the day at Aquaventure at Atlantis. This 141-acre waterscape is home to a host of pools, waterslides, a lazy river, rushing rapids...dozens of spots to cool down. 
...or in the ocean!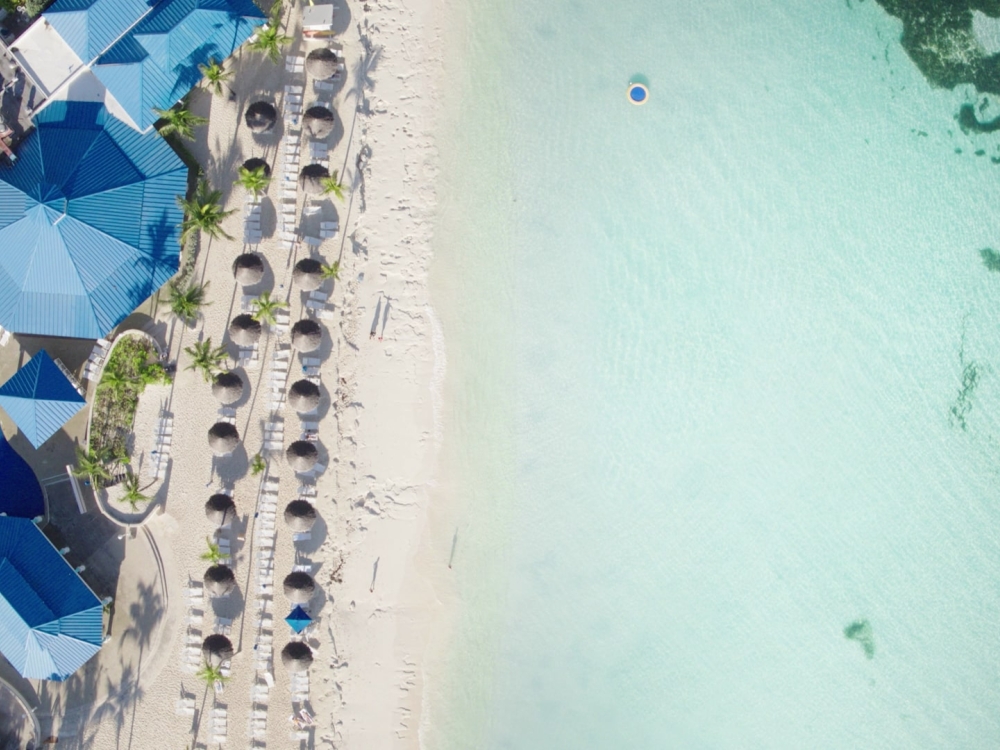 The sparkling turquoise waters of The Bahamas are beckoning! Splash at the water's edge or go for a swim at one of Nassau Paradise Island's beautiful beaches for the perfect Caribbean cool-down. Enjoy the powdery-white sand of resort-area beaches like Cable Beach and Cabbage Beach, visit lively Junkanoo Beach for a fun-filled beach day, or head to a smaller and more secluded stretch of sand, like Cave Beach, for a quieter beach break. 
Head to a museum.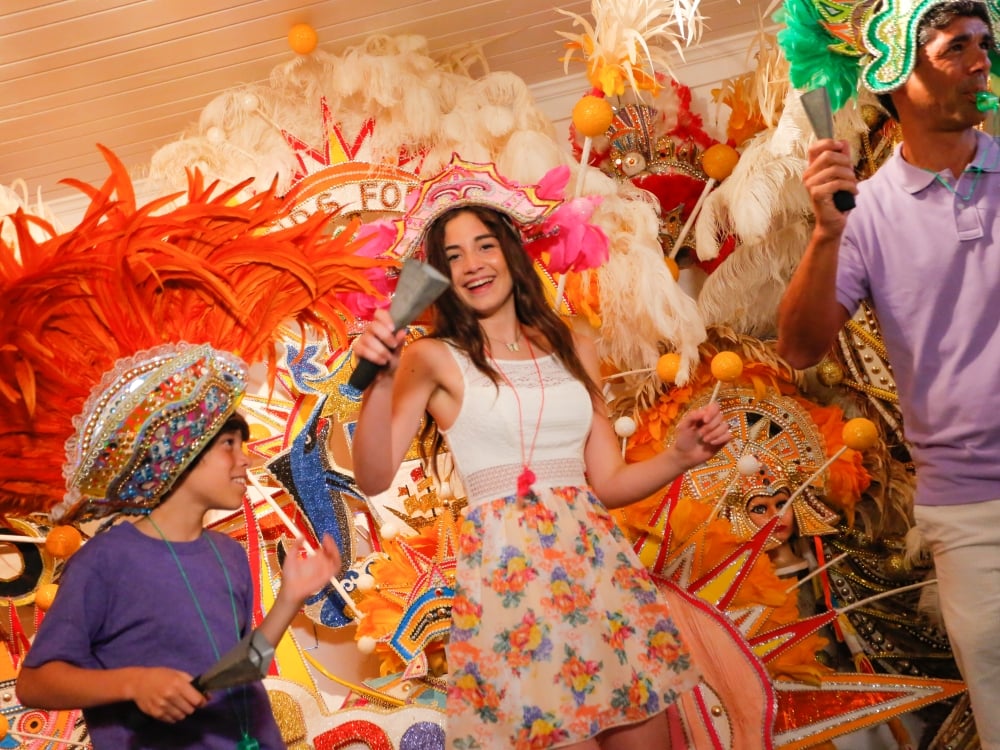 Spend an afternoon at one of Nassau Paradise Island's museums, where you can be immersed in the history and culture of The Bahamas. At the Pirates of Nassau Museum, young and old alike will be thrilled to take a peek into The Bahamas' plundering past. Learn about the history of Junkanoo celebrations at the Educulture Junkanoo Museum, where visitors can make their own masks and play some parade tunes. Or admire the works of prolific Bahamian artists at the National Art Gallery of The Bahamas, located in downtown Nassau. 
Unwind in the spa.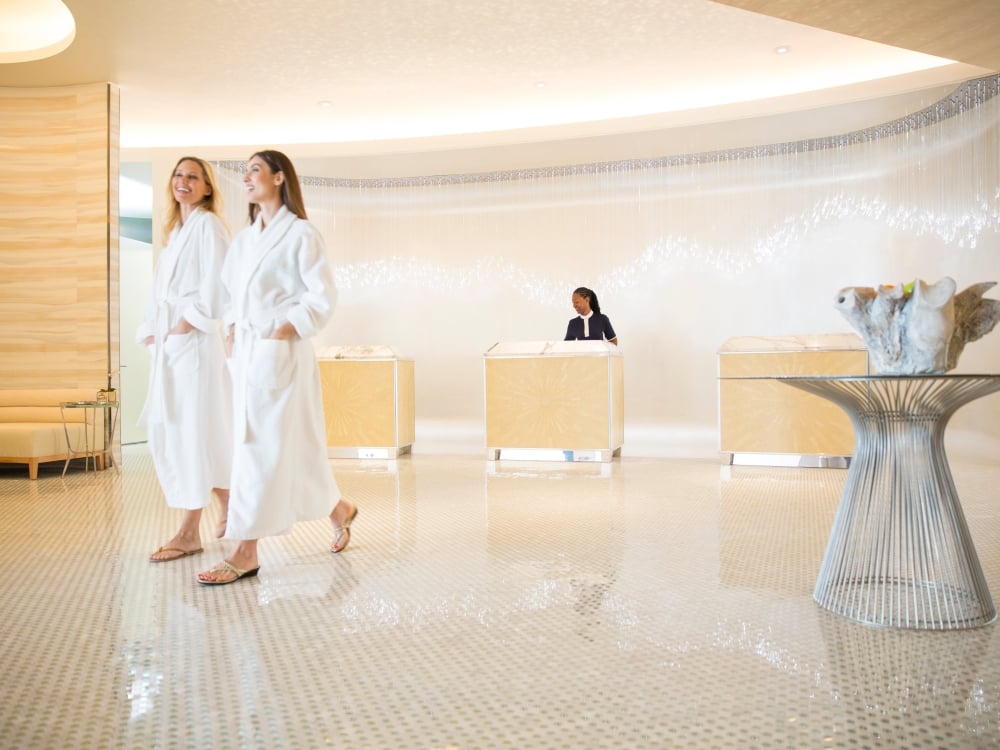 When you're in need of a little rejuvenation, nothing beats a spa day. Make an appointment for your favorite treatment or schedule a full day of pampering at one of Nassau Paradise Island's luxurious spas. Our picks? The Elemis Soothing Sunburn Treatment at Atlantis' Mandara Spa is just the thing when you've overindulged in the Bahamian sun, while the Bahama Deep Tissue Massage at The Ocean Club Spa soothes vacation-weary muscles. ESPA's Mojitos and Manicures menu is the perfect pick-me-up at Baha Mar. At the award-winning Red Lane Spa at Sandals Royal Bahamian, the Tropical Glow Facial will leave you fresh-faced and glowing during your entire vacation (and beyond). 
Sip a refreshing drink. ​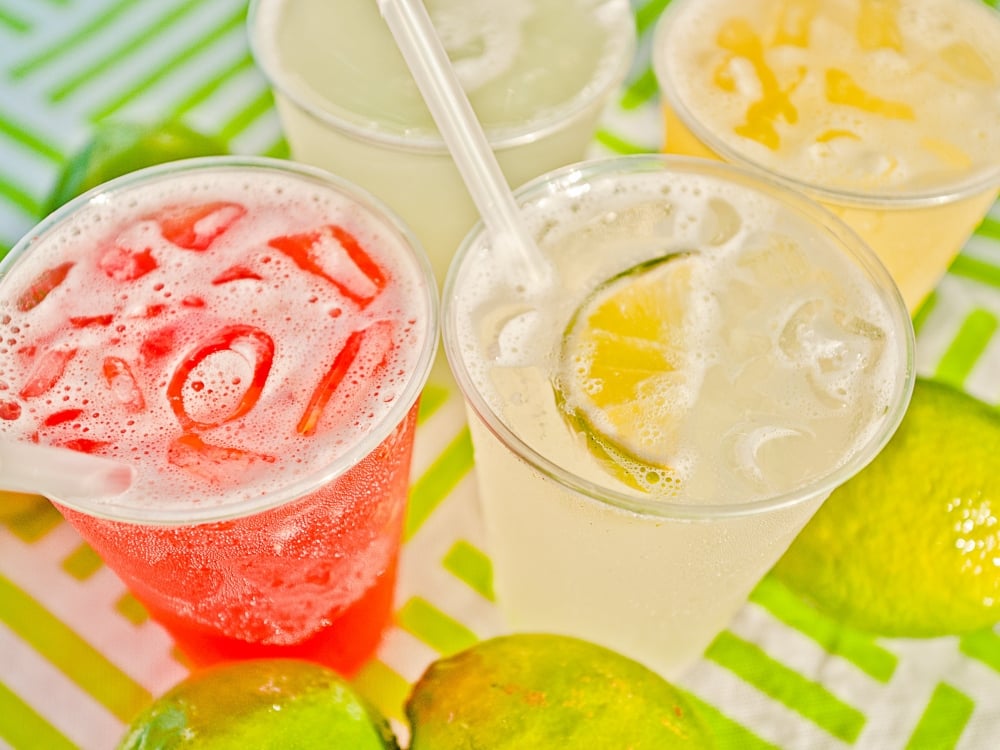 Staying hydrated is an important part of keeping your cool, so grab an ice-cold beverage and beat the heat! Sip on an ice-cold Kalik beer at the Fish Fry at Arawak Cay, or sample one of the brews crafted in-house at Pirate Republic Brewing Company. At Atlantis, Beach Bar is the perfect spot to order a signature Bahamian cocktail with a gorgeous ocean view on the side. Step back in time to the Nassau of the 1950s at Out Island Bar, where you can cool off with classic Bahamian beverages like the Bahama Mama. 
See a cooking demo. ​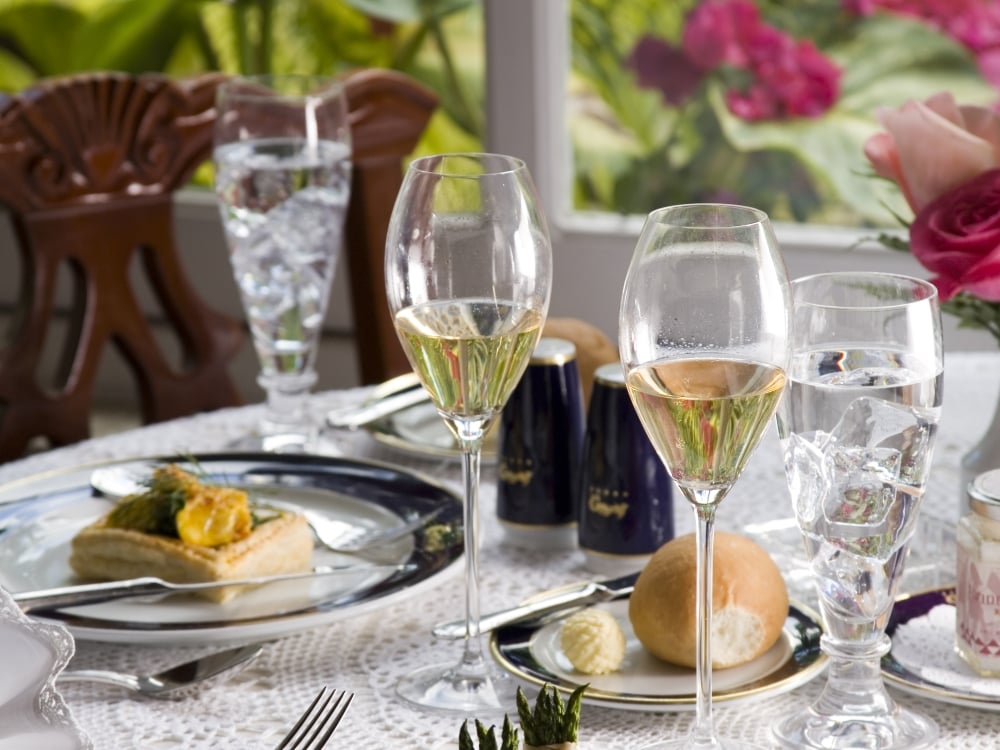 "Give a man a fish and you feed him for a day; teach a man to fish and you feed him for a lifetime." This saying could be true of Bahamian cooking (not just fish!) If you're wondering how to spend an afternoon indoors, consider a Chef's Table Luncheon in Graycliff's gourmet kitchen. Graycliff's chef will offer a demonstration of each dish that's prepared while offering culinary secrets and chatting about Bahamian cooking traditions and techniques. Not only will you pick up some new ideas for your own kitchen at home, you'll get to enjoy a delectable lunch, too. 
Time to cool down? 
The best part about cooling off in The Bahamas? Our great travel deals make it more affordable than you might expect to get away this summer (or any time at all!) We hope to see you soon in Nassau Paradise Island!