Itinerary:
The Perfect Itinerary for a Corporate Retreat in Nassau Paradise Island
A corporate retreat is the perfect way for your employees to step out of their regular work environment, unwind and decompress, and work on building trust within your team. If you want to make the most of your retreat, a setting that will inspire fresh, creative thinking might just be the perfect place. Nassau Paradise Island offers a range of activities that will help you craft the corporate retreat itinerary of a lifetime for your guests.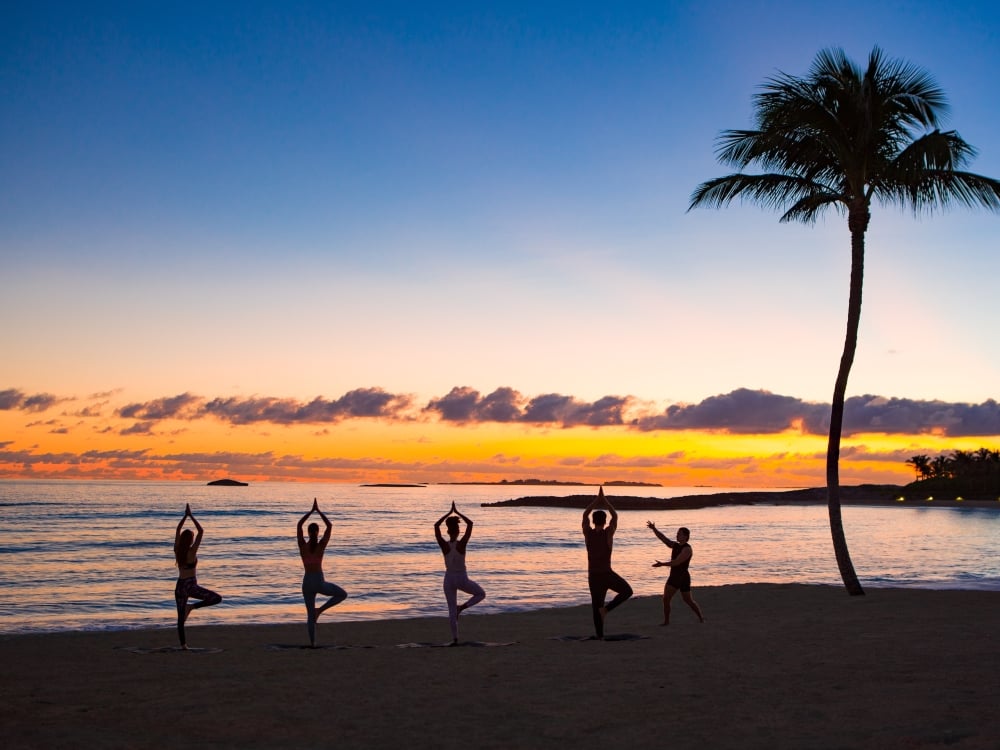 Day One
The first day of your retreat will set the tone for the rest of the getaway, so it's imperative that you kick things off on the right foot. After a travel day, allow your team some time to reset and refresh. If your group is staying at The Ocean Club, A Four Seasons Resort, Bahamas Spa, try a group yoga session on the beach deck. For groups staying at Baha Mar, enjoy a group yoga practice with a twist and take a class among the island's iconic, bright pink Bahamian flamingos. If your group is based at Atlantis Paradise Island, treat them to a morning at Mandara Spa with a massage, Pilates class, or time spent relaxing in the plunge pools.
With everyone in your group feeling zen as can be, it's time for some adventure. Flying Cloud offers half-day excursions on a 57-foot Catamaran that will tour you through the tropical and pristine waters surrounding Nassau Paradise Island. Your team can spend the day snorkelling among coral reefs, spotting sea turtles and other local marine life, and having fun in the sun at Rose Island Beach. Your group will be hungry after a fun-filled day of team bonding, so a tasty barbeque chicken and rib lunch buffet is provided on board.
Once you are back on land, leave room in the itinerary for some downtime before you regroup for dinner. Treat your team to a delicious dining experience at JWB Prime Steak and Seafood at Margaritaville Beach Resort. Indulge in a delightful dinner with premium cuts of steak, fresh seafood, and an extensive raw bar. Complemented by a selection of fine wines and crafted cocktails, this will be the perfect way to cap off day one of your corporate retreat.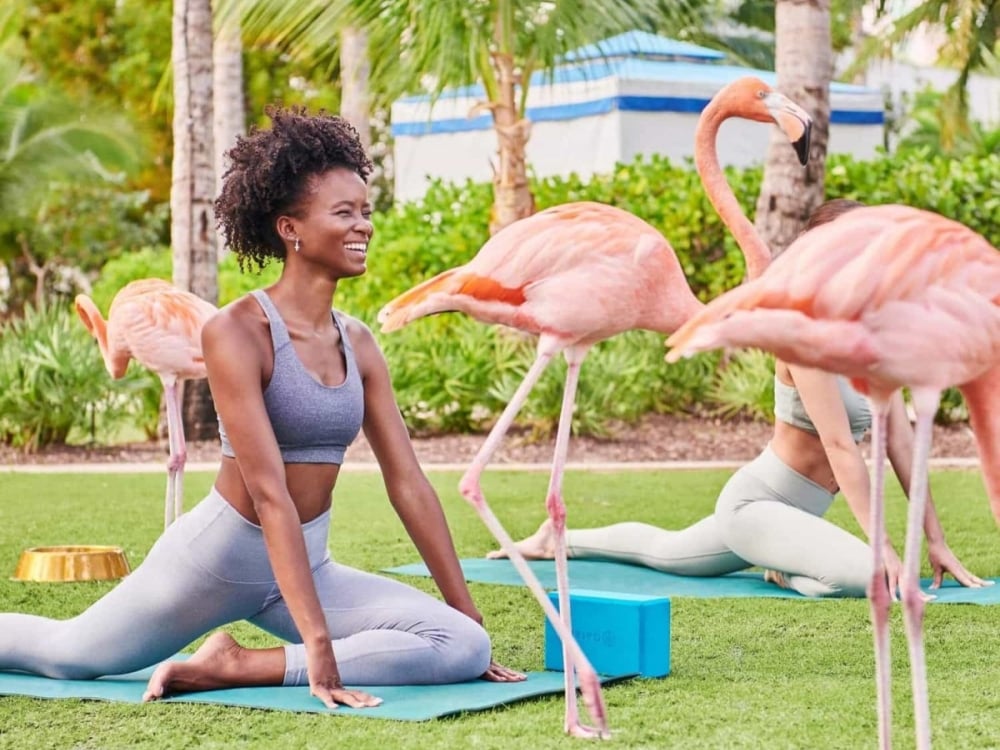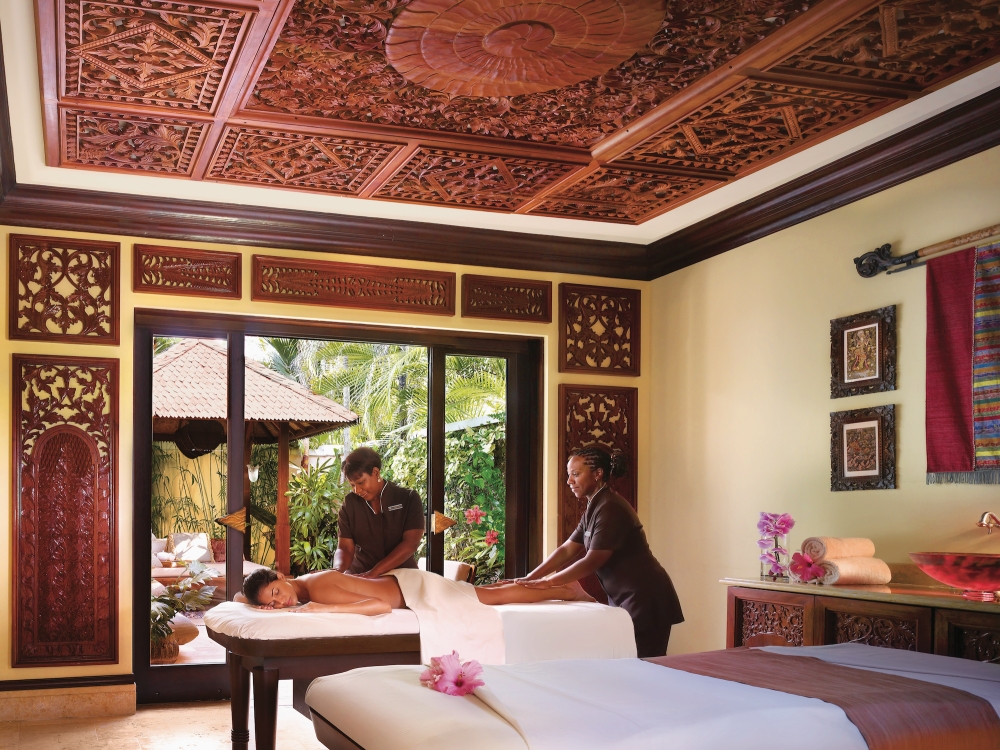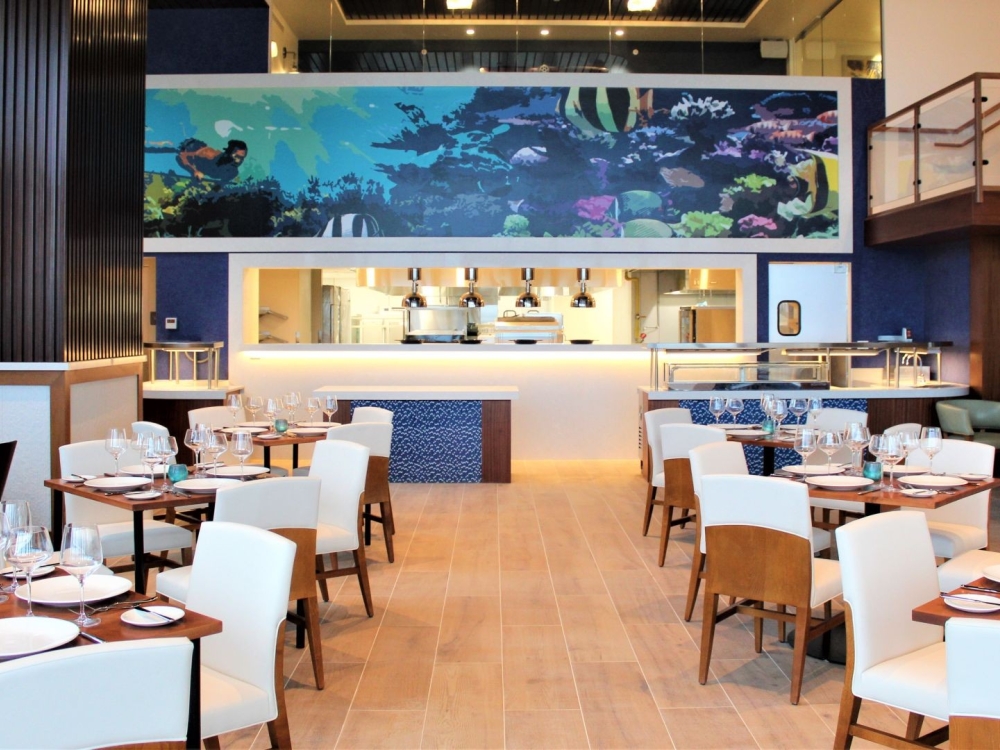 Day Two
Kick-off day two with a mid-morning group walk around The Retreat Garden in Nassau Paradise Island. Home to one of the world's best-known private palm tree collections, visitors can wander through the paths and boardwalks while admiring the lush greenery. Encourage your team to embark on this nature stroll silently and ponder some of the projects or problems they're tackling in your business. After a morning spent in nature, your team will emerge feeling revitalized and ready to tackle the day.
After a morning of reflection, head to Arawak Cay (The Fish Fry) for a working lunch. Enjoy an authentic taste of paradise and sample traditional Bahamian fare while you work and collaborate with your team in an inspiring, upbeat environment.
Next up, get to know Nassau Paradise Island with the Discover Nassau Land & Sea Tour. Your team will enjoy awe-inspiring views of Atlantis, glimpses of celebrity homes, and fascinating historical landmarks. Once back on land, you'll hop aboard an air-conditioned coach to tour Nassau's top attractions, including the iconic Fort Fincastle, the enchanting Queen's Staircase, and the vibrant Straw Market.
After a day of brainstorming and sightseeing, it's time for your second team dinner. Gordon's on the Pier at Sandals Royal Bahamian is an upscale overwater eatery surrounded by azure waters, and each table offers panoramic ocean views. Serving up grilled meat and seafood alongside incredible drinks, this is one meal that your team won't soon forget.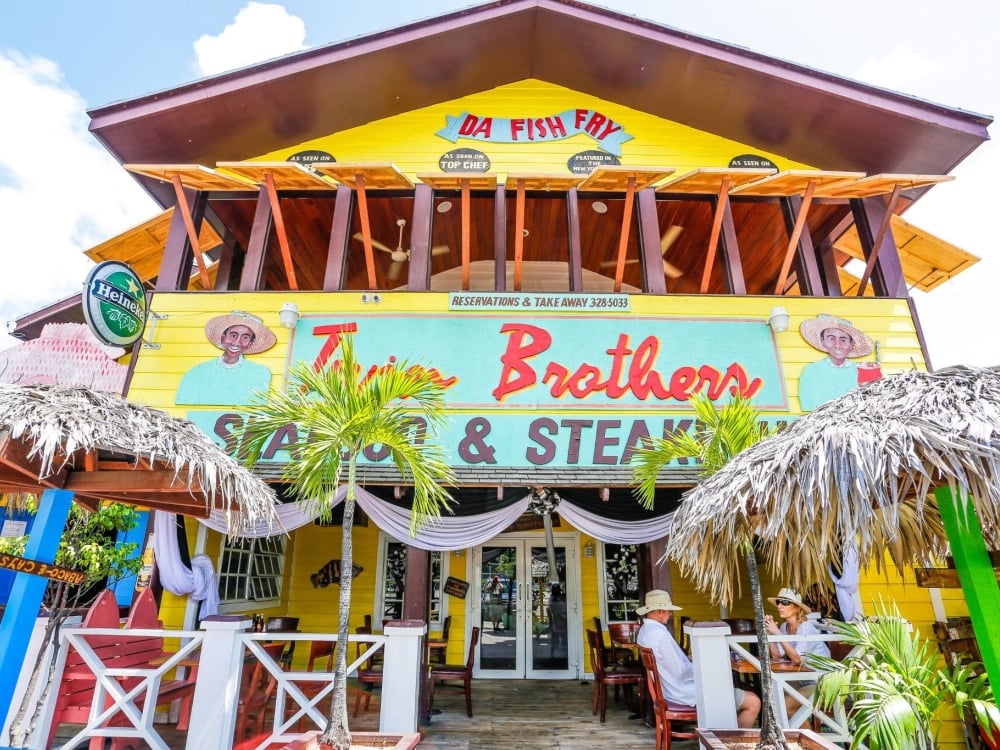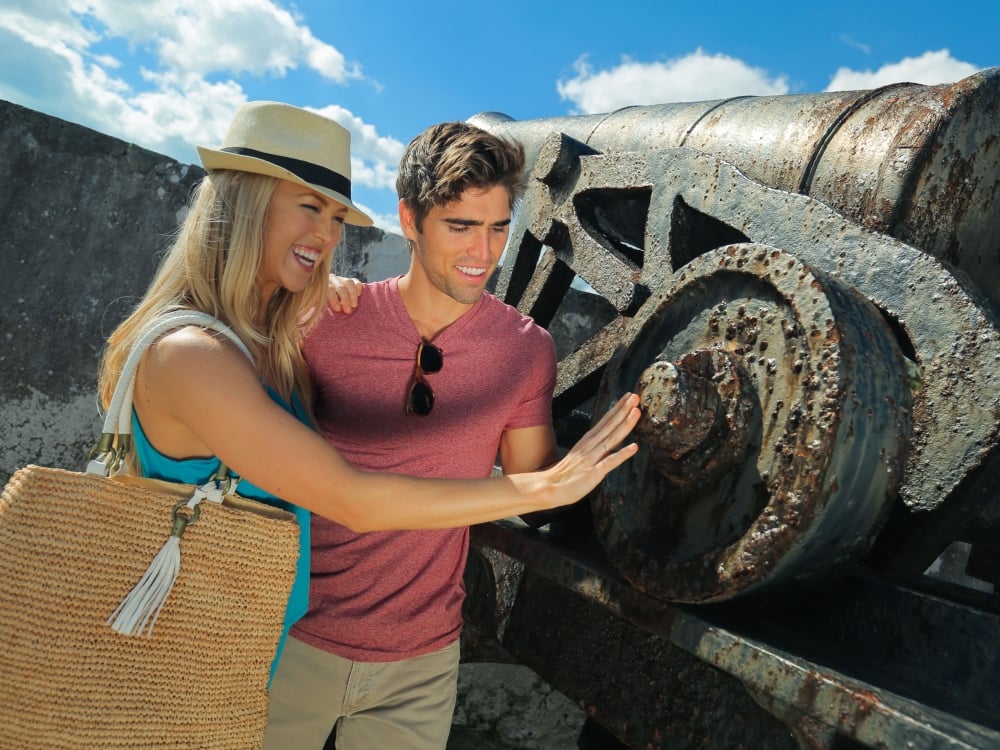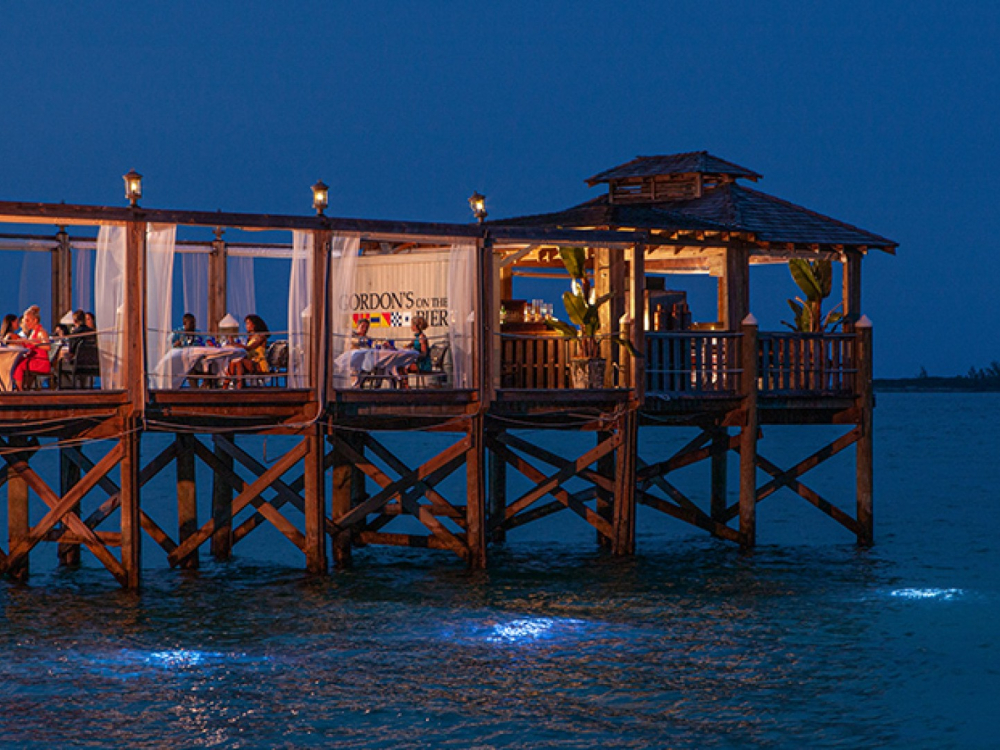 Day Three
On the final day of your corporate retreat, greet the day with a group trail walk or run. An early morning workout will get the blood pumping and get your group primed and ready for one last day of team building.
Afterwards, it's time to hit the water. For a truly unique team bonding experience, snorkel the Ruins Lagoon at Atlantis while you swim alongside spotted rays, sleek sharks, and bright tropical fish. For the adventurous team, journey offshore with Seahorse Snorkelling & Sailing Tours, where you'll receive expert instruction before diving in to explore the diverse Bahamian marine life.
If you are looking for an easy-going marine experience with your team, enjoy a tour of The Sanctuary at Baha Mar. This wildlife conservation area celebrates the natural wonders of Nassau and provides guided tours where guests can watch and learn about the local marine life.
As your corporate retreat comes to an end, it's time for your final team dinner. Wow your group with exquisite Japanese cuisine served at the renowned Nobu restaurant. Nestled just off the Atlantis Casino floor, Nobu offers an unparalleled ambiance and an intimate dining experience. Indulge in an array of dishes, from succulent roasted Bahamian lobster to mouthwatering wood-fired Wagyu beef.
At Baha Mar, you can enjoy fresh air and view of beautiful turquoise waters on the final day of your retreat with a private dinner at Marcus at Baha Mar Fish + Chop House. The restaurant is a celebration of Chef Marcus Samuelsson's passion for exploring flavours, from finding the freshest Bahamian ingredients and local seafood to sharing his latest take on comfort food classics. Your guests can enjoy a private dining experience at Marcus Up Top, or dine in the intimate seaside courtyard of the Beach Garden.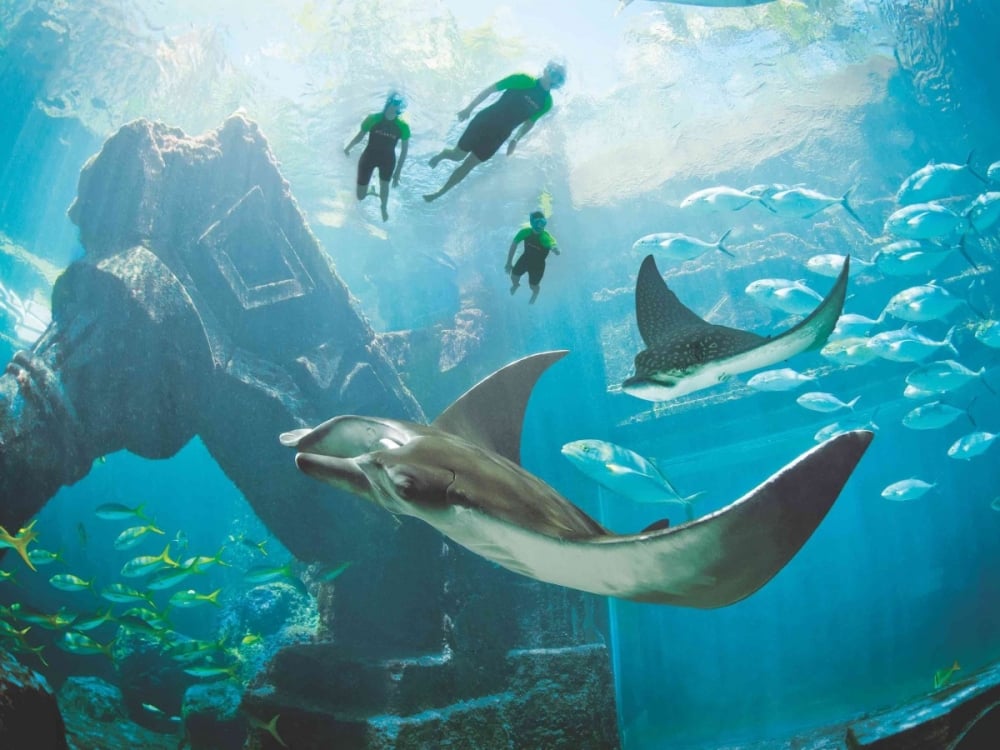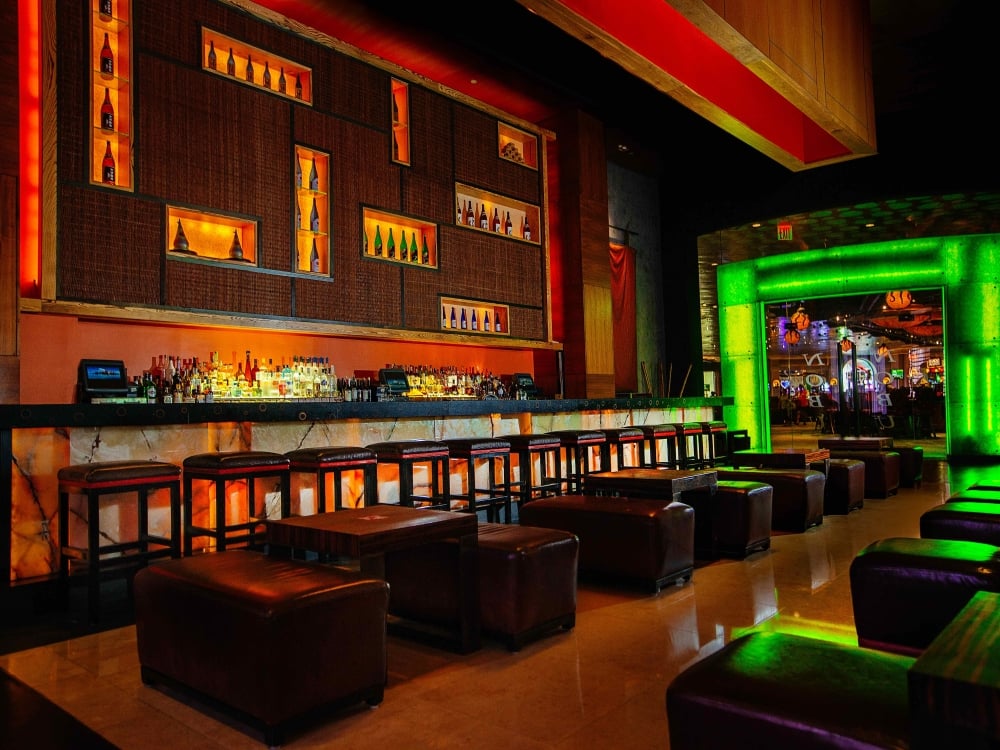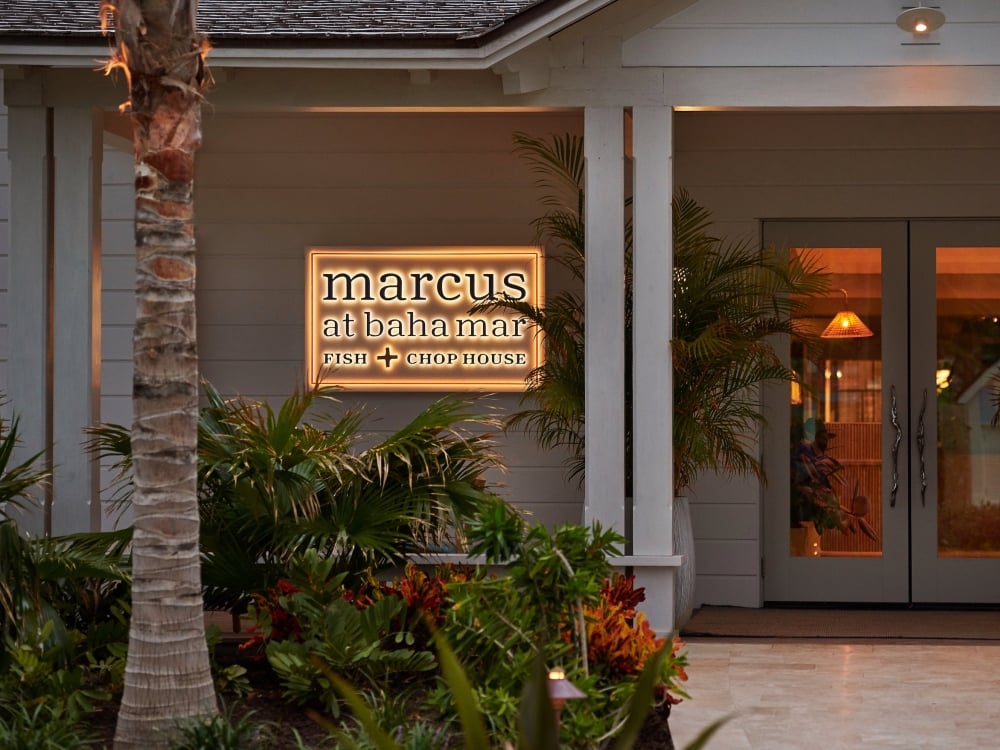 Start Planning
Nassau Paradise Island has an array of accommodations, activities, and experiences that are a perfect fit for your next business getaway. Start planning your corporate retreat in Paradise and find out for yourself why it's better in The Bahamas.