Travel Tips: How to Experience Nassau Paradise Island on a Budget
When you're taking a vacation–whether it's a quick weekend getaway or a longer escape–it's always nice to save a few dollars. In Nassau Paradise Island, there are plenty of ways to relax, have fun, and soak up the sun for any and all budgets! We've created a list of some of our favorite free and low-cost activities, affordable dining, and budget-friendly experiences for making priceless memories in The Bahamas.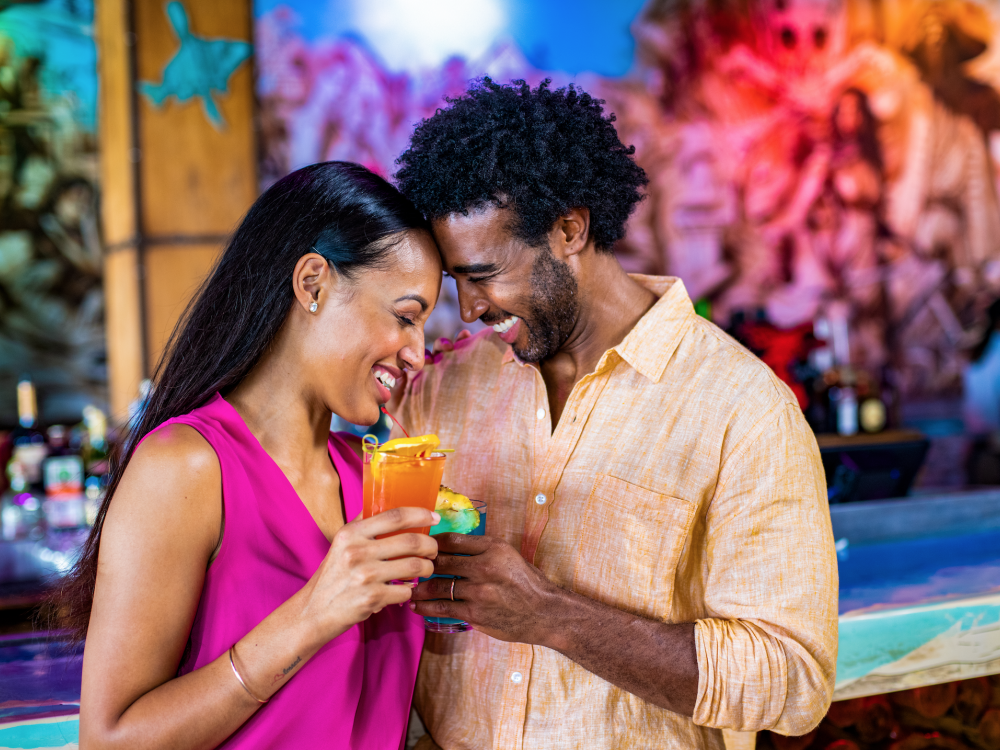 Save Money, Splurge on Fun
It's easy to fill your days in Paradise while spending very little money! Discover downtown Nassau, hit the beach, or immerse yourself in Bahamian culture and history. 
Beach Day
There are many beautiful beaches around Nassau Paradise Island that you can explore for absolutely no cost. Enjoy a sunny walk on the sand, or pack a beach bag with some towels, sunscreen, water, and snacks and make a day of it! Check out our guide to the beaches of Nassau Paradise Island to help you plan your outing.  
Markets and Galleries
OK, you'll likely be tempted by some of the goodies that are available for purchase...but if you promise to stick to a "just browsing" rule, Nassau Paradise Island's craft markets and art galleries can make for a fun afternoon of admiring eye-catching items. Stroll the aisles of the world-famous Straw Market or peruse one-of-a-kind works at Doongalik Studios Art Gallery. 
John Watling's 
John Watling's Distillery, housed in the historic Buena Vista Estate, offers complimentary tours introducing visitors to the history of rum-making in The Bahamas–and, yes, you'll get to sample the product! 
Clifton Heritage Park
For just $10 you can spend hours at Clifton Heritage Park, perched at the western tip of New Providence Island. Here, you'll find picturesque hiking trails, fascinating historic sites, and an underwater sculpture garden that's not to be missed. Plan to spend two to three hours at the park–longer if you choose to linger on the beach!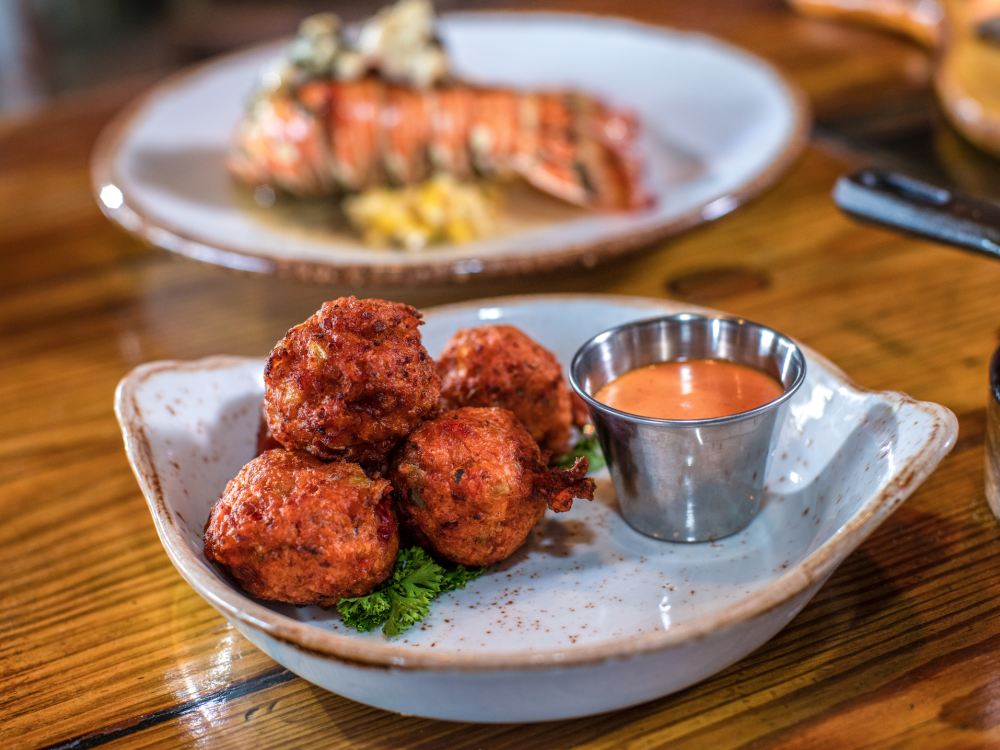 Budget Bites
From light snacks to affordable meals, here's how to make the most of your dining budget in Nassau Paradise Island–we promise you'll be fully satisfied! 
Fish Fry
One of the most popular ways to savor authentic Bahamian dishes is by grabbing lunch at the Fish Fry at Arawak Cay. Chow down on savory conch fritters or fresh conch salad paired with an ice-cold Kalik beer. 
Anthony's Seafood and Ribs
Located near Marina Village, Anthony's Seafood and Ribs offers all-day dining options in a casual, family-friendly atmosphere. Save even more during a daily happy hour from 4-6pm–mix and match a variety of starters so you can try a variety of tasty treats! 
Marina Village
Burgers, pizza, seafood, ice cream...there's something to satisfy every appetite at Marina Village. Stroll through the shops and eateries, where you'll find lots of grab-and-go and casual dining options. 
Splurge at Lunch, Save at Dinner
If you're craving a more indulgent dining experience, book a lunch reservation instead of dinner! Try the Versailles Terrace for an elegant poolside lunch at The Ocean Club.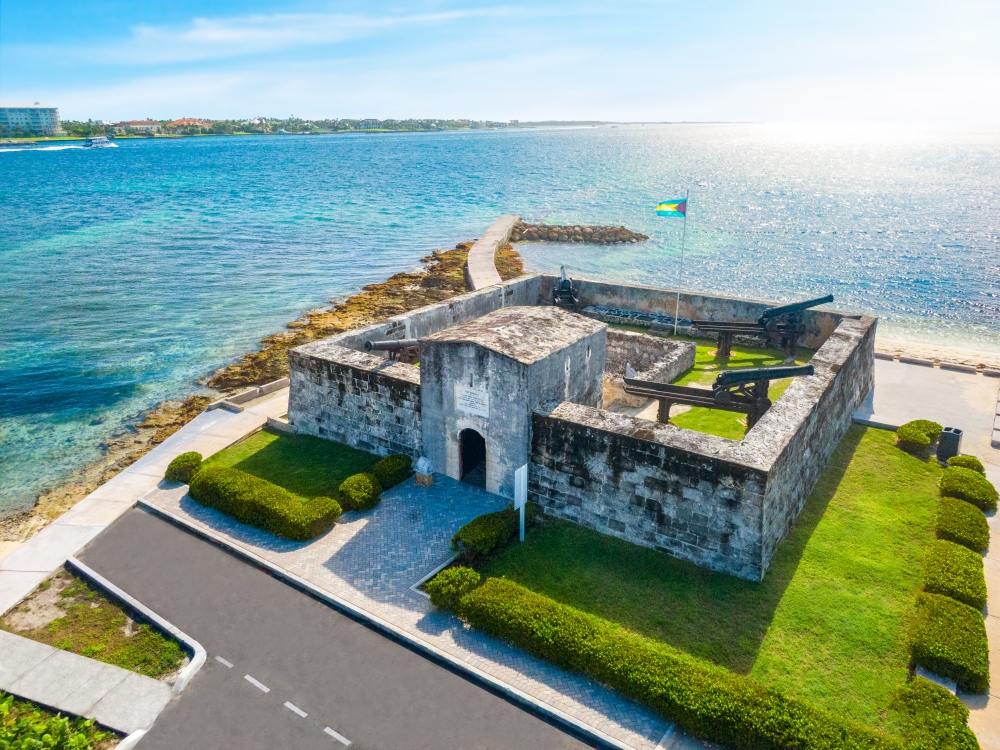 Spots to See...For Free!
If you're all about "doing it for the 'gram", there are plenty of places to snap an Insta-worthy picture in Paradise! 
Queen's Staircase
Climb (or descend) the 65 stairs carved into solid limestone in downtown Nassau. It took approximately 600 slaves more than 16 years to complete the Queen's Staircase, which was named in honor of Queen Victoria "who had signed a declaration to abolish slavery on her ascension to the throne in 1837." 
Forts of Nassau 
Nassau's three historic forts provide a dramatic backdrop for selfies and family photos, but Fort Charlotte, Fort Fincastle, and Fort Montagu also offer incredible views of Nassau Harbour and Paradise Island, too. 
Parliament Square
Think pink! The distinctive rosy-hued walls of the Parliament Square buildings make this area a great place to enjoy a stroll. Peek inside the House of Assembly or the Senate Building, or pose for a photo with the statue of Queen Victoria. 
Self-Guided Walking Tour
If you're someone who prefers to explore at your own pace, why not download our free Nassau walking tour guide? You'll be able to see the city's key attractions on your own schedule while enjoying some fresh air and warm Bahamian sunshine. ​