Unique Tours in Nassau Paradise Island
When you think of The Bahamas, what comes to mind? Crystal-clear waters and sun-drenched beaches are certainly synonymous with our Island Paradise, and so are an array of incredible sights, sounds, and tastes that are quintessentially Bahamian. When you visit The Bahamas, there's no shortage of one-of-a-kind excursions curated by those who know the area best. A collection of specialized guided tours — from exploring centuries-old landmarks to sampling prized Bahamian rum at renowned distilleries — give you a whole new perspective of the Island, providing insight into The Bahamas' rich cultural tapestry. These tours will take you behind the scenes of places you might not explore on your own, bringing you to thrilling spots and sharing stories that connect its people, cuisine, and island flair. So whether setting out on a solo expedition, with your special someone, or taking the whole family on an unforgettable journey, you're invited to discover the sights and sounds that make our Paradise extraordinary.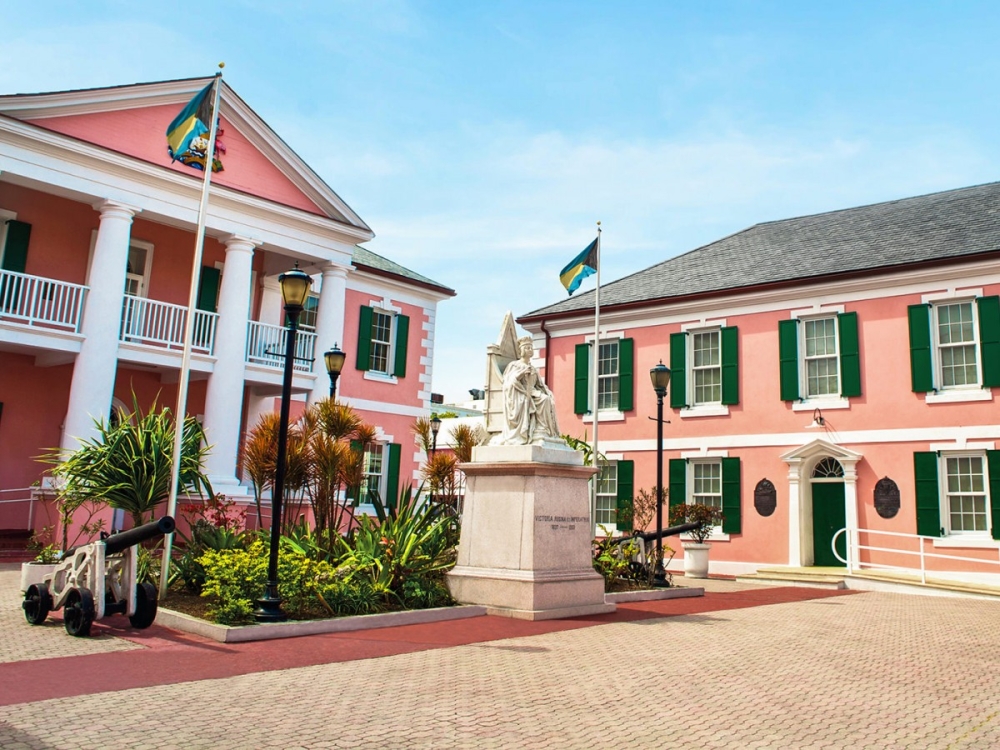 All About Rum
Ready for a taste of smooth Bahamian rum? The history of rum in The Bahamas offers tales of thirsty sailors, swashbuckling pirates, and prohibition-era smuggling — and it's also a significant source of Bahamian pride. Take the Rum-Runner's Passage tour by Islandz Tours for a look into the buccaneer bootlegging days of yore. As part of this journey, you'll visit the historic John Watling's Distillery, named after the legendary rum maker who perfected his craft over 175 years ago. Here, you can marvel at the beautifully restored Buena Vista estate while savoring handcrafted rum. For another taste of Bahamian spirits, head to Luna Rum Distillery, where every bottle of flavored rum is made with love right in Nassau.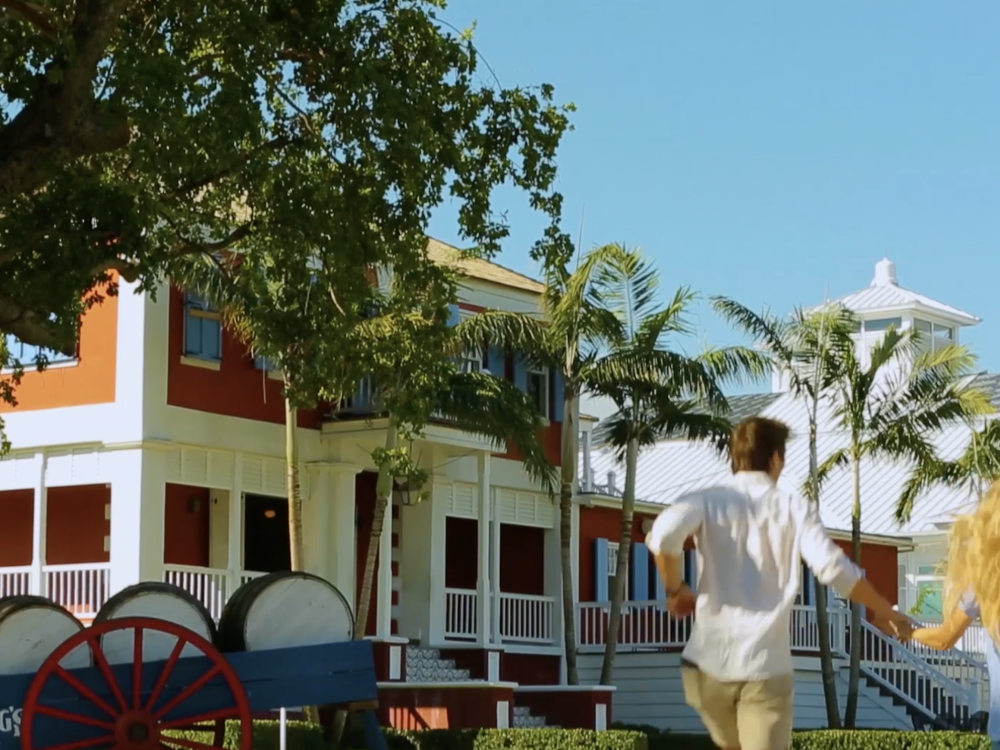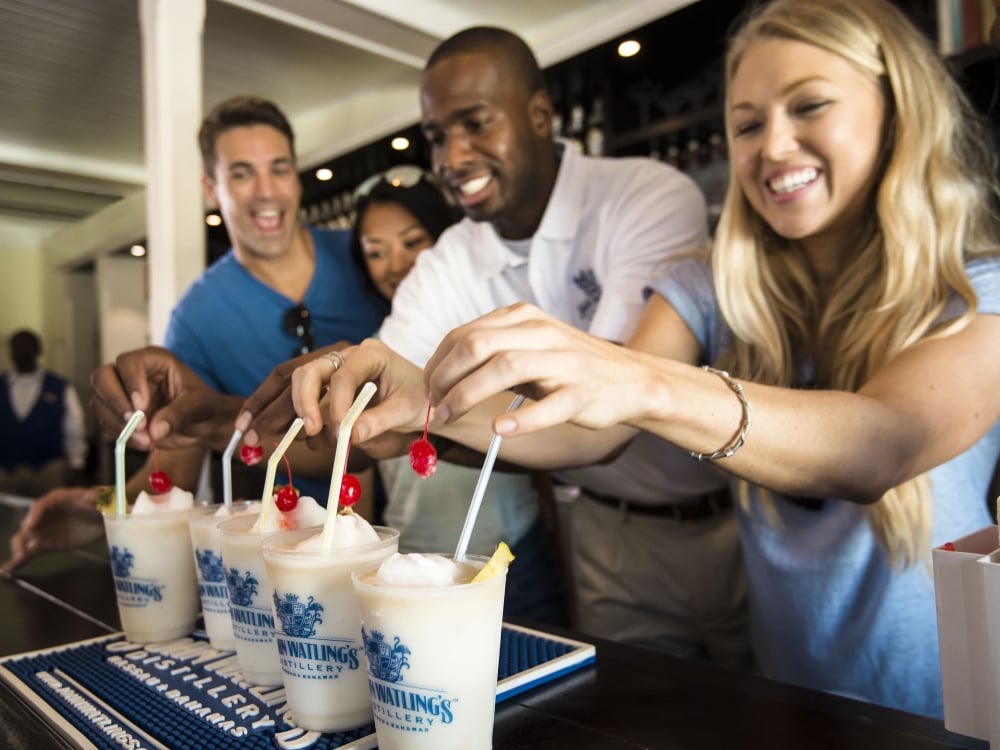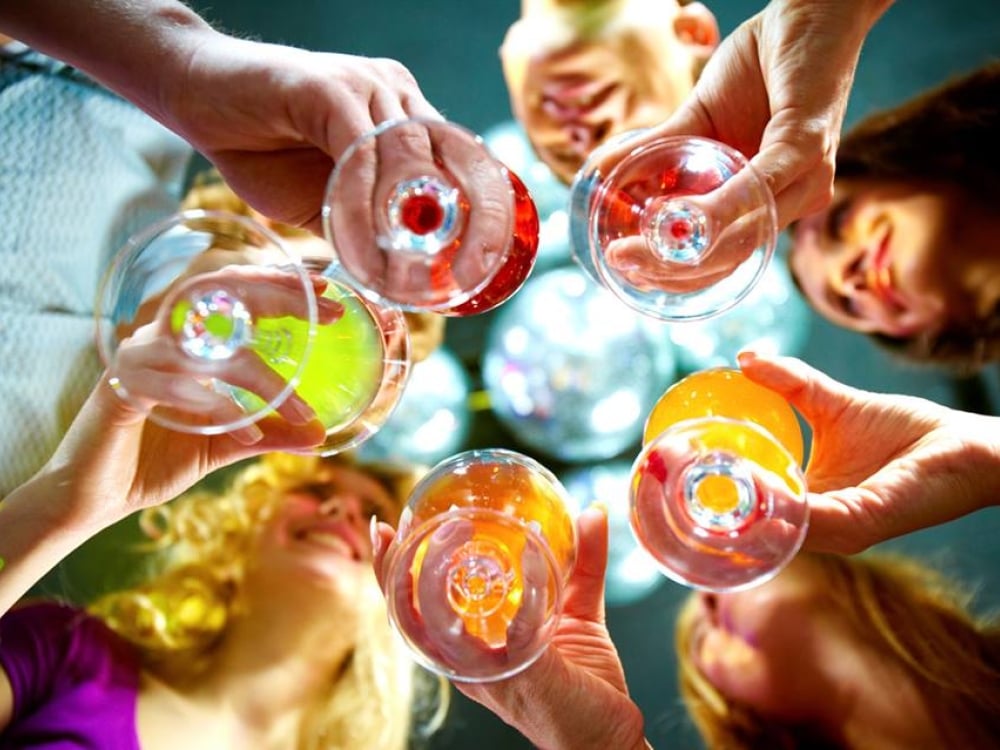 For the Chocolate Lovers
Do you prefer digging into chocolate bars over exploring the bar scene? Visit the Graycliff Chocolatier at the historic Graycliff Hotel in downtown Nassau. This family-friendly experience invites you to tour the factory and create loads of irresistibly decadent treats. You'll learn about the entire chocolate-making process, turning cocoa beans into delicious truffles. Then, you can create your very own chocolate masterpiece with the guidance of a master chocolatier. For the adults in the group, the Chocolate & Spirits Pairing offers incredible combinations of artisanal Graycliff chocolate and premium spirits, including Bahamian rum.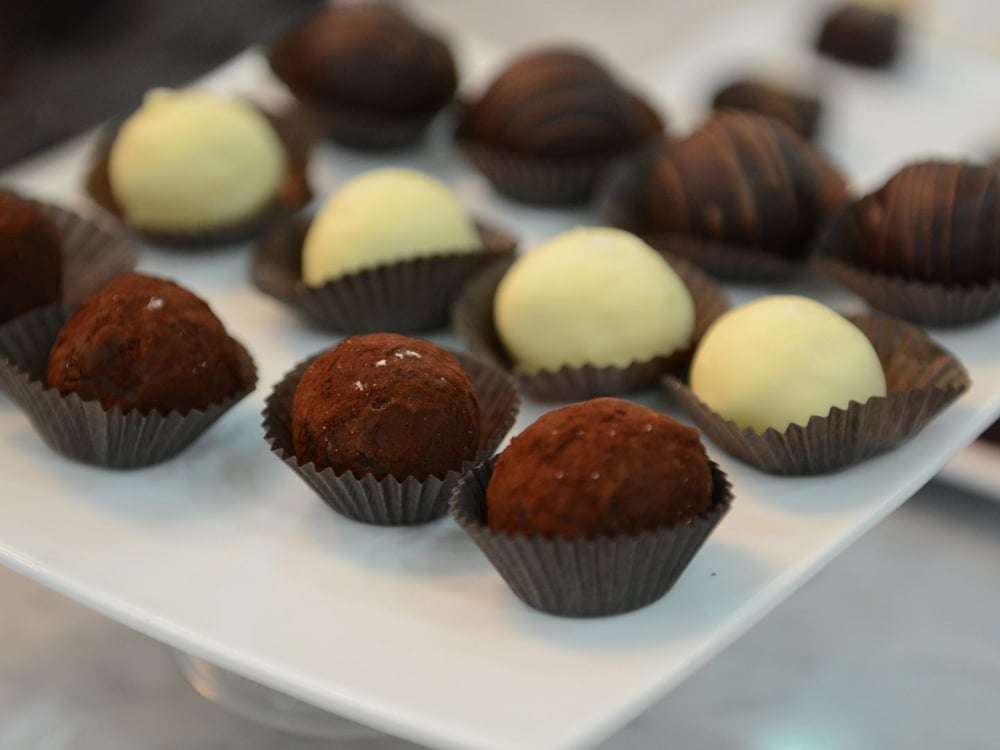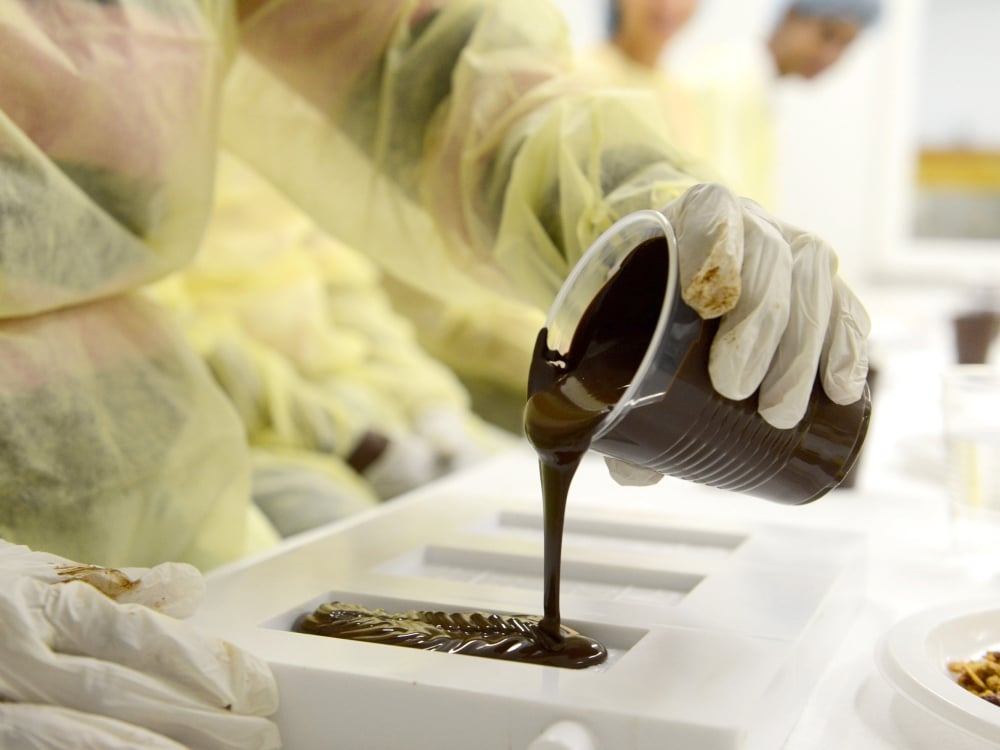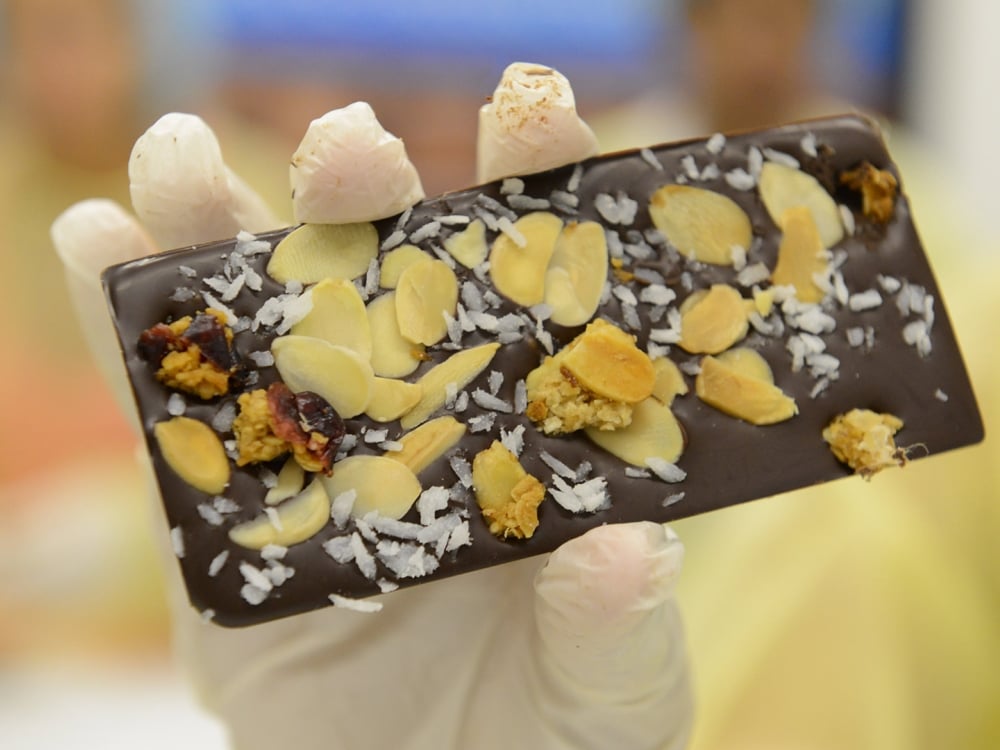 Adventures By Land and Sea
Get ready to set out on a big Bahamian adventure, whether exploring on land or at sea. Take the City & Country Tour by Majestic Tours and enjoy a memorable sightseeing excursion. This bus trip will take you to the government buildings of Parliament Square, the historic Gregory's Arch, and other notable landmarks. The half-day Discover Nassau Land & Sea Tour will whisk you away on a catamaran, taking you around Paradise Island Harbour and offering views of Atlantis and the pristine coastline. Back on land, you'll explore legendary Nassau roadways, including glimpses of Fort Fincastle and the iconic Queen's Staircase.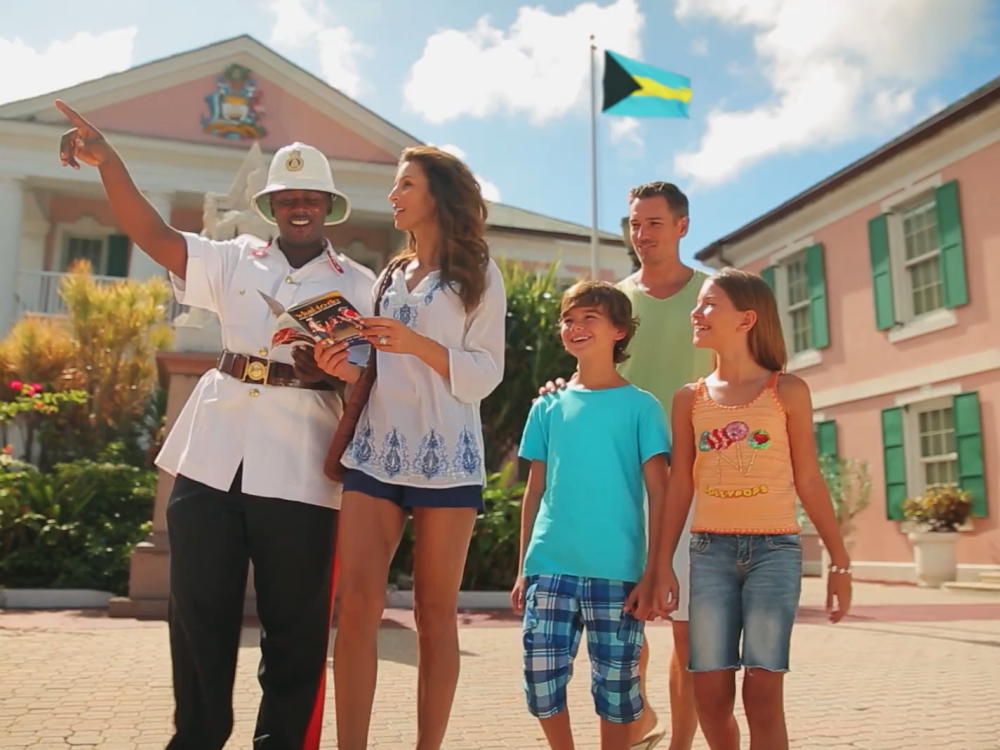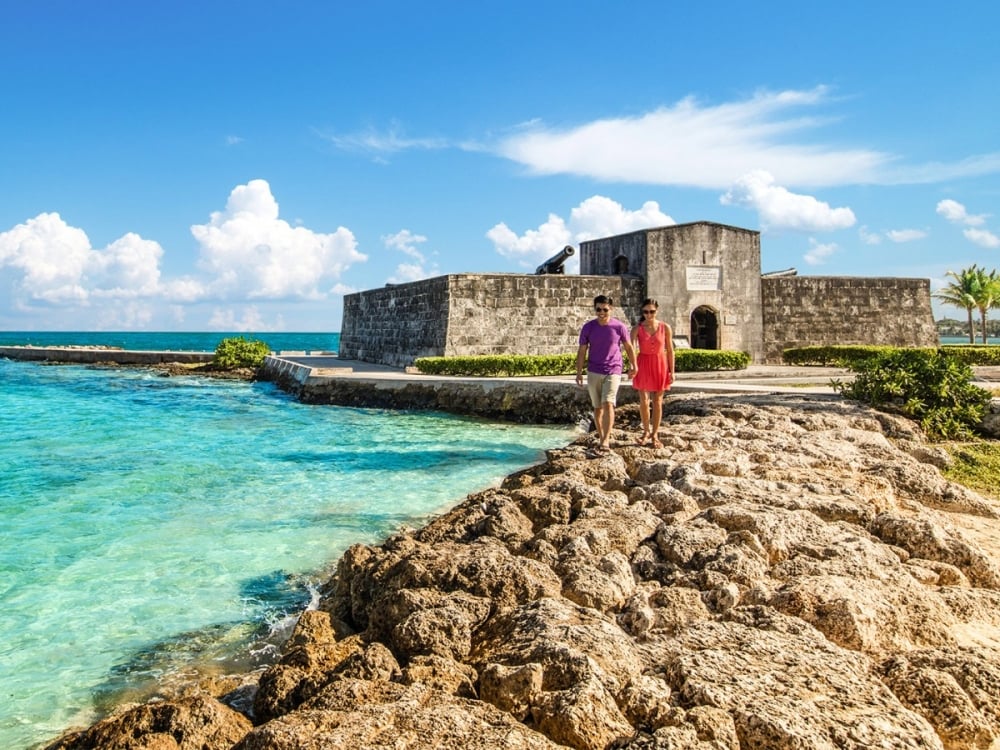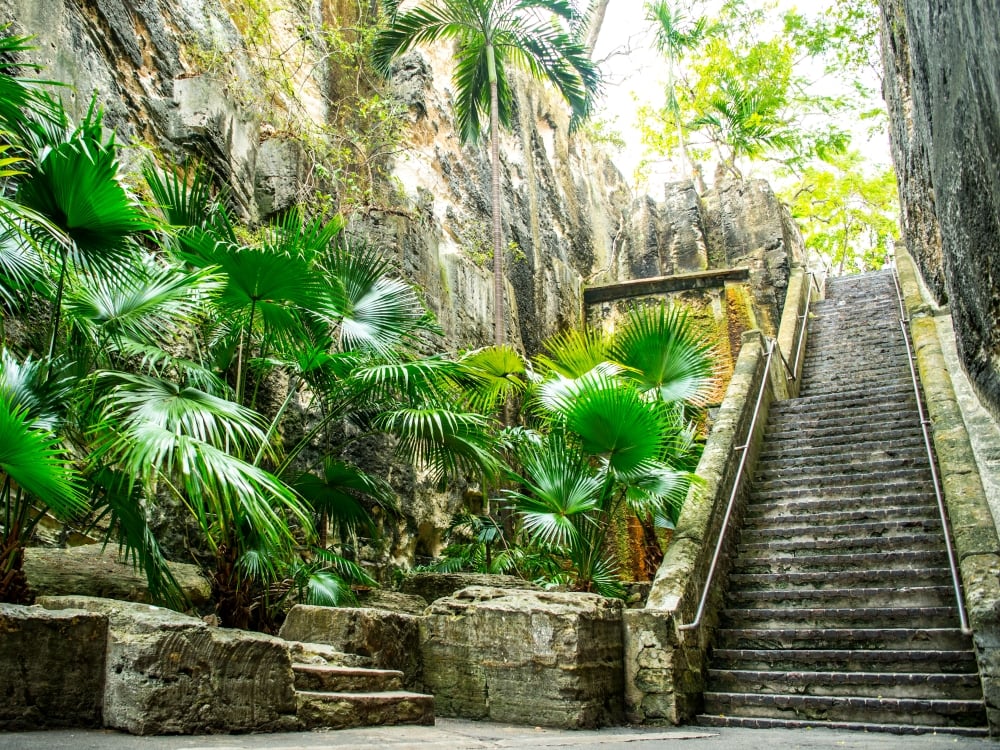 Journey Through History
Get to know The Bahamas on a deeper level. The Educulture Junkanoo Museum will introduce you to Bahamian culture through interactive exhibits featuring traditional costumes, vibrant textiles, and lively music. Learn all about Junkanoo, a festive Boxing Day and New Year's Day street parade filled with joyful singing and celebratory dancing. Tour the entire museum and discover what makes our Island so special. When you're ready to head to the next exciting destination, embark on a tour of local forts. From Fort Charlotte to Fort Montagu, set out on a voyage through seaside remnants of days gone by. No matter where you land, the entire family will enjoy adventuring through these one-of-a-kind landmarks — and it also makes for a great photo op!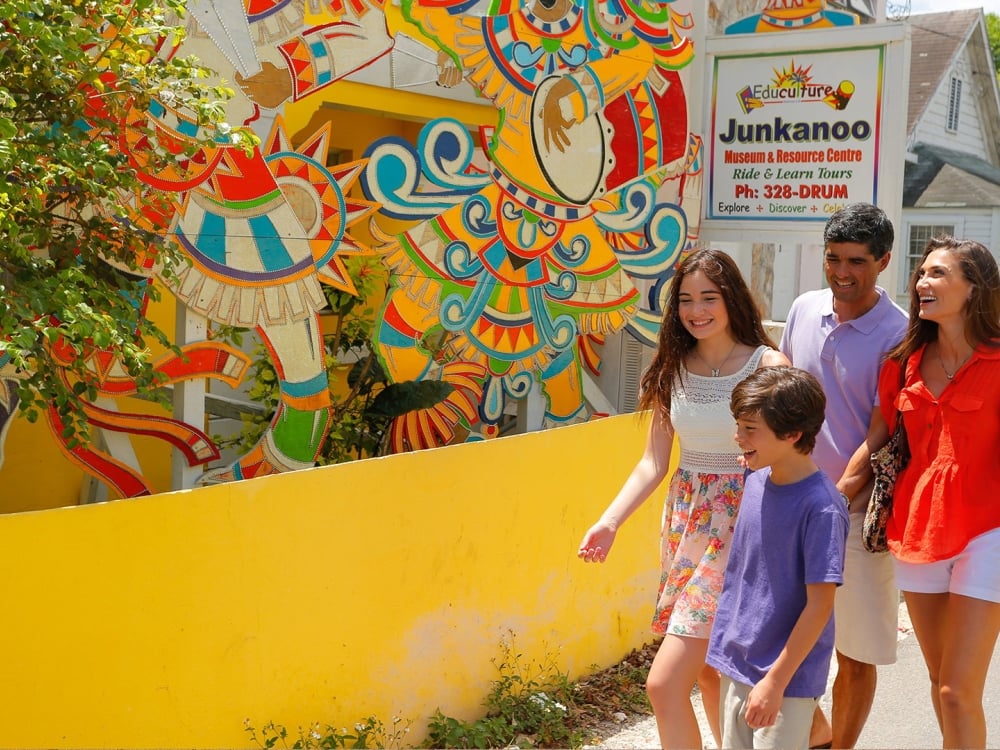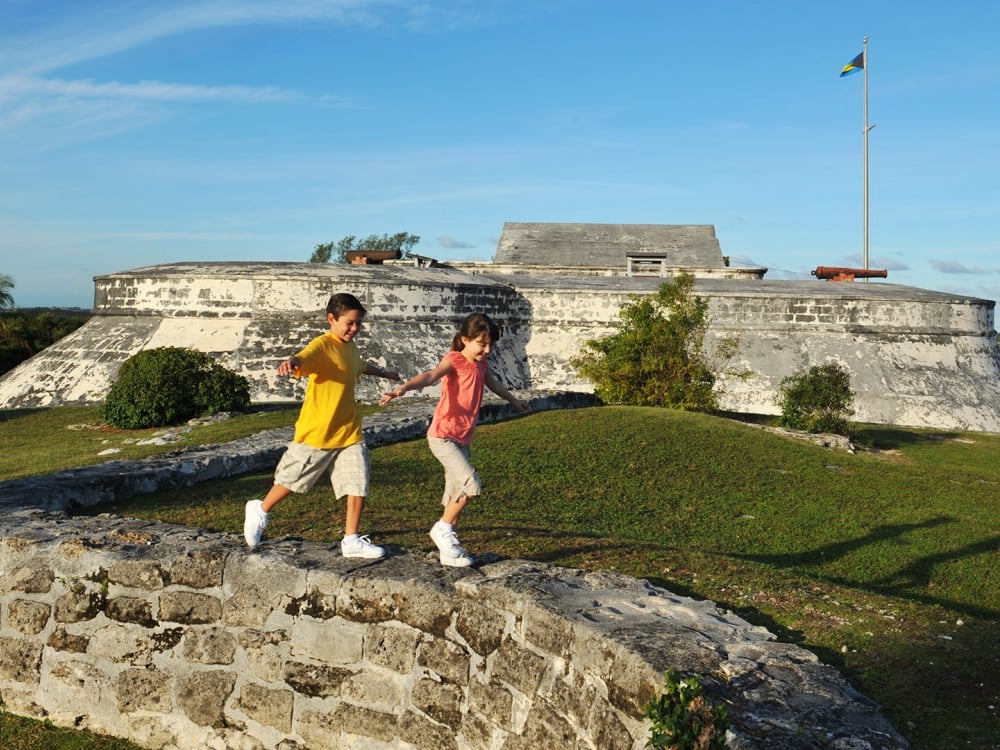 Cheers to Culinary Adventures
Conch fritters, peas 'n rice, guava duff, and plenty more — feast on authentic island cuisine with Tru Bahamian Food Tours. You and your small group will explore local delicacies in the heart of downtown Nassau as you experience six tastings with the Bites of Nassau Food Tasting & Cultural Walking Tour. Each restaurant and store offers distinct flavors and pairings created by homegrown chefs. Also from Tru Bahamian Food Tours, Savor Old Nassau Sunday Dining Stroll caps off your weekend with a delightful progressive dining experience. Sample Bahamian food and cocktails, and visit Bahama Barrels Winery, the Island's first and only winery, for artisanal chocolate and wine pairings. Looking for a hands-on experience? Graycliff Culinary Academy teaches students how to create the celebrated restaurant's signature dishes under the watchful eye of five-star Executive Chef Elijah Bowe and his team. Not to mention, you'll also get a chance to peruse their impressive wine cellar — one of the largest private collections of wine in the world.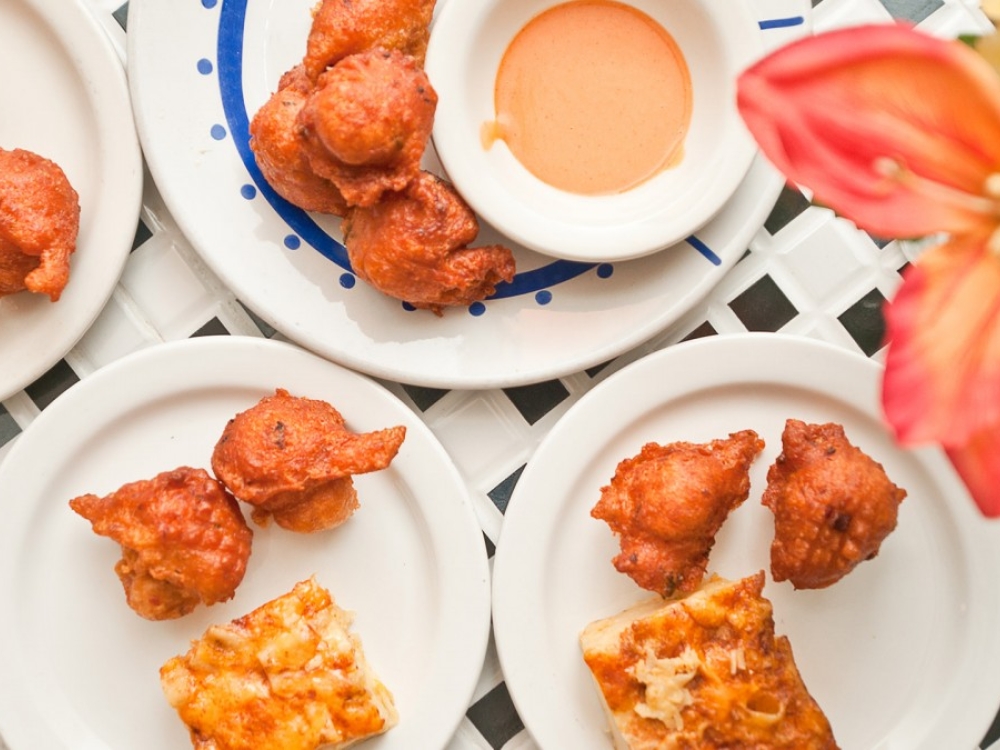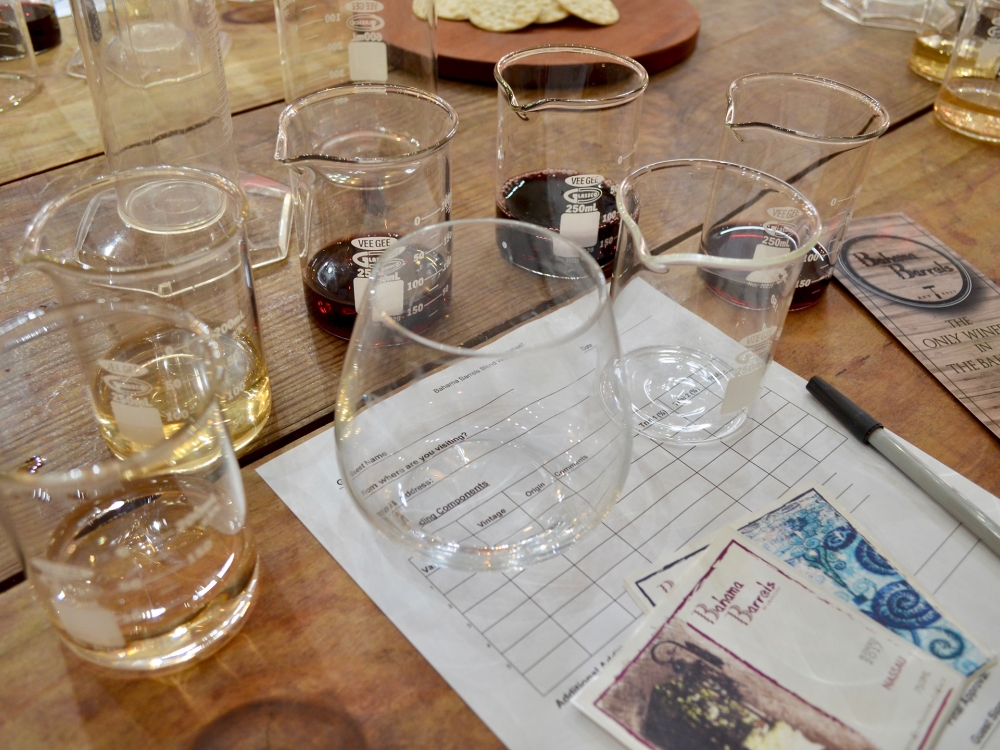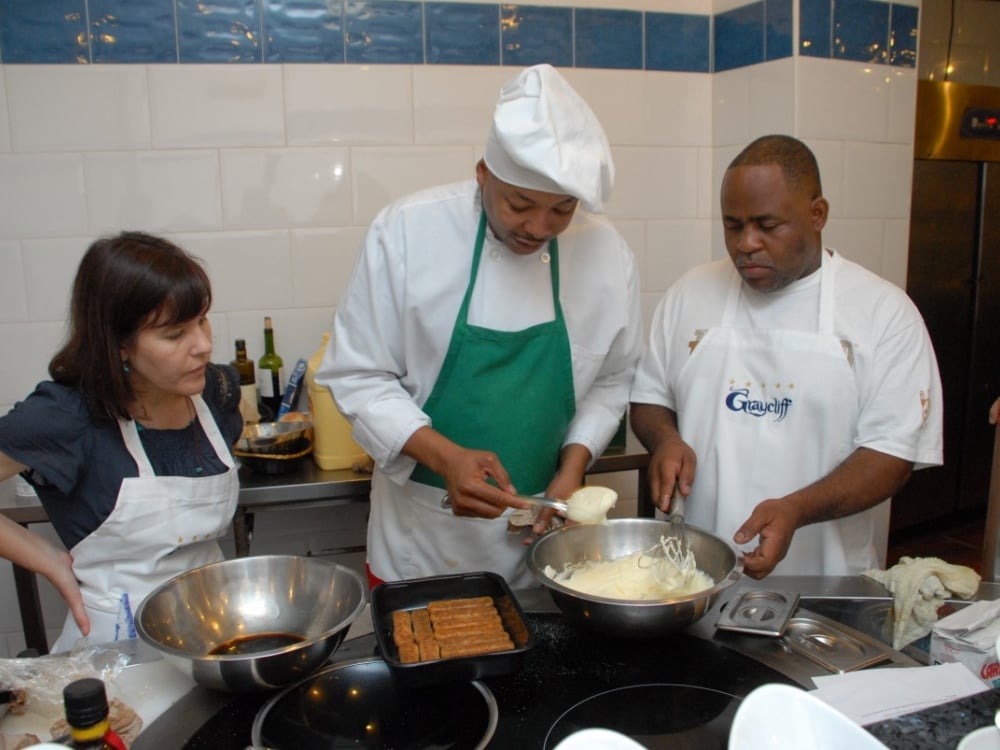 There you have it, an exciting range of one-of-a-kind tours that will help you get to know The Bahamas. All that's left is to start planning! So, get ready to go beyond the beach, create an unforgettable itinerary, and find a whole new perspective on the Island. See you in Paradise!