Sea Glass Lounge
Paradise Island
The Cove at Atlantis
For adventures after dark, the seductive Sea Glass lounge at The Cove Atlantis is the place to be. With its club-like interior, outdoor patio, gaming tables and slots and spectacular ocean views, you'll be entranced by your stunning surroundings. And with tasty appetizers and an eclectic selection of music on the menu, you'll be deliciously entertained at all hours of the day and night at Sea Glass.
The Setting
Sea Glass Lounge is located in the heart of The Cove Atlantis, perfectly situated atop Paradise Beach. This beautiful setting was designed for you to enjoy a little socializing in a low-key environment, as well as take in one of our spectacular Bahamian sunsets. And from Thursday through Sunday, table games are also opened so you can take part in the action away from the hustle and bustle of the Atlantis Casino. Come for the sunsets, stay for the scintillating fun and games to follow.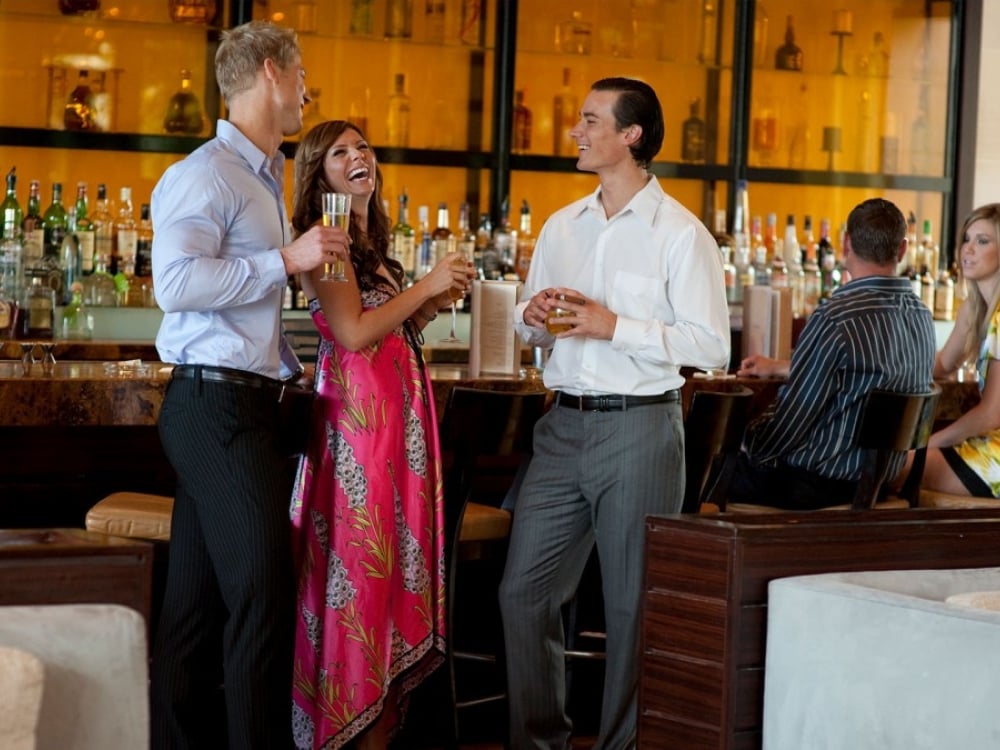 The Gaming
There's more fun and games to be had at Atlantis than just at the casino! Try your hand at lady luck at Sea Glass for Blackjack, Roulette, Mini Baccarat and the spectacular backdrop of a Bahamian sunset. With Vegas rules and experienced dealers, you'll enjoy Sea Glass's winning combination of luxury and Caribbean atmosphere. Slot machines are open daily from 11:00am to 1:30am, with tables open Thursday to Saturday, 6:00pm to 1:00am.
The Wining & Dining
From poached shrimp salad, potato gratin and braised short ribs to cheese and charcuterie platters, seared duck breast and rose-water mascarpone mousse: Sea Glass Lounge at The Cove Atlantis offers a tasty selection of appetizers sure to satisfy the most discriminating of palates. There's also a wide variety of refreshing cocktails, martinis and assorted beverages available for the choosing. Evening dining selections available from 5:00pm until 11:00pm daily.