A Bahamas-Inspired Valentine Menu for Two
Want to try something new this Valentine's Day? Why not skip the crowded restaurants, pricey menus, and heart-shaped displays this year and do something different: cook up a romantic Bahamian-inspired dinner for two at home!
Simple to prepare and full of flavor, Bahamian cuisine has just the right amount of spice to add a little kick to your Valentine's Day celebrations, and cooking a meal together can be a fun date night activity. Crank up the heat, cue up a Caribbean playlist, and get cooking.
Starter: Coconut Conch Chowder (serves 8) 
In addition to being one of the most popular types of seafood you'll find in The Bahamas, conch is also considered an aphrodisiac, so it's the perfect choice to start off your Valentine's Day dinner! For a similar taste, you can also substitute lobster, clams, or mussels in this recipe.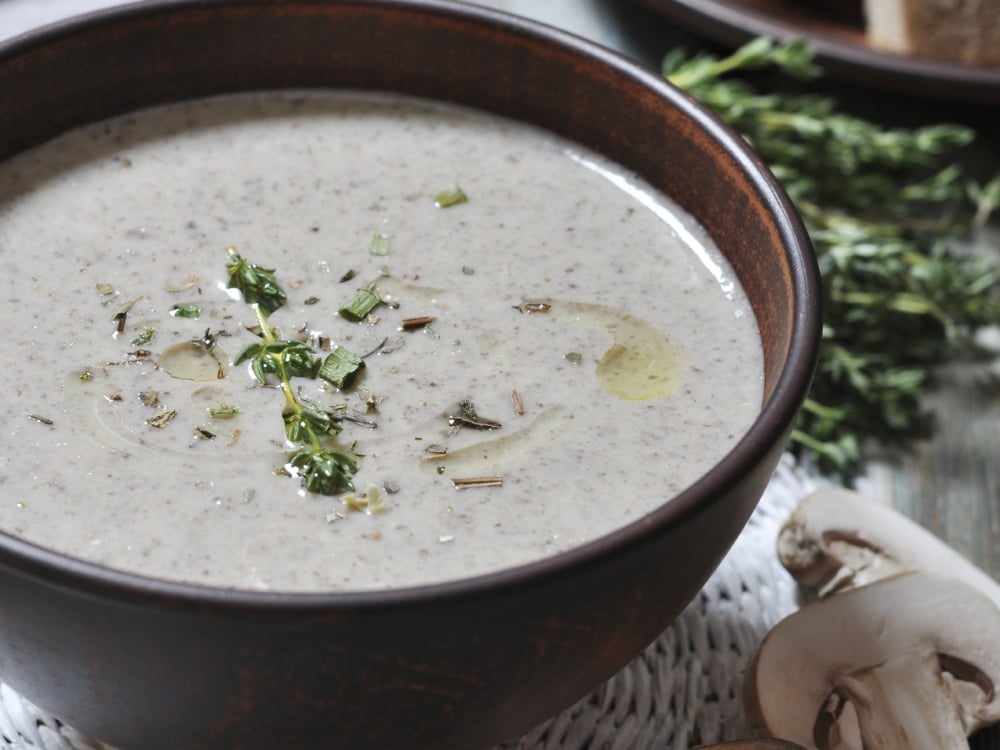 Ingredients:
1 lb conch meat
¼ cup butter
2 green onions, chopped
1 carrot, diced
1 stalk celery, diced
1 small potato, peeled and diced
1 small red pepper, chopped
½ cup corn kernels, fresh or canned
2 tablespoons flour
1 quart half-and-half or cream
1 can coconut milk
2 cups fish stock
1 ½ tablespoons ginger
Salt and pepper, to taste
1 ½ teaspoons hot sauce
Cilantro for garnish
Directions:
Place conch meat in a large pot and add enough water to cover completely. Bring to a boil and cook 15 minutes. Drain and discard water and chop cooked conch in a food processor. Melt 2 tablespoons butter in a skillet over medium heat and add vegetables. Cook, stirring frequently, for 5 minutes. In another large pot, melt the remaining butter and whisk in flour to create a roux. Add half-and-half or cream, coconut milk, and fish stock. Mix in the ginger, salt, and pepper. Stir the conch and the vegetables into the pot. Bring to a boil, then reduce heat to low and simmer 15 minutes. Add hot sauce and cook for 15 minutes more. Garnish bowls of chowder with fresh cilantro.
Main Course: Lionfish Tacos (serves 4-6)
Lionfish is an invasive species that has made its way to the waters around The Bahamas. Conservationists recommend fishing for lionfish to help manage their expansion and curb their population growth. Luckily, lionfish are also delicious! If you can't find lionfish, try Mahi Mahi or another white fish for a similar flavor.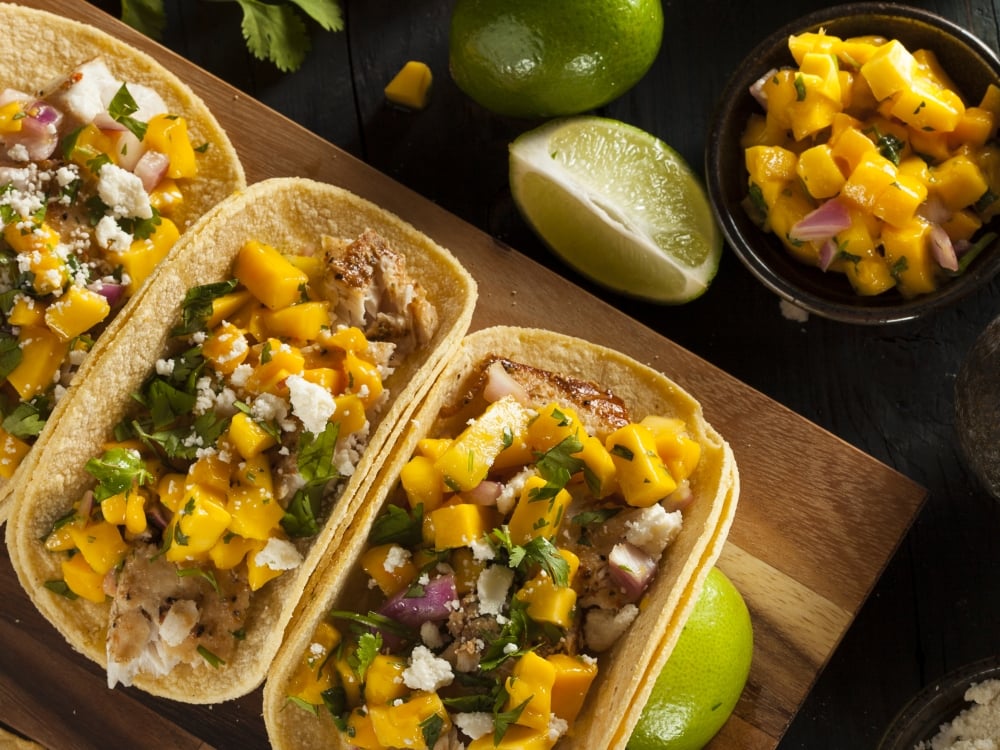 Ingredients:
For lionfish:
2 pounds lionfish (sub Mahi Mahi or another white fish if you can't find lionfish)
2 cups flour
3 eggs, lightly beaten
2 cups panko breadcrumbs
Salt and pepper
Vegetable oil, for frying
For tacos:
12 small corn or flour tortillas
Toppings of your choice: cilantro, cabbage, green onions
For chili lime sauce:
½ cup mayonnaise or plain Greek yogurt
juice of one lime
1 teaspoon chili powder
½ teaspoon garlic powder
½ teaspoon sea salt
Directions:
Slice the fish into strips. Sprinkle salt and pepper into the flour. Dredge each of the strips of fish in the flour, then the eggs, and finally the panko breadcrumbs. Heat oil in a nonstick pan over medium-high heat. When it starts to shimmer, fry the fish until the coating is a light golden brown and fish is cooked through and opaque, about five minutes. Remove from heat and drain on paper towels. Place fish strips on tortillas and add your favorite taco toppings. To make the chili lime sauce, mix lime juice, chili powder, garlic powder, and sea salt into mayo or Greek yogurt and drizzle on top of tacos.
Dessert: Coconut Cremes (serves 4) 
Skip the heart-shaped box of chocolates for a sweet and decadent treat that's truly Bahamian! Bonus: it's pink and white – perfect for sharing with someone special.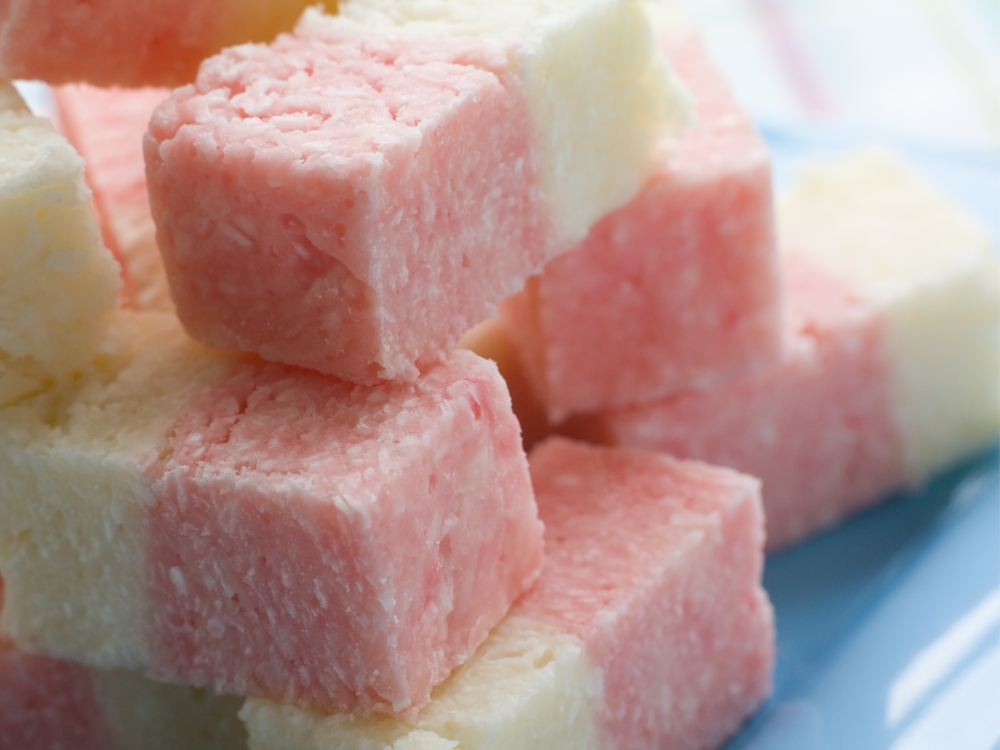 Ingredients:
1 cup water
4 cups shredded coconut
6 cups white sugar
2 tablespoons vanilla
Pink or red food coloring
Directions:
In a heavy-bottomed saucepan, bring half a cup of water to a boil, then add half of the coconut, half of the sugar, and half of the vanilla and lower the heat to medium. Continue to cook, stirring often, until the water has evaporated. Remove the pot from heat and continue to stir with a wooden spoon until the mixture has hardened slightly and will hold together. Press the mixture into a greased baking dish. Repeat the process with the remainder of the ingredients, and this time, add a few drops of food coloring when you're stirring the mixture. Press the pink layer over the first layer in the pan. Chill to set, then cut into bite-size squares.
Cocktail: Bahama Mama (serves 2) 
The signature drink of The Bahamas has a rosy red color that's perfect for Valentine's Day, and its tropical-inspired flavors will have you dreaming of a romantic day on the beach.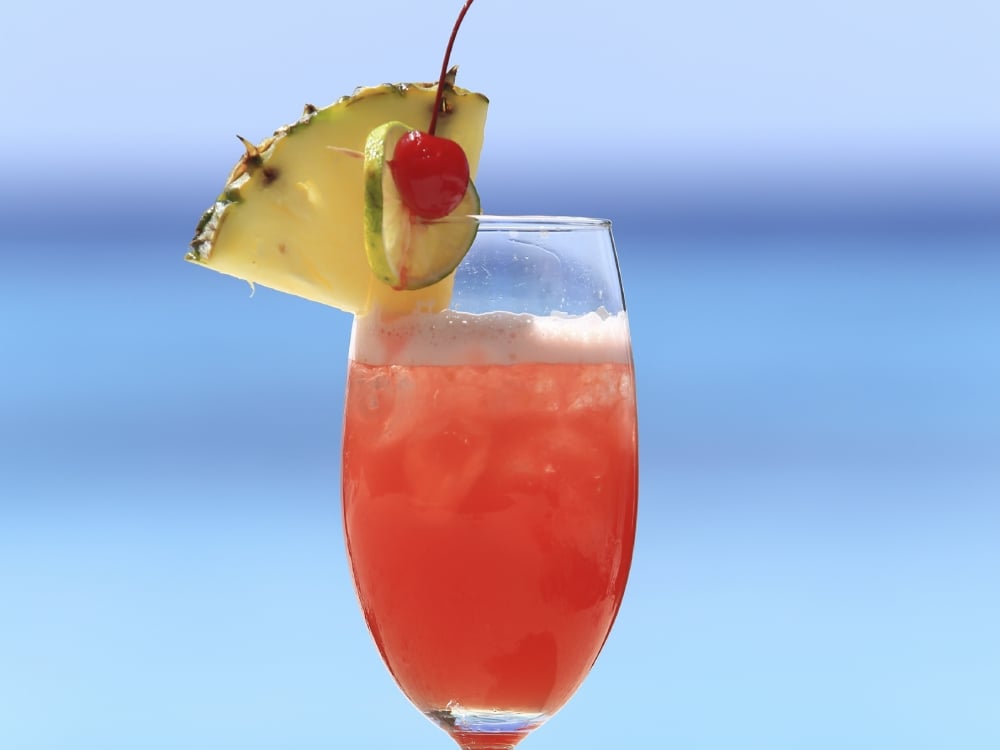 Ingredients:
1 oz rum
1 oz coconut rum
1 oz grenadine syrup
2 oz orange juice
2 oz pineapple juice
Cherries for garnish
Directions:
Pour all liquid ingredients into a cocktail shaker filled with ice. Shake well. Strain into a glass over ice and garnish with a cherry.
Want even more Bahamian flavor? Fill out the form below to download our free cookbook, Bahamas Bites, and learn to prepare Bahamian dishes, drinks, and desserts.