A History of Rum in The Bahamas
If there's one beverage that's associated with The Bahamas, it's rum! After all, most of the world's rum is produced in the Caribbean and Latin America, and The Bahamas is no exception. In fact, many of the colorful stories that make up our country's history are associated with rum. Let's take a look at the history of rum in The Bahamas and how you can discover Bahamian rum for yourself.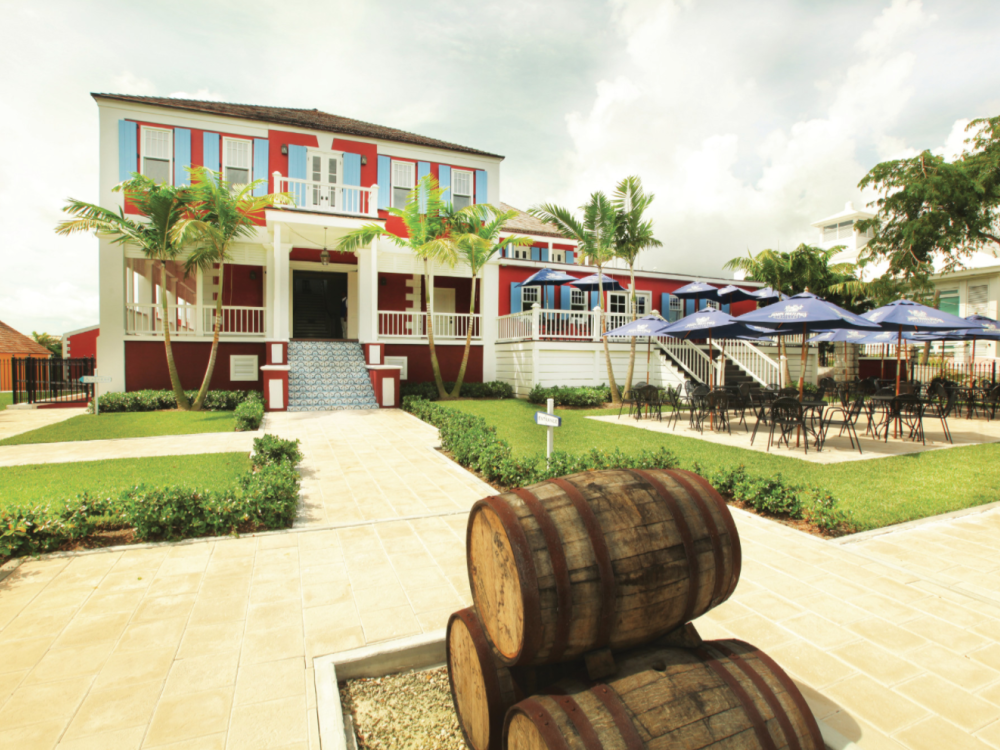 The Origins of Rum
In the Caribbean, the first rum distillation took place in the 1600s when it was discovered that molasses, which was a by-product of refined sugar cane, could be fermented into alcohol. As distillation techniques improved, the alcohol produced had fewer impurities and the quality of the rum became much better. Sailors and ships' crews introduced the drink to colonial America, and while distilleries were set up in the U.S., rum was also exported from Caribbean islands such as The Bahamas into the United States.
The Golden Age of Grog
In the late 1600s and early 1700s, known as "The Golden Age of Piracy", The Bahamas was a hotbed of pirate activity. The pirate's drink of choice was a mixture of rum and water. During long ocean voyages, fresh drinking water tended to spoil quickly in its casks and grow algae and slime, so the rum was added as a preservative.
Over time, pirates developed more sophisticated tastes and became more creative with their beverages. They began adding lemon juice to their watered-down rum with the belief that it would prevent scurvy (it didn't), and they started to add sugar for taste. Eventually, this drink became known as "grog", a word believed to have originated from the nickname of Admiral Vernon, a British admiral who was called "Old Grog" because he wore a cloak made from grognam fabric. 
Profit from Prohibition
Between 1920 and 1933, Prohibition was in effect in the United States – and the people of The Bahamas were making lots of money! Since The Bahamas is just a short boat ride from Florida, it was easy – and financially tempting – to smuggle rum into the U.S. Many Bahamian "rum runners" made huge profits selling Caribbean rum in Florida, where it was then distributed to speakeasies and lounges throughout the country. A rum-running ship captain could earn several hundred thousand dollars a year, as opposed to a salary of $6,000 annually for the Commandant of the Coast Guard and wages of just $30 per week for ordinary seamen.
The rum wasn't always the best quality, however. It was common for rum-runners to water down rum in order to stretch their profits, or to re-label mediocre spirits as premium brands. The most successful rum-runners were the ones who didn't water down or mislabel their products, such as Captain Bill McCoy, for whom the phrase "the real McCoy" is still used today to describe an item of high quality.
John Watling's Estate
In 2013, the historic Buena Vista Estate in Nassau was officially opened as the home of John Watling's Distillery. Named for a 17th-century pirate who landed on San Salvador Island and re-named it after himself, the distillery crafts rums from hand-cut, freshly-pressed sugar cane molasses. The Bahamas doesn't have a sugar cane industry of its own, so John Watling's Master Blender uses distillates carefully selected from two Caribbean suppliers. The rest of the distillation happens onsite using a tried-and-true process perfected over 150 years.
Today, visitors can learn more about the history of rum in The Bahamas during a tour of John Watling's Distillery. See how their rums are made and sample a few of the products on site!
Luna Rum Distillery
A recent addition to the Bahamian rum world, Luna Rum Distillery began by producing rum cakes. From here, it was a natural leap to begin fermenting, distilling, flavoring, and bottling rum—and in February of 2020, that's what they started doing. As you can certainly imagine, this was an interesting time to start a new venture! Luna Rum Distillery is now crafting some of the finest rum The Bahamas has to offer. 
You can visit the distillery every day for a free tour, complete with complimentary tastings.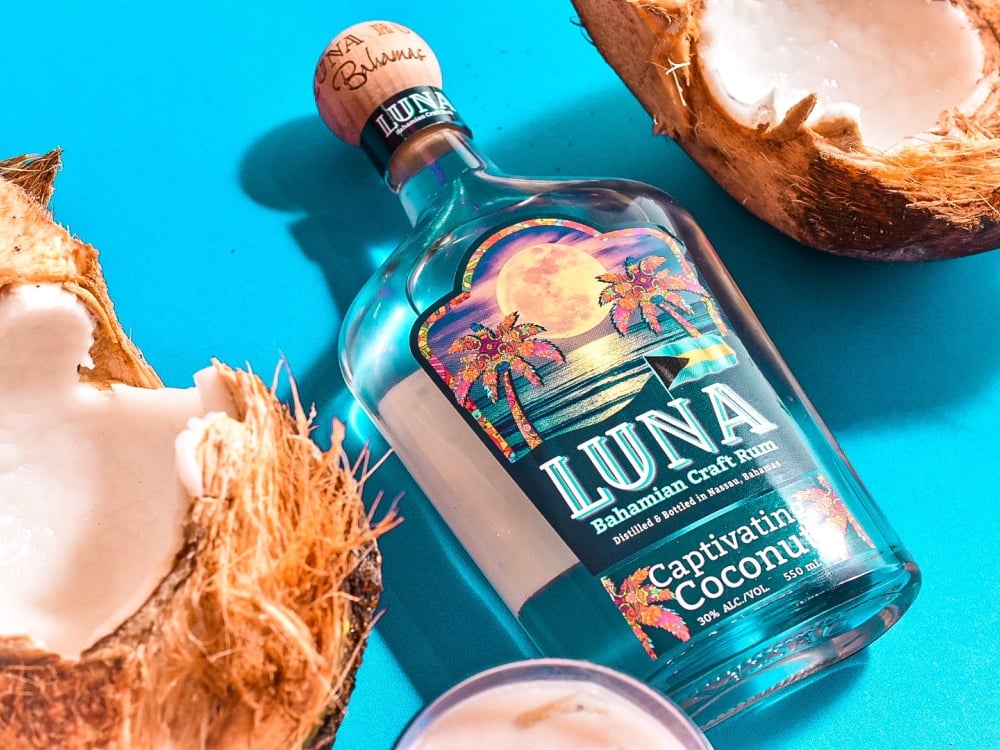 Rum Recipes to Try at Home
Of course, there's no place to enjoy a refreshing rum beverage quite like beachside in The Bahamas, but if you're landlocked, you can still craft a delicious Caribbean cocktail at home! If you prefer dark rum, try the Bahama Breeze. With flavors of coconut and banana, it's truly a tropical treat.
In the mood for something a little more substantial? Why not whip up a Bahamian rum cake? Made with light or dark rum, it makes a decadent dessert with a scoop of ice cream on top, and it's also a great snack to pair with coffee or tea.
Light, dark, or spiced – how do you like your rum? One thing is for sure: there's no place like The Bahamas to sip on a rum cocktail. Check out our current travel deals and start planning your next getaway to Paradise today!