Itinerary:
A Pirate's Life in Nassau Paradise Island
Once upon a time, The Islands Of The Bahamas were a popular spot for pirates, including some of the most infamous buccaneers in the history books. Today, you can walk in their footsteps in Nassau Paradise Island! Get in touch with your swashbuckling side with our two-day pirate itinerary. Climb aboard a replica pirate ship, spend time exploring pirate hangouts of the past, and fuel up with food and drink fit for Blackbeard and his crew. Get ready to live the pirate's life in Nassau Paradise Island!  
Day One – Brush up on your pirate knowledge
Who were these pirates and where did they come from? How did they spend their time in Nassau Paradise Island? If you've got questions about pirates, you've come to the right place. Spend the first day of your pirate adventure learning all about the Golden Age of Piracy in The Bahamas.
Your first stop is the Pirates of Nassau Museum (King and George Street; open Monday-Saturday 8:30 a.m.-5:30 p.m. and Sundays 9 a.m.-2 p.m.) This interactive, family-friendly museum is a perfect starting point for diving into Nassau's pirate past. Board the replica pirate ship Revenge and prepare for an informative and fun history lesson. Learn about infamous pirates like Blackbeard, Woods Rogers, Anne Bonny, and Mary Read. See real pirate artifacts and shop for your own treasures in the gift shop.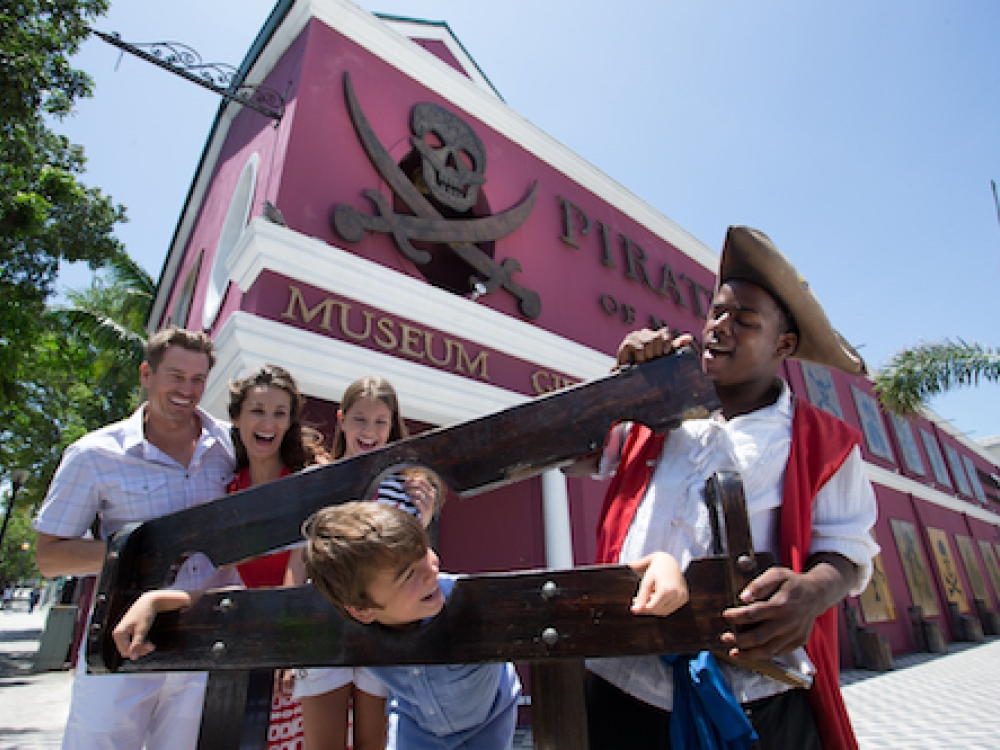 Grab a light lunch downtown before embarking on an afternoon Rum-Runner's Passage tour. This guided jaunt around downtown Nassau combines Bahamian food and drink with a fun, interactive history lesson. Learn about the thrilling rum-running era in The Bahamas as you visit Hillside House, Graycliff Chocolatier, and John Watling's Distillery.
Day Two – Live the pirate's life
Now that you understand the history of pirates in The Bahamas and are familiar with some of the more famous characters who once plundered the shores of Nassau Paradise Island, it's time to live like a pirate for a day – in all the best possible ways, of course!
Spend your morning touring the forts of Nassau. Built during the 1700s, Nassau's three forts were used for a variety of purposes, including watching for and defending against pirates. In particular, Fort Fincastle–built in 1793–was intended to protect the city from approaching pirates, but its cannons were never fired! Today, visitors can explore the three forts independently or take in a family-friendly tour.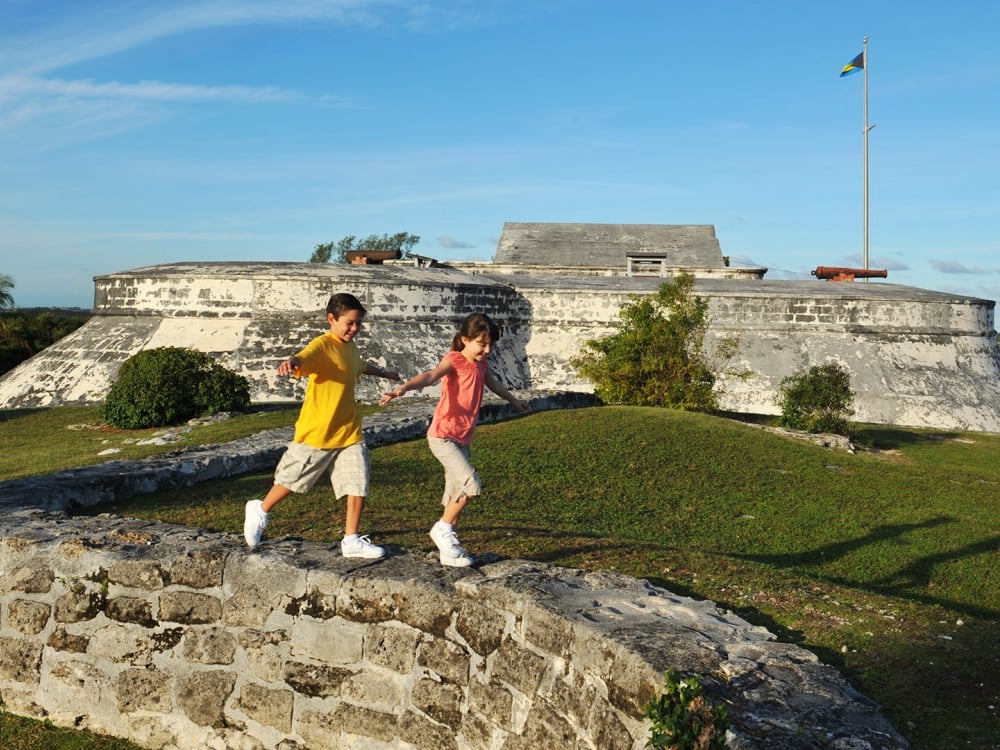 Once you've visited the forts, head to Graycliff for lunch and a peek into the glamorous side of a pirate's life. Dating back to the 18th century, Graycliff is rumored to have been built by Captain John Howard Graysmith, a prosperous pirate who decided to make the elegant mansion his home. By the mid-1800s, Graycliff had become Nassau's first inn, and it went on to have a very colorful and impressive roster of guests. Choose from a casual lunch at Giotto Pizzeria or Humidor Churrascaria, or dine in style at Graycliff Restaurant and sample wines from the hotel's legendary wine collection. Don't forget to check out the Graycliff Heritage Museum for a peek at some pirate-era artifacts.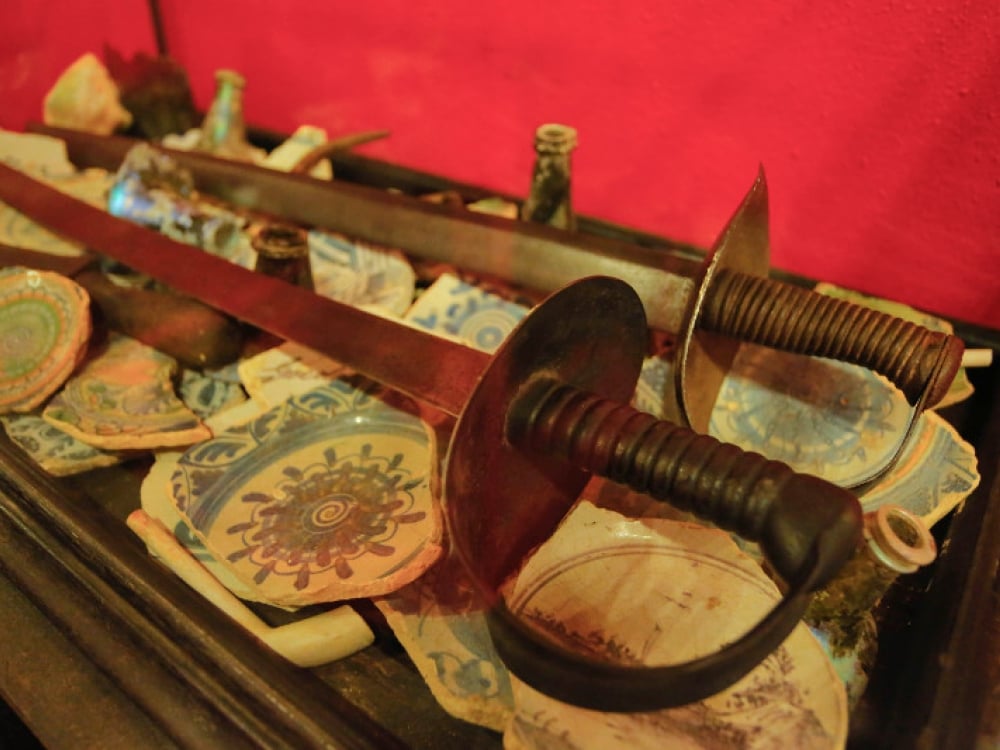 In the evening, wrap up your pirate adventure with a pint at Pirate Republic Brewery, located at Marina Village, Paradise Island. The only craft brewery in The Bahamas, Pirate Republic brews thirst-quenchers with fun names like Black Beer'd Stout, Island Pirate Ale IPA, and The Gold & Haze of Piracy. Pair your pint with Caribbean-inspired light fare, such as jerk chicken and ahi tuna. Take a stroll through the shops of Marina Village – you may not find any pirates here, but there are plenty of treasures to discover! You can also visit the brewery's flagship location on Woodes Rogers Walk in Nassau.
Want even more pirate info?
Read about the arrival of Henry Avery.
See how Nassau became a pirate republic.
Discover the end of the Golden Age of Piracy.
Explore today's pirate attractions in The Bahamas.