Bahamas-Inspired Holiday Recipes
Tis' the season to be jolly! Christmas time has come again, and the streets of Nassau are bustling with excitement. And who are we to not participate in the festivities of this joyous season? Therefore, we can't think of a better way to embrace the joy of Christmas than to be filled with Christmas spirits!  If there is one thing that Bahamians are adept at, it's cooking! So read along and bring a bit of Paradise home with you this holiday season.
Mama Bake That Rum Cake, Christmas Coming!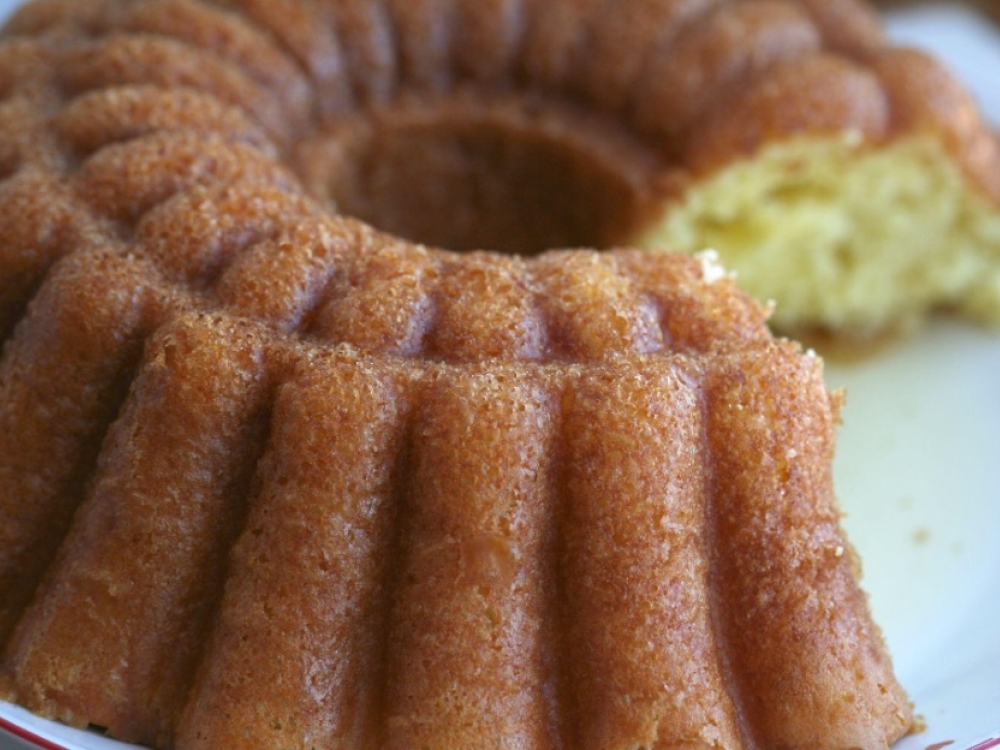 Here's the deal with this gooey, boozy goodness: if the fragrant aroma of rum does not fill your nostrils even before you take your first bite, you have not added enough alcohol. Secondly, if this cake doesn't make you feel warm, burn your chest a bit, and have you shimmying just after you swallow, you have not added enough rum to it. Rum cake is a must-have during the holidays, so we recommend using John Watling's pale rum when you decide to try this recipe. If you do not have access to this brand, any overproof white rum will suffice.
DUFF, Guava Duff!
If there is any dessert synonymous with The Bahamas, it's guava duff.  In fact, guava duff is the national dessert of The Bahamas.  If you have not had a slice before, let's be honest, you are missing out. This delectable, scrumptious, melt-in-your-mouth deliciousness is bursting with flavor. It is a must-have during the holiday season (or any season, in fact)!  One bite will have your taste buds in a tizzy! But don't take our word for it. Give it a try yourselves.
Guava Duff Recipe
Ingredients:
Dough
2 cups. Flour
½ cup. Sugar
½ cup. Melted Butter.
1 cup. Milk
2 tbsp. Baking powder
½ tsp. Salt
1 egg
Filling:
1 can. Guava, finely sliced
¼ cup. Brown Sugar
1 tbsp. Butter
½ tsp. Nutmeg
½ tbsp. Cinnamon
3 tbsp. Brandy
Sauce:
1 lb. Butter
½ cup. Sugar
(2) 8oz. Sweetened Condensed Milk
1 cup. Guava, finely sliced
¼ cup. Brandy (substitute vanilla extract for brandy)
Directions:
For the filling: On medium heat, in a small saucepan, add butter, guavas, sugar, cinnamon, nutmeg, and brandy. Let simmer until the guava filling has reduced. Once reduced, remove from heat and transfer to a bowl to cool.
For the dough: In a separate bowl, add egg, melted butter, sugar, and whisk together to a creamy consistency. Add flour, baking powder, and salt to the mixture. Stir ingredients together lightly. Slowly, pour the milk in parts as you want the mixture to form a dough. The dough should be firm and moist. (note: adding too much milk can cause the mix to become a batter.) On a floured surface, knead the dough, be careful not to overwork the dough as you want the dough to be soft and fluffy to touch. Separate the dough into halves and let rest for 10 minutes.
Roll the dough with a rolling pin to a rectangular shape on a lightly floured surface. Add some guava filling to the dough and spread it out evenly. Proceed to roll the dough two to three times and add more filling. Once you have finished rolling the guava and dough, tuck and secure the edges. Wrap securely in heavy-duty aluminum foil.
Place the rolled dough in a double boiler for 1 hour.
For the sauce: combine butter, sugar, condensed milk, guava, and brandy together and whisk until smooth and fluffy.
From The Bahamas to Your Home Bar
During your time in Nassau Paradise Island, you probably enjoyed creatively crafted tropical drinks. Now you are yearning to have that taste on your tongue again. Well, look no further! We have the perfect holiday beverages that will take you from home for the holidays to sun, sand, and sea in no time. You can either recreate one or all of our five must-try cocktails or excite your palate with one of our festive cocktails. We will just add here, one glass, and you're sure to be hearing the sweet sounds of junkanoo playing in your ears or ocean waves lapping on the shore.
Candy Cane Martini
2 oz. Vodka
1 oz. White Creme de Menthe
½. oz. Chambord
¼ oz. Simple Syrup
Directions:
Combine all ingredients in a cocktail shaker. Shake vigorously 15 - 20 times and strain into a
chilled martini glass. Garnish with a candy cane.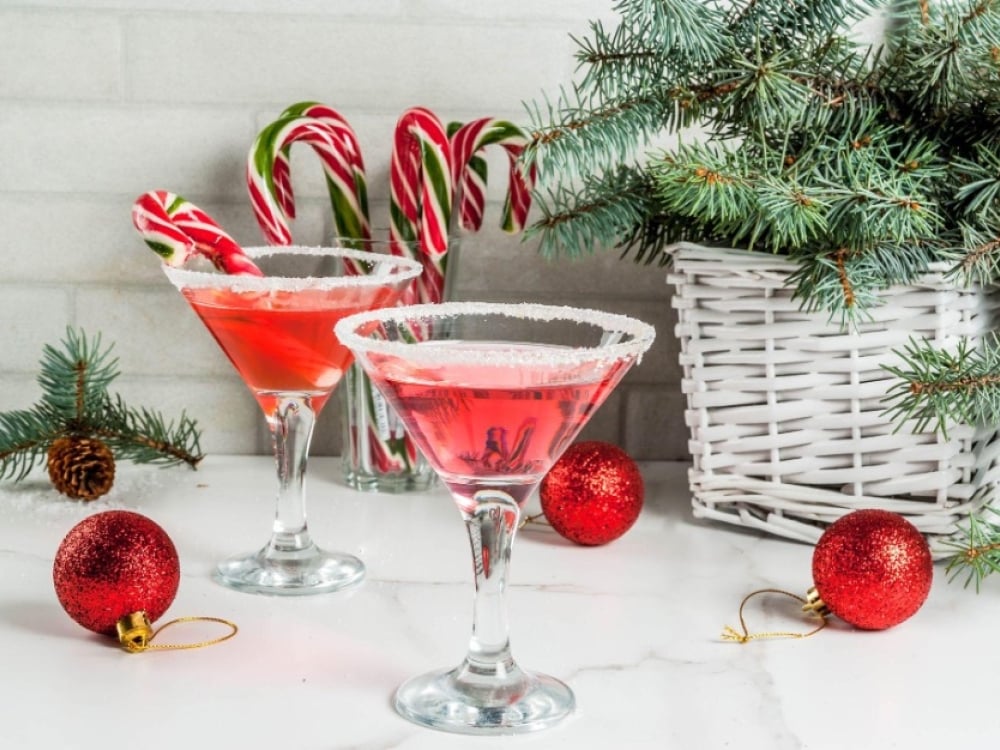 Chris-Tini
2oz. Berry Vodka
2 oz. Cranberry Juice
1 oz. Rosemary Syrup (5oz. Water, 2 tbsp. Sugar and a sprig of rosemary, reduced)
¾ oz. Lemon Juice
Directions:
Combine all ingredients into a cocktail shaker.  Shake vigorously 15 - 20 times and strain into a chilled martini glass.  Garnish with a sprig of rosemary and fresh cranberries.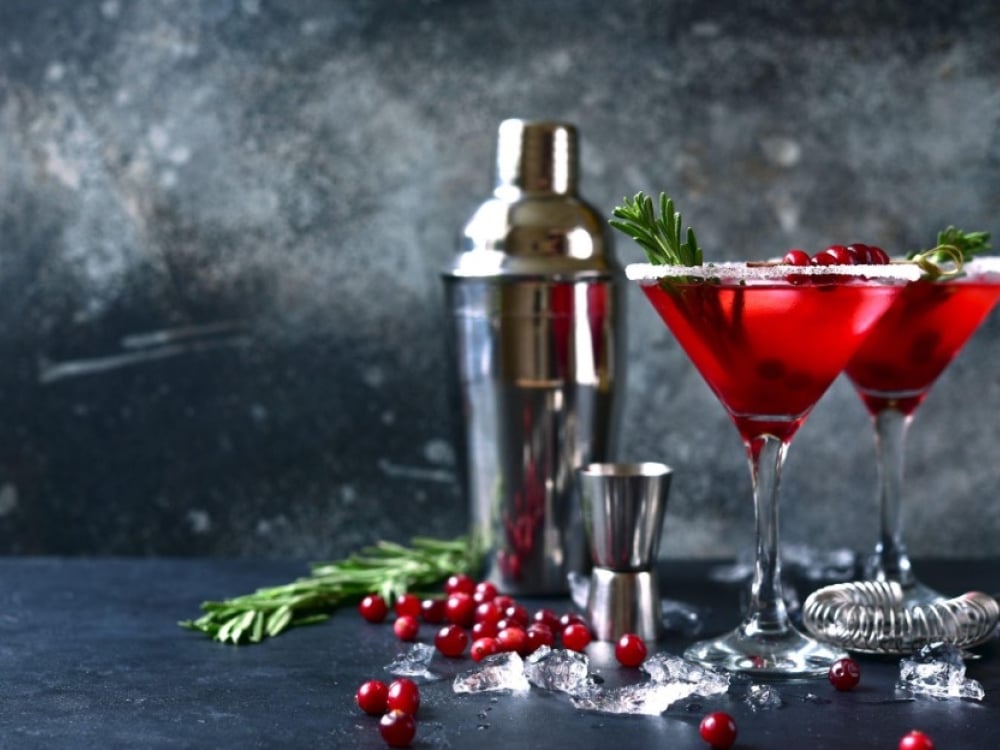 Mrs. Claus
2 oz. Strawberry Irish Cream
1 oz. Vanilla Vodka
1 ½  oz. Milk (optional)
Directions:
Pour strawberry Baileys into a rocks glass with ice.  Then, add the milk, followed by the vodka. Garnish with crushed candy canes.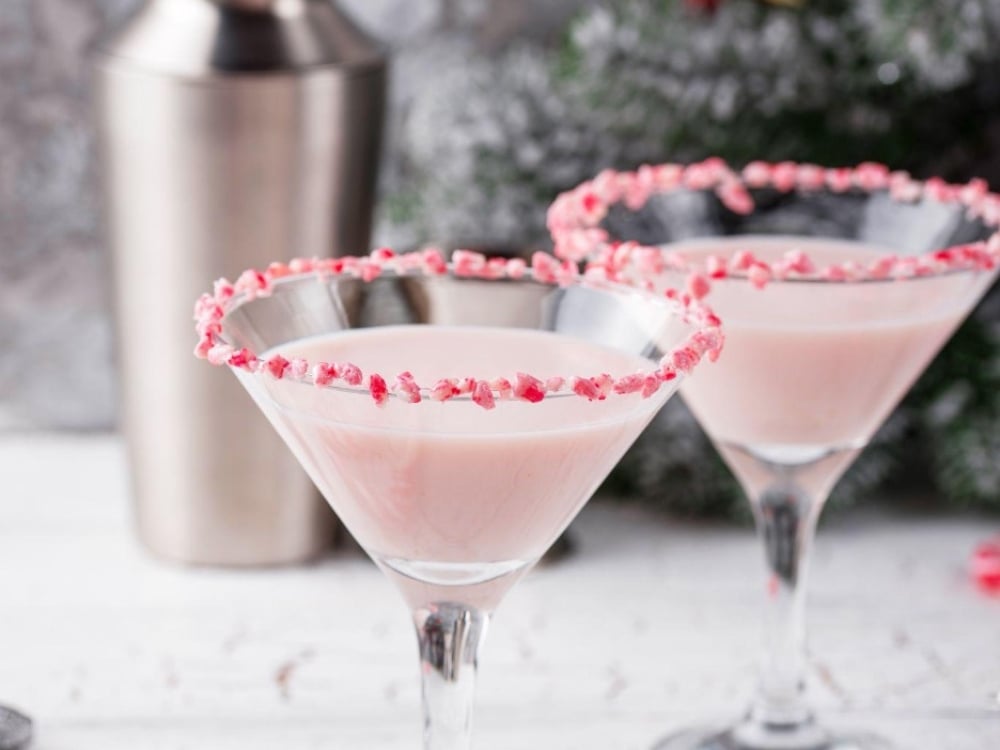 Spend Your Holidays in Nassau Paradise Island, Where It's Always Summer!
Ditch the cold and head south to Nassau Paradise Island for the winter.  We can give you 6 reasons to celebrate the holidays with us.
Check out our travel deals and start planning your escape to Paradise today!