Bucket List Experiences for Families
Nassau Paradise Island is the perfect place to spend quality time with the ones that mean the most to you. With endless fun-in-the-sun experiences for all ages, unique island adventures, and a wide selection of family-friendly accommodations that suit your style, you'll quickly discover that family vacations are Better in The Bahamas. Create lifelong memories when you scratch these family-friendly experiences off your bucket list on your next tropical getaway to Paradise.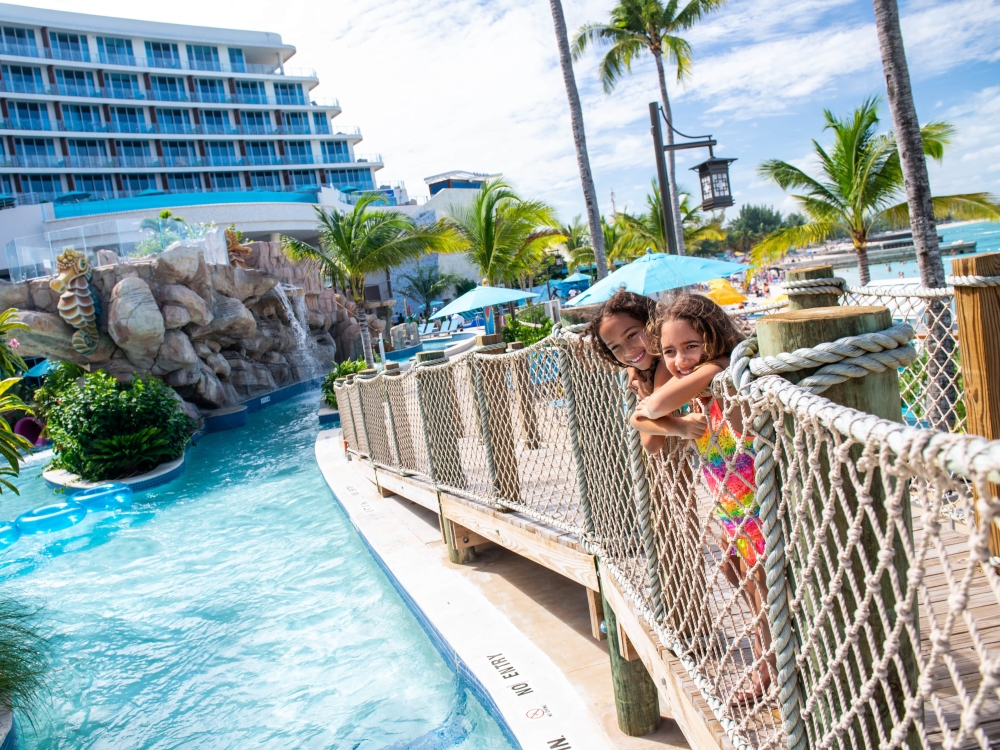 Make a Splash at the Caribbean's Biggest Waterpark
 Spend your day slipping, sliding, and swimming through the Caribbean's biggest water-themed attraction at Aquaventure at Atlantis, a 141-acre waterscape home to dozens of pools, rivers, and slides. Get your adrenaline pumping on the Power Tower, a 120-foot tower with four electrifying slides. Or, experience the Mayan Temple's five, five-story slides, including The Leap of Faith, a high-speed ride with a vertical drop of nearly 60 feet that goes through a transparent acrylic tunnel submerged in a shark-filled lagoon.
Live the Pirate Life
Ahoy, me hearties! Get in touch with your swashbuckling side and spend your day as a pirate at the Pirates of Nassau Museum on your next island getaway. The Bahamas was once a popular spot for pirates, with some of the most infamous buccaneers in history once exploring our waters. At the museum, you'll learn about the golden age of piracy in the Caribbean and even board a replica pirate ship.
Visit Baha Mar's Interactive Ecological Exhibit
Discover The Sanctuary at Baha Mar and their ongoing efforts to protect and preserve the beloved Bahamian ecosystem. They offer guided tours where you will observe and learn about the natural behaviors of the island's marine life as their dedicated animal professionals feed nurse sharks, stingrays, green sea turtles, and Caribbean fish.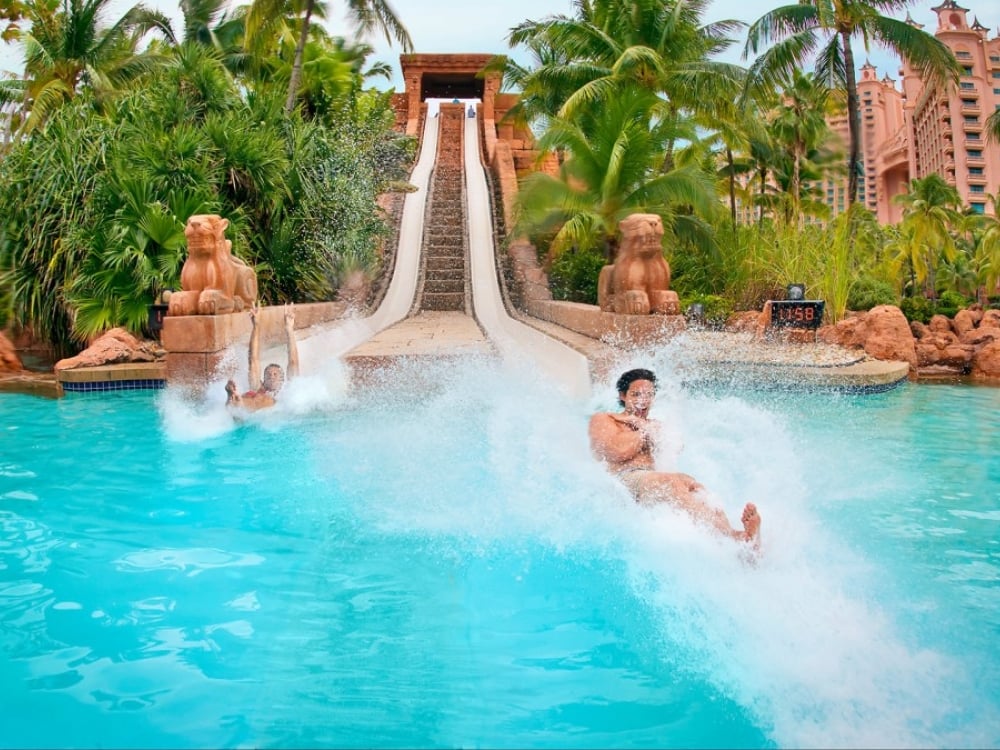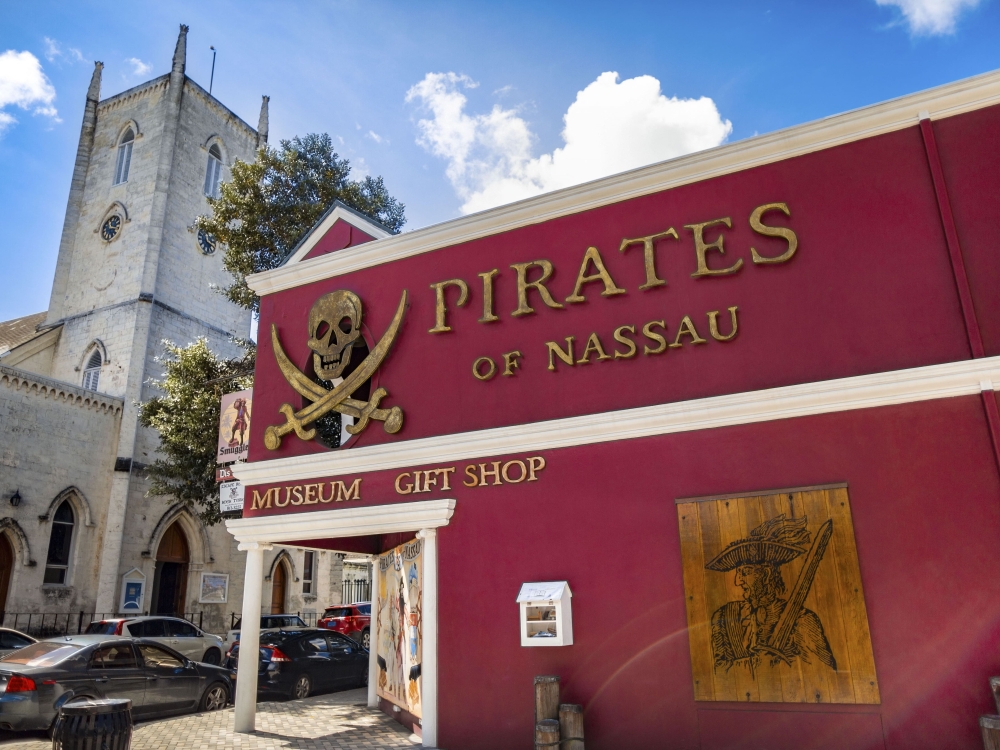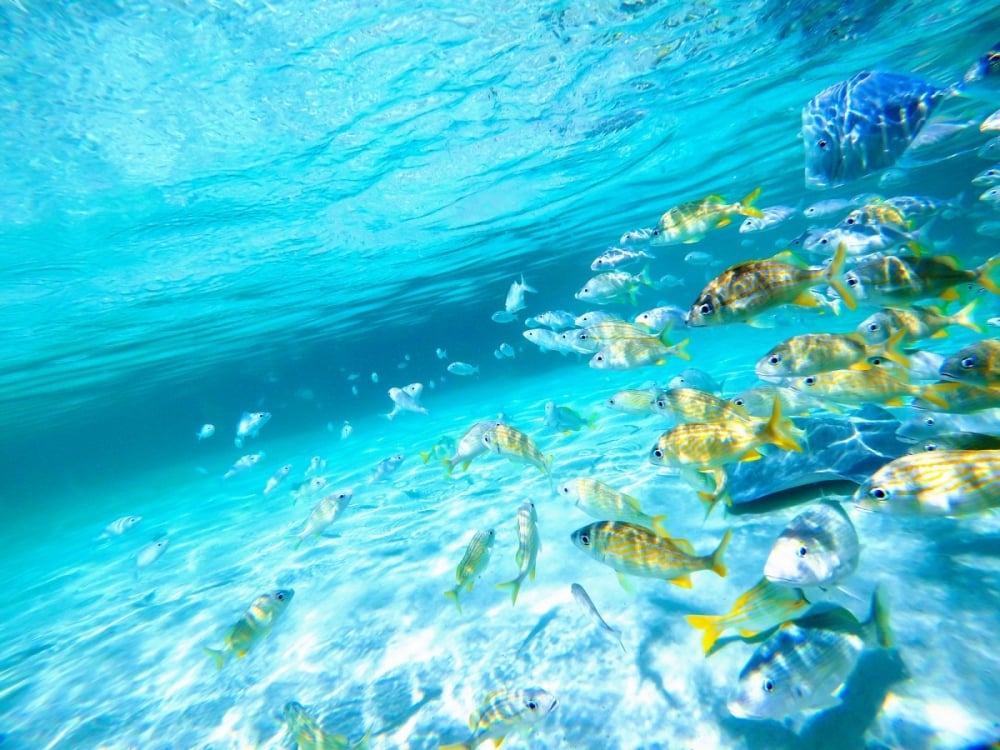 Explore Pig Island
Set sail with Exuma Escapes to Big Major Cay (also known as Pig Island), a remote island that is uninhabited by humans and is home to a variety of exotic wildlife. Experience the farthest offshore excursion to operate out of Nassau to take in the beauty of The Bahamas and observe local species including iguanas, pigs and sharks.
Discover our Underwater World 
It wouldn't be a family trip to The Bahamas without a snorkeling adventure. See why Nassau's waters offer some of the best snorkeling in the world on an excursion with Stuart Cove's Dive Bahamas. Explore Nassau's crystal clear waters that are teeming with colorful coral reefs and vibrant fish, and snorkel among a Vulcan bomber plane and a sunken 90-foot cargo ship called Tears of Allah, which were used as props in scuba scenes in the James Bond films Thunderball and Never Say Never Again.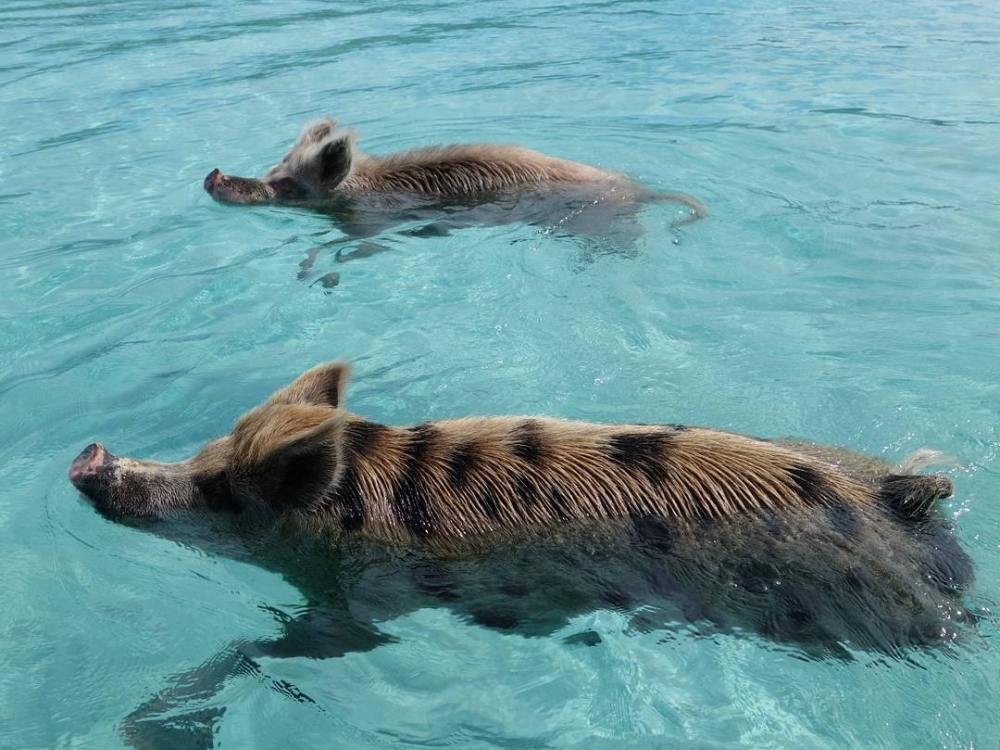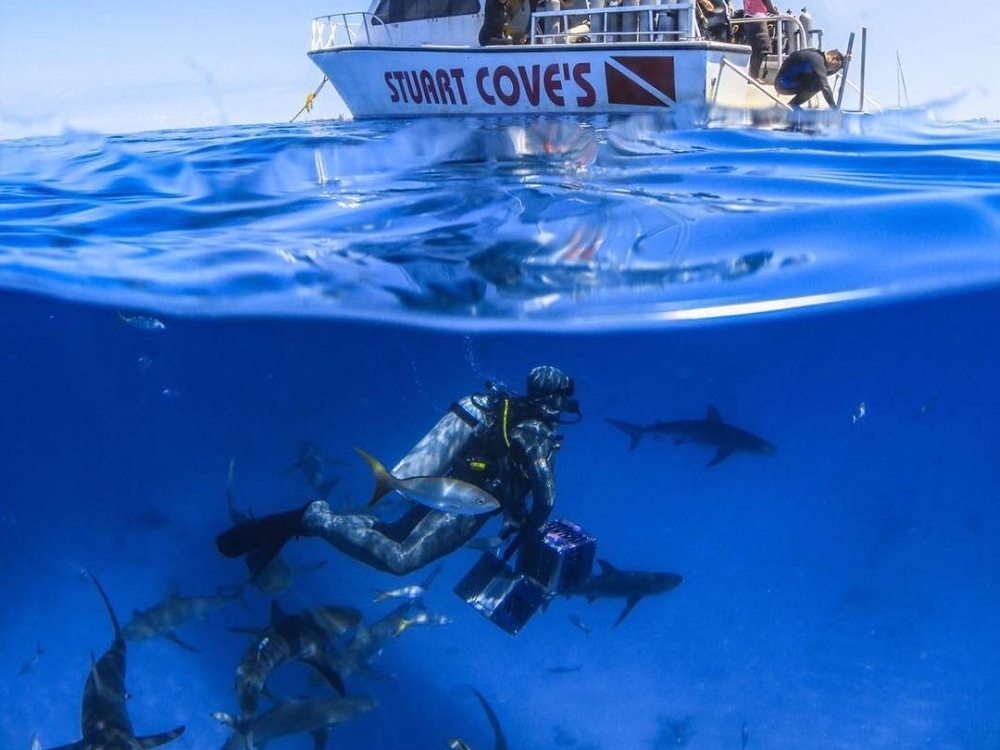 Make a Sandcastle with Nassau's Whitesand
Whether you're a kid or a kid at heart, it's fun to spend the day on the beach, creating a masterpiece in the sand. Take in the salty air and sunshine as you build your sandcastle, and be sure to dig a moat to keep the pirates away from your castle. Looking for some sandcastle-making tips? Check out our guide for building the perfect sandcastle.
Adventure through Nassau's Largest Fort
Nassau Paradise Island is home to three historic forts, including Fort Charlotte, the island's largest fort. Located just a short walk west of downtown Nassau, this impressive fort was built in 1789 by Lord Dunmore and was named in honor of the wife of King George III. It features a water-less moat, drawbridge, ramparts, and dungeons, as well as stunning views of Nassau Harbor. Family-friendly tours are available throughout the day.
Explore the Beauty of The Bahamas on a Horseback Riding Adventure
Giddy up and go on a horseback riding adventure with your family with Happy Trails Adventures. On this must-do tour, you'll get in touch with nature, learn basic riding techniques, and explore the natural beauty that lives in Nassau along the island's wooded trails and lush beaches.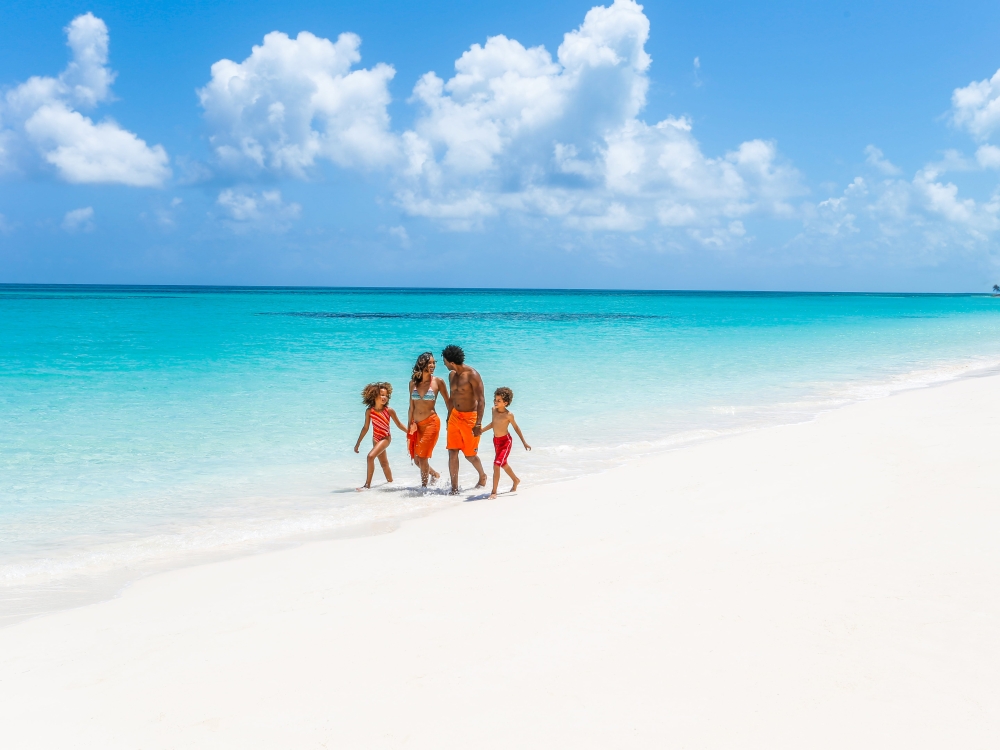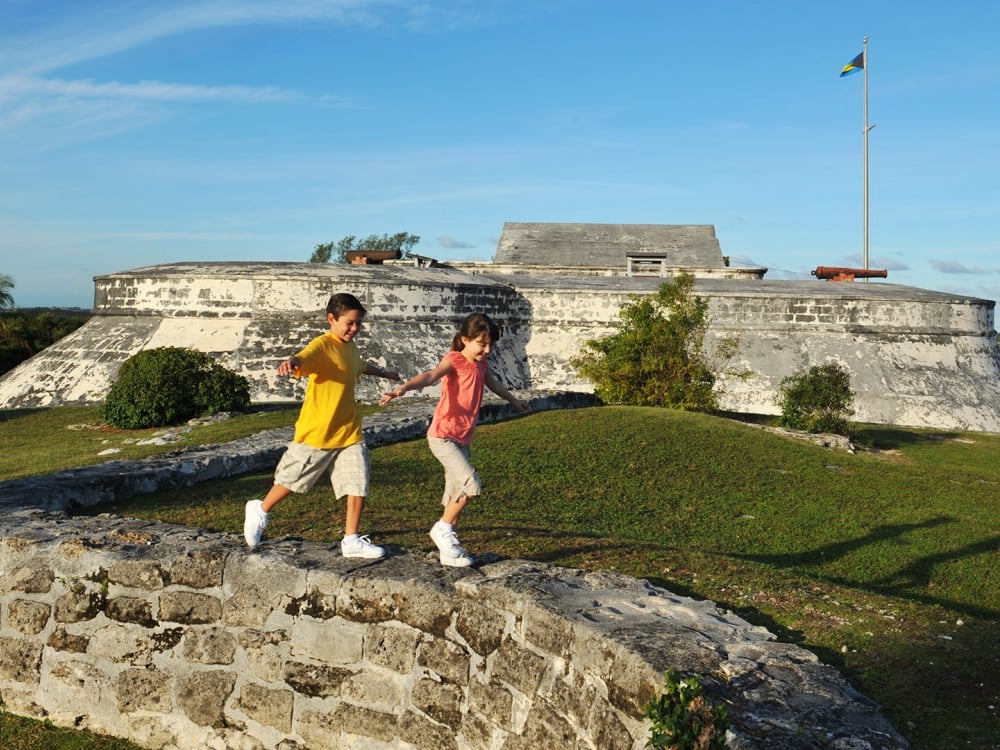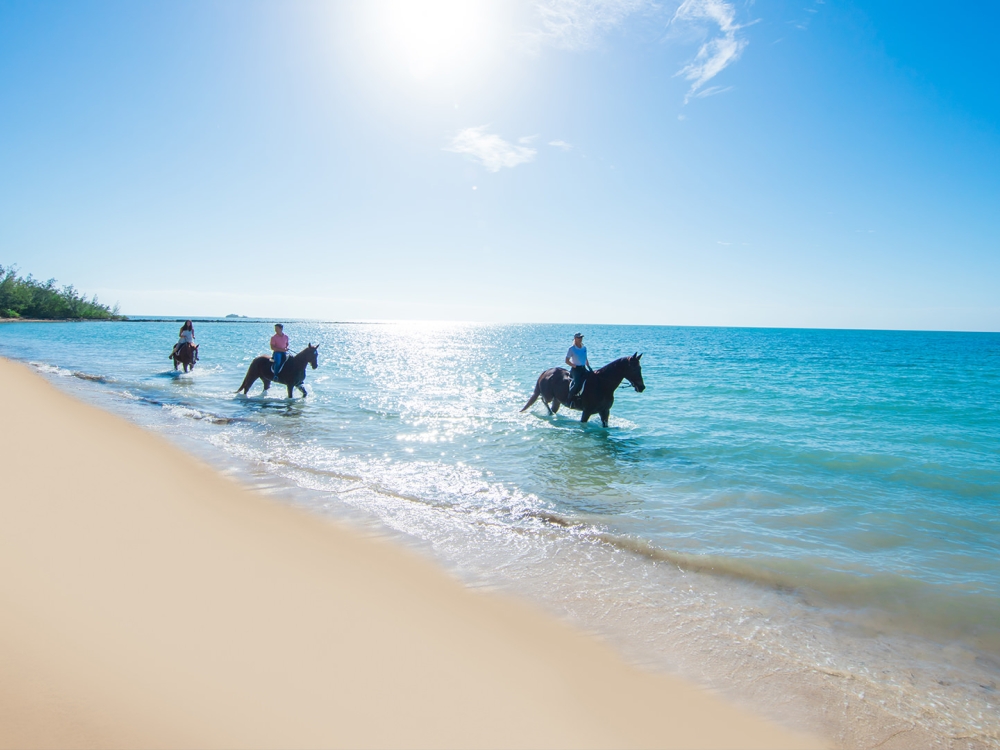 A Trip of A Lifetime Awaits
From underwater adventures to historical strolls, there's something for the whole family here in The Bahamas! Start planning the ultimate family getaway to Nassau Paradise Island and make those bucket list dreams a reality.