Celebrities Love Paradise Island!
Not only does Nassau Paradise Island provide the backdrop for an impressive list of Hollywood films, it's also proven to be a place where the stars of Hollywood love to spend time. After all, who doesn't like relaxing and enjoying the warm sun, turquoise waters, fun activities, and white sand beaches The Bahamas has to offer?
The excitement of Atlantis Resort's annual poker tournament has drawn the attention of comedian Kevin Hart and Emmy Award-winning actor Aaron Paul. Based on his Instagram and Twitter posts, it looks like Kevin Hart had a fun time, and Aaron Paul said, "I will miss the people of Bahamas. Such a kind and loving culture. Until next time my friends", when he shared this photo from outside the tournament.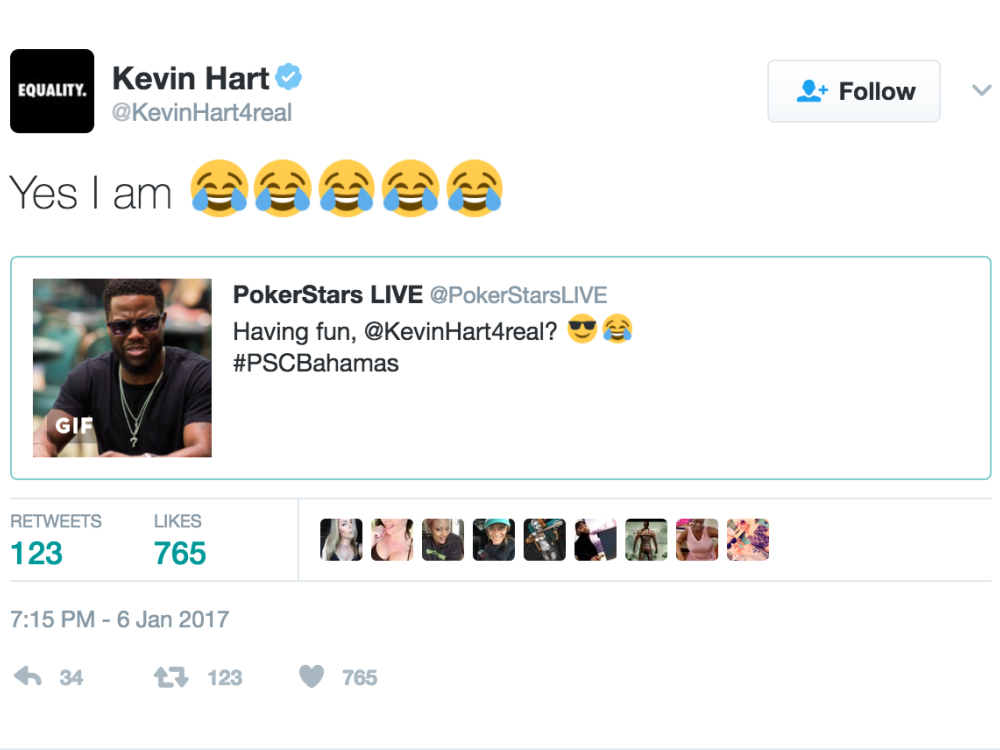 Tennis star Serena Williams enjoyed a relaxing vacation with her family at Atlantis, Paradise Island. She shared many of her adventures with video posts on Snapchat and shared a couple of Instagram photos while relaxing in the Bahamas sun.
Even celebrities from the culinary world love Nassau Paradise Island! Renowned sushi chef Chef Nobuyuki Matsuhisa has a namesake restaurant Nobu at Atlantis, Paradise Island, and restaurant magnate Chef Jean-Georges Vongerichten's Dune is a signature restaurant at The Ocean Club. Based on his Instagram post, Chef Jean-Georges was as excited about the reopening of The Ocean Club as we were!
Paradise Island has been the backdrop for many a film and television show, and their stars seem to enjoy their time in The Bahamas! When the hit ABC drama Scandal filmed in Nassau for its fourth season, stars Kerry Washington and Scott Foley both shared their love for The Bahamas, and for The Ocean Club where they stayed and filmed, on their social media profiles. Washington even shared a slideshow of photos from her time in Paradise on her Facebook page!
Gabrielle Union and her NBA-star husband Dwyane Wade pick a tropical destination to travel to each year, and naturally Paradise Island made the list! The couple loved soaking up the sun while boating on our warm tropical waters.
Nassau Paradise Island is the perfect place to stay and play for celebrities looking for a beach escape and a chance to get away from it all. Would you love to follow these stars' footsteps and plan a Bahamas vacation of your own? Take a look at our travel deals and start planning! For more guest photos of Nassau Paradise Island, check out our #InstaParadise photo gallery.