Celebrity Chef Dining in Nassau Paradise Island
The Bahamas is becoming increasingly known as a foodie destination, and internationally-renowned celebrity chefs are taking note! Some of the world's most celebrated culinary masters have opened outposts of beloved eateries right here in Paradise. To help you choose a celebrity chef restaurant next time you visit The Bahamas, we've rounded up our favorites below–or try them all! After all, there's no time like vacation to treat yourself.
Dune - The Ocean Club, a Four Seasons Resort
Chef Jean-Georges Vongerichten is one of the world's most well-known chefs. Born and raised in France, he spent years living and working in Bangkok, Singapore, and Hong Kong, and his unique blend of French and Asian flavors and techniques is evident in his restaurants located all over the world. In Nassau Paradise Island, savor a meal at Dune at The Ocean Club to sample his innovative blend of cuisines. Try the roasted grouper served with lime-garlic sauce or the local lobster tail, and be sure to save room for a slice of warm banana cake for dessert.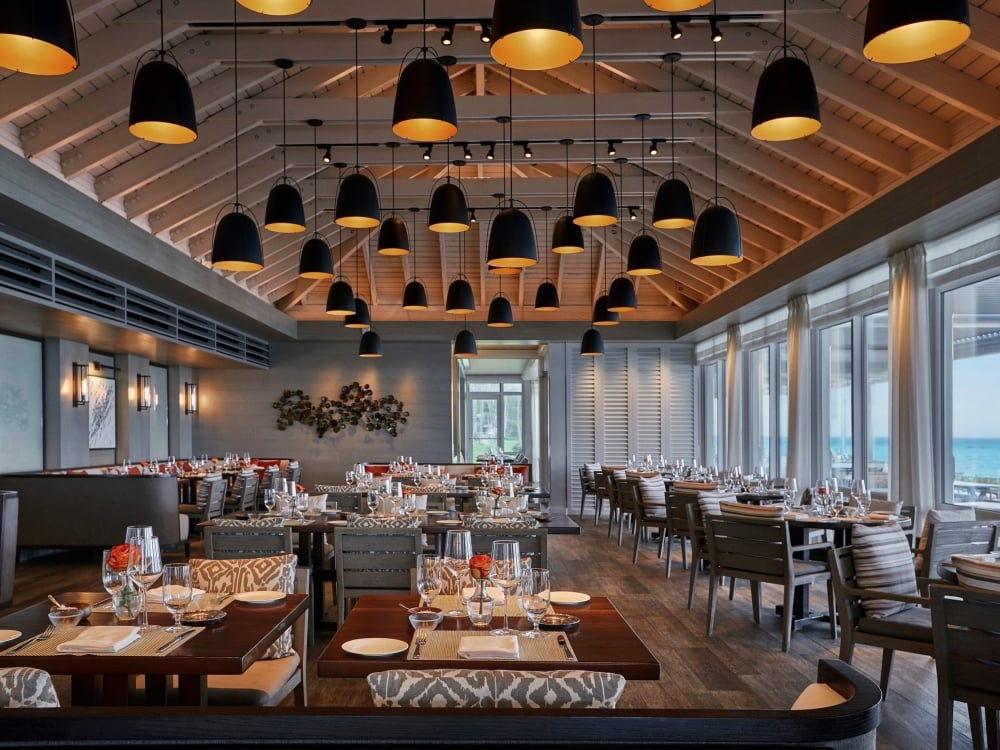 Nobu - Atlantis Paradise Island
No matter where you are in the world, mention "Nobu" and sushi lovers' ears will perk up! Chef Nobu Matsuhisa moved from his native Japan to Peru at age 24 to open a sushi restaurant. When he had trouble locating Japanese ingredients, he had to get creative with Peruvian foods. Today, Nobu restaurants are still known for a one-of-a-kind blend of traditional Japanese cuisine with Peruvian ingredients, resulting in dishes that look as great as they taste. At Atlantis, Nobu is located just off the casino floor and is a must-try restaurant during an exciting night out. Make sure you sample the hearts of palm salad and the rock shrimp tempura to start your dinner off on a delicious note!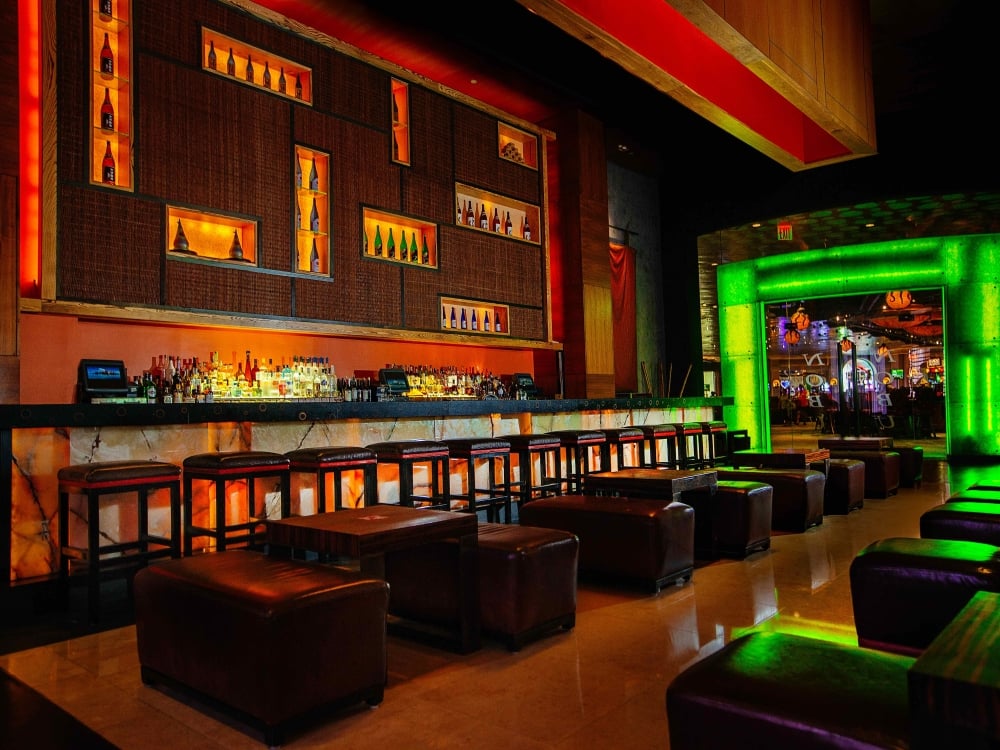 Carna - SLS Baha Mar
It's not surprising that Dario Cecchini is one of the world's most celebrated butchers–he's the eighth generation of butchers in his family! Born in Tuscany, Cecchini believes butchery is an art that honors the life and death of the animal. At Carna, guests receive an intimate welcome before viewing an impressive showcase of meats and wines, then sitting down to a flavorful dinner prepared with care and attention to detail. It's truly a culinary experience that goes beyond your classic steakhouse meal! Start with a selection of oysters from the raw bar, then choose from an assortment of beautiful cuts of beef perfectly paired with fresh vegetables and excellent wines. ​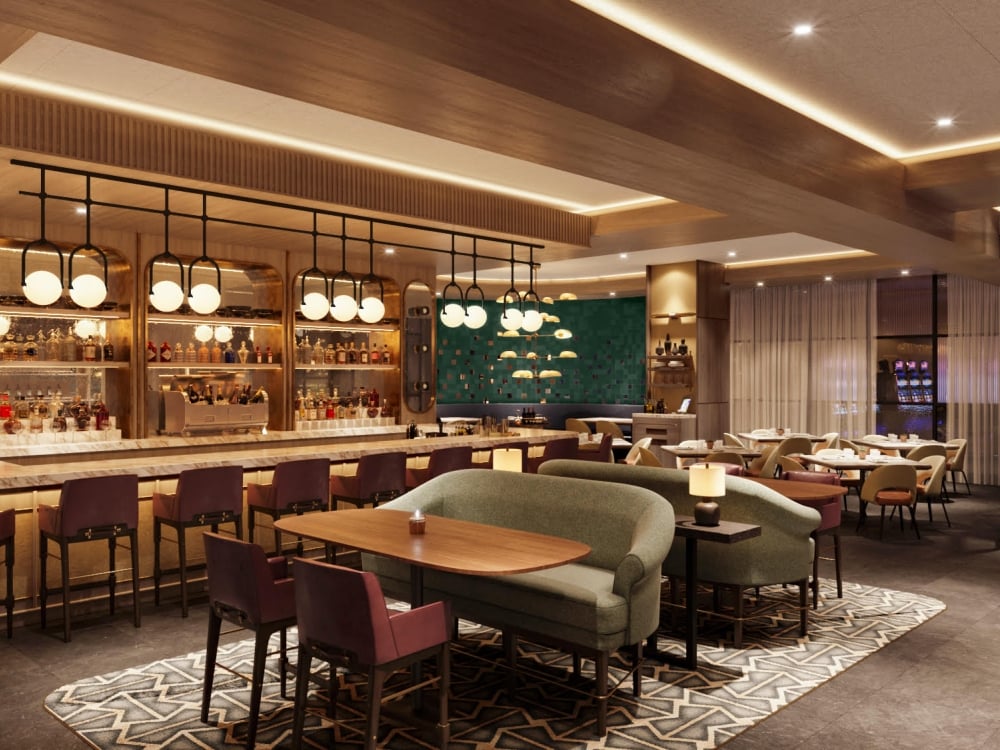 Fish - The Cove at Atlantis Paradise Island
Master Chef José Andrés has been honored by the James Beard Foundation as an "Outstanding Chef" and "Humanitarian of the Year"–and, perhaps most importantly, he's committed to making the world a better place. In Nassau Paradise Island, you can enjoy the signature dish at Fish–fried lionfish–and a portion of your meal's price supports the Atlantis Blue Project Foundation, which works to protect the pristine ecosystem of The Bahamas. ​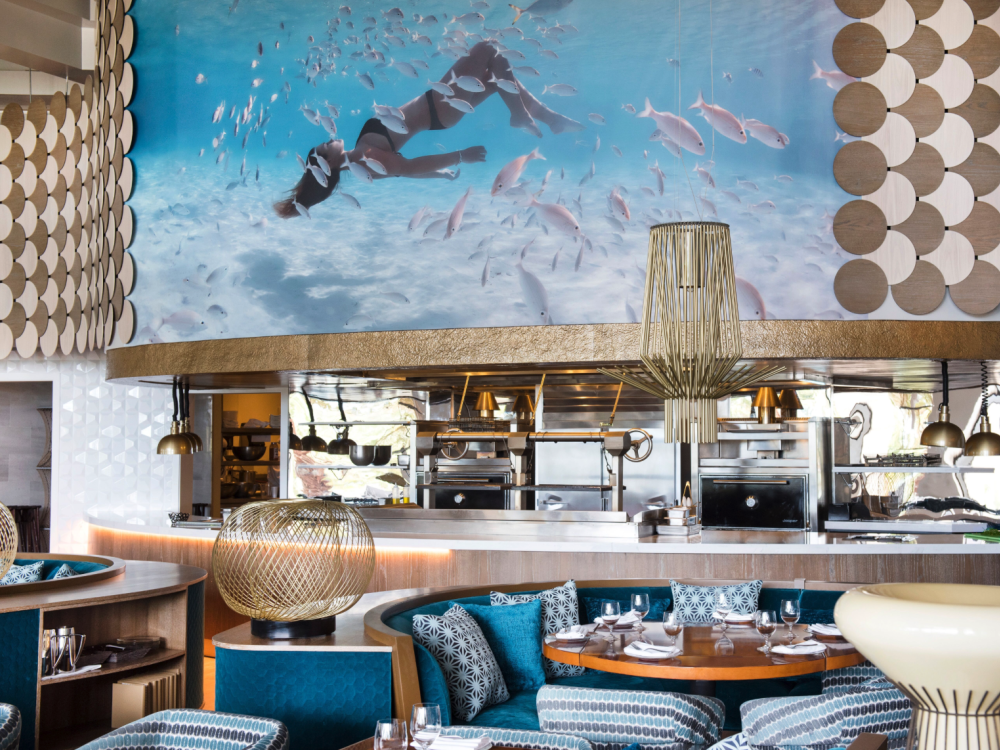 Olives - Atlantis, Paradise Island
At one time, Chef Todd English dreamed of becoming a baseball player. Luckily for us–and our love of Mediterranean and Italian flavors–he switched gears and entered culinary school instead! At Olives, guests can indulge in Mediterranean dishes with a twist, fresh seafood, and savory flatbread pizzas. Watch the chefs at work in the open kitchen as you relax in a warm, welcoming atmosphere.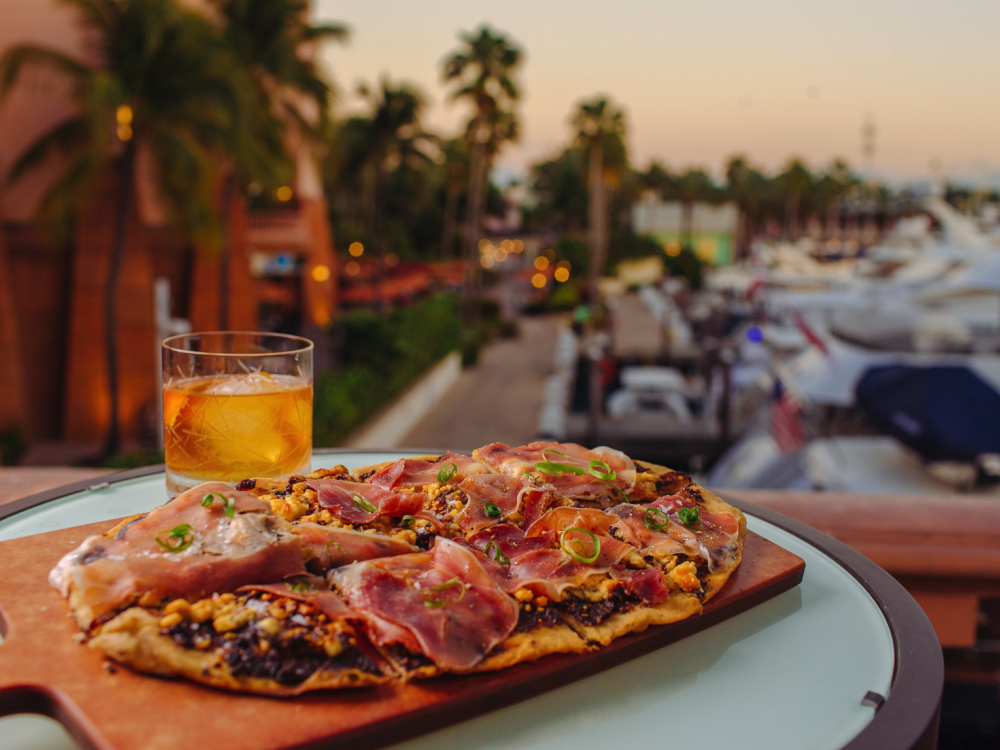 Cleo Mediterráneo - SLS Baha Mar
Chef Danny Elmaleh has worked in kitchens all over the world, and those international influences shine through in the diverse dishes his team creates at Cleo Mediterráneo. Growing up with a Moroccan father and a Japanese mother, he was able to enjoy a variety of cuisines in his very early years before going on to work in Japan, Italy, and Los Angeles. Cleo is all about community, with a warm, lively setting reminiscent of a big family dinner and plates designed for sharing. Sample mezze dishes and Moroccan tagines and sip on a lotus flower cocktail for a dining experience that's out of this world.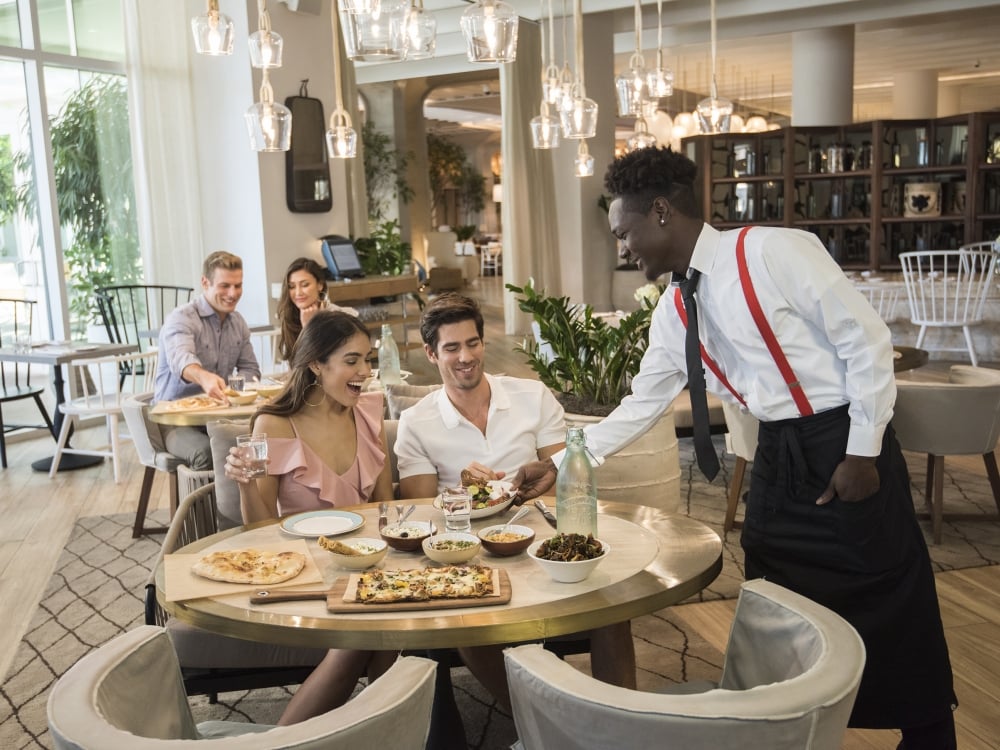 Katsuya by Starck Baha Mar - SLS Baha Mar
With more than 30 years of experience creating innovative and delectable sushi dishes, Chef Katsuya Uechi's restaurant in Nassau Paradise Island is a must-try for sushi lovers. And with a career that includes judging on Top Chef and appearing in the documentary Wa-shoku Dream: Beyond Sushi, no one knows sushi quite like Chef Katsuya! At his Baha Mar restaurant, you'll find mouthwatering signature dishes such as crispy rice with tuna alongside Bahamian offerings such as conch salad and Conch-oyaki. Pair your sushi feast with a creative cocktail like the Burning Mandarin, topped with hand-crushed Serrano chile for an extra kick. ​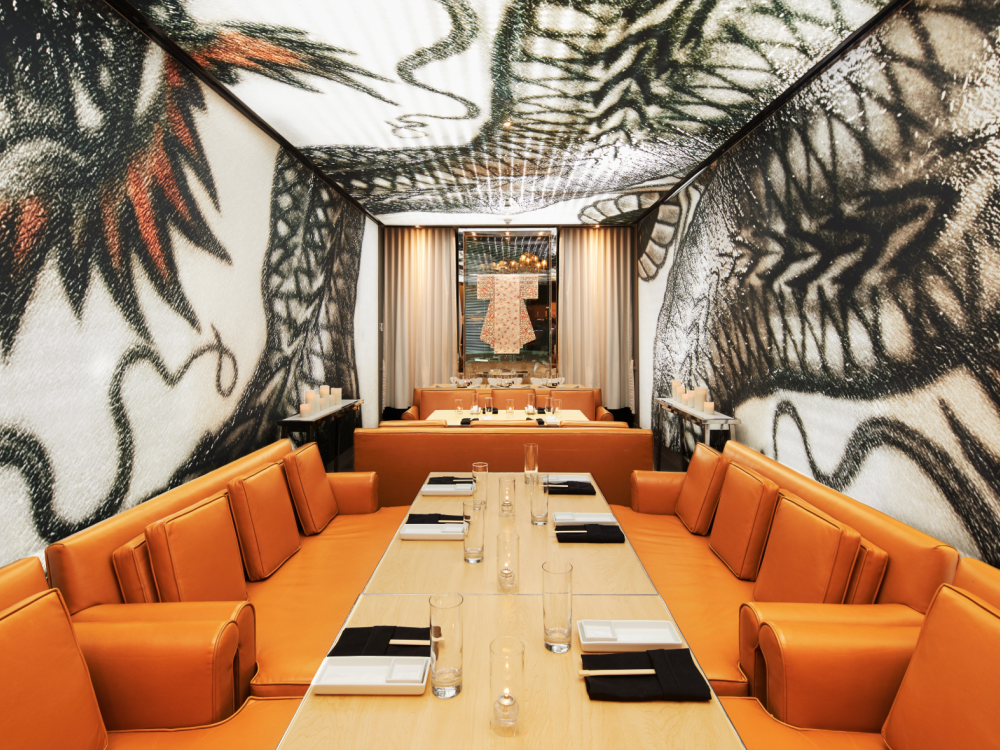 Feeling hungry?
Go ahead, satisfy your cravings! Check out all of the dining options Nassau Paradise Island has to offer, and don't forget to book a reservation at one (or all) of our celebrity chef restaurants when you join us in The Bahamas. ​