Escape to Paradise: Our Guide to the Beaches of Nassau Paradise Island
The breathtaking beauty of a Bahamas beach has to be seen to be believed. Sugar-fine white sand, clear, turquoise waters…A beach lover's paradise! If you ask us, some of The Bahamas' best beaches are in Nassau Paradise Island—so when you plan your escape to paradise, make sure at least one of these is on your to-do list. Read on for our guide to some of the best beaches in Nassau Paradise Island.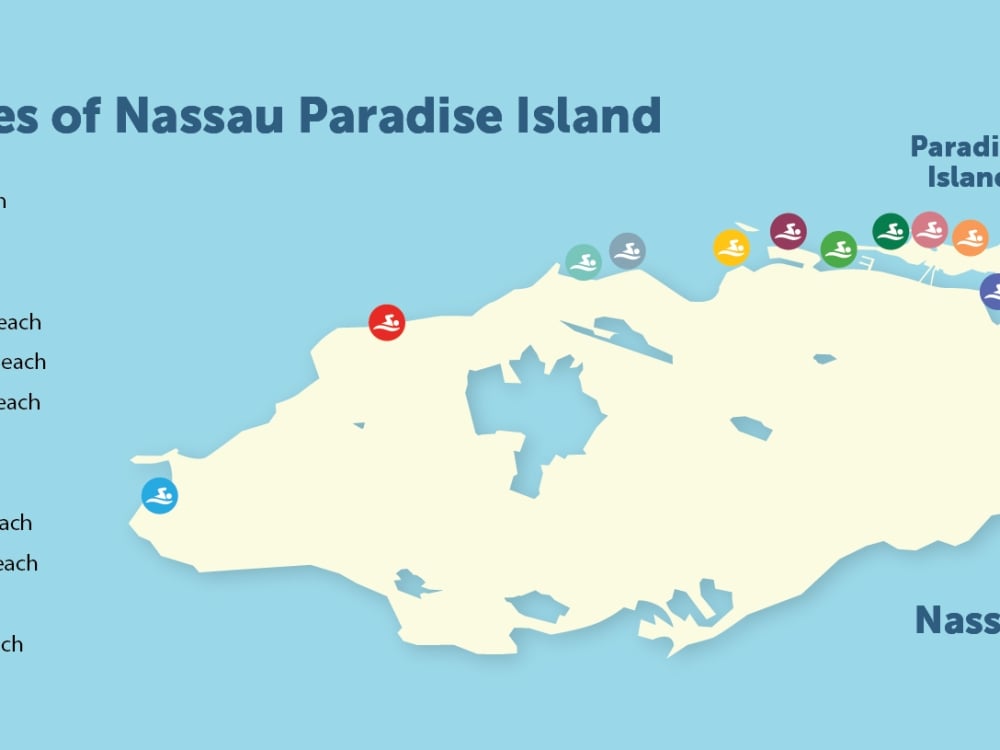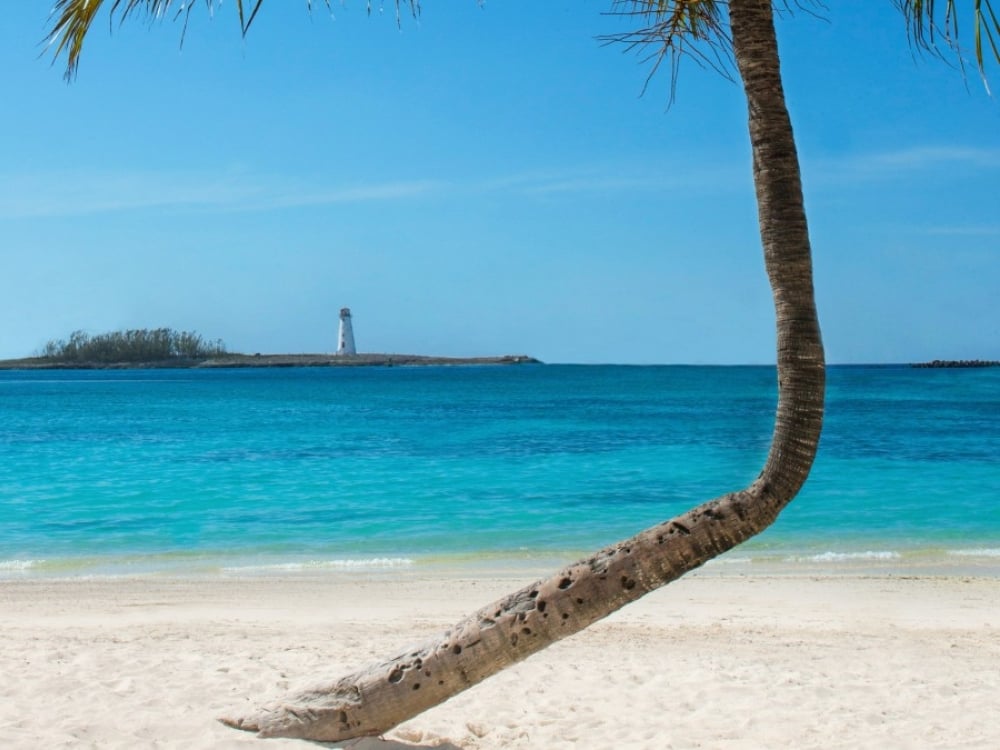 Cable Beach
Cable Beach in Nassau is arguably one of the most popular on the Island. It's home to some of our favorite all-inclusive beach resorts —including the newly opened Baha Mar—and is near plenty of restaurants and beachside shops.
Love Beach
Love Beach is located about 20 minutes from downtown Nassau and has a different vibe than the bustle of Cable Beach. Love Beach is on the north side of New Providence Island and is close to 40 stunning acres of protected coral. This is a great place to try some snorkeling!
Saunders Beach
This beach is located east of Goodman's Bay, about 20 minutes from Lynden Pindling International Airport—in case you want to fit in one last swim before your departure! This beach, like most Bahamas beaches, offers pristine white sand and a beautiful view. Expect to see more people here on weekends and holidays, as this is a popular beach for locals.
Junkanoo Beach
This Nassau beach is nearest to the cruise ship port and there's almost always something going on! Dotted with colorful beachfront shacks offering refreshments and wares, and within walking distance to Nassau's famed Straw Market, Junkanoo Beach has everything you need for a fun-loving beach day in The Bahamas.
Montagu Beach
At historic Fort Montagu, east of downtown Nassau, you'll find Montagu Beach. This is one of the smaller beaches in New Providence but it's a popular spot for locals to relax on a lunch break, enjoy a picnic, or simply enjoy the sun and sand.
Cave Beach
Cave Beach is close to Cable Beach but in many respects feels like it's a world away. Named for the limestone caves that run along the beach's edge, this small white sand respite is a taste of a private paradise. 
Jaws Beach and Clifton Heritage Park
Clifton Heritage Park is a protected area on the western side of New Providence that offers beautiful nature hikes, some historic ruins, and breathtaking beaches, including Jaws Beach. Jaws Beach is named after the famous shark movie that was filmed here, and while it's unlikely you'll see sharks here, the coral reef just offshore house an abundant array of fish and marine life.
Beaches in Paradise Island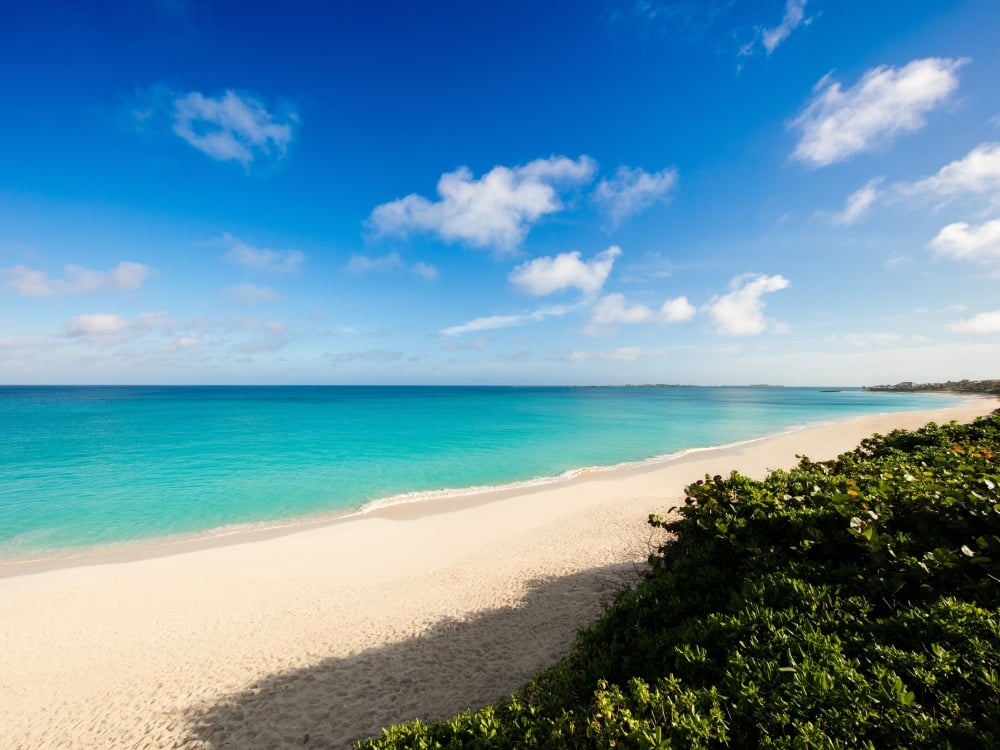 Paradise Beach
This mile-long haven of white sand and turquoise water is located on Paradise Island. It's a great beach for snorkeling and other water activities as well as just relaxing and enjoying the Bahamas sunshine.
Cabbage Beach
This two-mile stretch of white sand and warm turquoise waters is arguably one of the world's most beautiful beaches. It's certainly one of the best beaches in The Bahamas if you ask us! Some of Paradise Island's most popular beachfront resorts, including Atlantis and The Ocean Club, A Four Seasons Resort, Bahamas are along this stretch, and consequently, there are amenities nearby. 
Cove Beach
Cove Beach is marked by palm trees and serene waters. It's a tranquil stretch of white sand located near The Cove Atlantis that's the perfect place to relax and unwind. If you can wake up early, it's also a beautiful spot to catch the sunrise.
Arawak Beach
Not to be confused with the popular Fish Fry of the same name, Arawak Beach is located on the southeast coast of Paradise Island. Located just beyond the Paradise Island golf course, this secluded beach is less crowded than some of the more centrally located beaches on the island. It's got shallow water and powdery sand.
What's your favorite beach in Nassau Paradise Island? Tell us! And don't forget to share your beach photos with us using the hashtag #InstaParadise.