Explore the Hidden Gems of The Bahamas
A Treasure Trove of Experiences 
The Bahamas is outlined by miles of white sand beaches and crystal clear waters that seem to be plucked out of a travel brochure, plus it enjoys sunshine for the majority of the year. In short, it's a beach lover's Paradise. Once you've spent a couple of days relaxing and drinking Bahama Mamas in the sun, you'll find that Nassau Paradise Island has an array of amazing destinations and experiences for you to enjoy with family or friends.   
Luna Rum Distillery 
There's no better way of drinking in the Bahamian culture than through its famous local rum. After sailing through the archipelago, refresh yourself with a tour of the Luna Rum Distillery on the outskirts of Nassau. The founders of Luna Rum Distillery have been producing rum cakes for many years, gaining notoriety and fame throughout the island. In 2020 they decided to venture into the world of rum production. For two years, they've been distilling the finest small-batch artisan rum The Bahamas has ever produced. Their working distillery and bakery are open daily to the public for tours and tasting. Make sure to knock back some of the factory's most unusual pairings, like banana and cherry chocolate-infused rums. Don't forget to stock up on freshly baked sweets and rum samples to bring back home as souvenirs.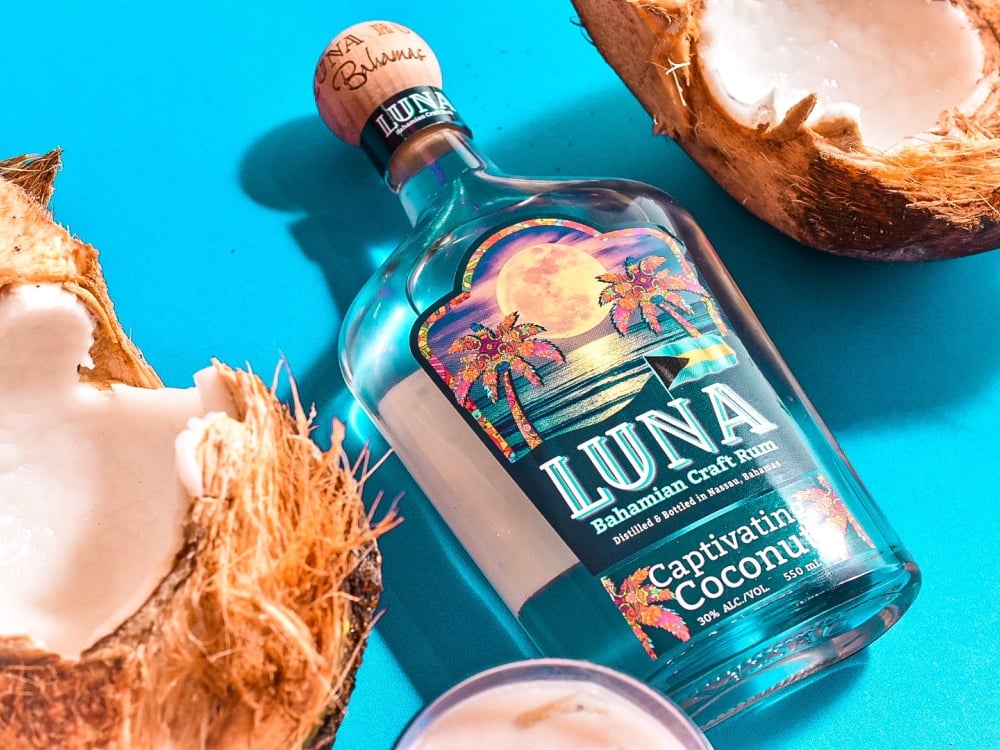 Shark Dive 
 A fantastic way to get acquainted with the Caribbean waters and those creatures that call it home is by embarking on a shark dive!  The Shark Adventure expedition alongside Stuart Cove's Dive Bahamas is a 2-tank shark diving trip that'll take you on an unforgettable underwater encounter with Caribbean Reef Sharks. The first dive consists of a 'free swim' with the sharks, this experience creates a natural encounter with these magnificent creatures, just as you would encounter a shark in the wild. The second dive is the feeding dive. In this dive, you'll kneel on the sand bottom in a semicircle. A professional shark feeder will place and manipulate a bait box, so be prepared to be awed as the water fills with Caribbean Reef Sharks eager to feed. Don't worry, though, the sharks are more interested in the bait than you! 
Junkanoo Museum 
Junkanoo is the national cultural festival of The Island of The Bahamas, which dates back over two hundred years to the era of slavery and is celebrated each year in two fabulous parades on December 26th and New Year's Day. However, you can experience the spirit of Junkanoo even if you're not visiting The Bahamas during these dates by visiting the Educulture Junkanoo Museum. Discover the drama, color, and excitement of this riveting cultural tradition by viewing Junkanoo costume pieces, paraphernalia, and instruments at the museum's exhibits. The museum also includes a presentation on the history of the festival accompanied by an audio-visual presentation of the parade. This is a must-see opportunity to discover, explore and celebrate the authentic spirit of The Bahamas.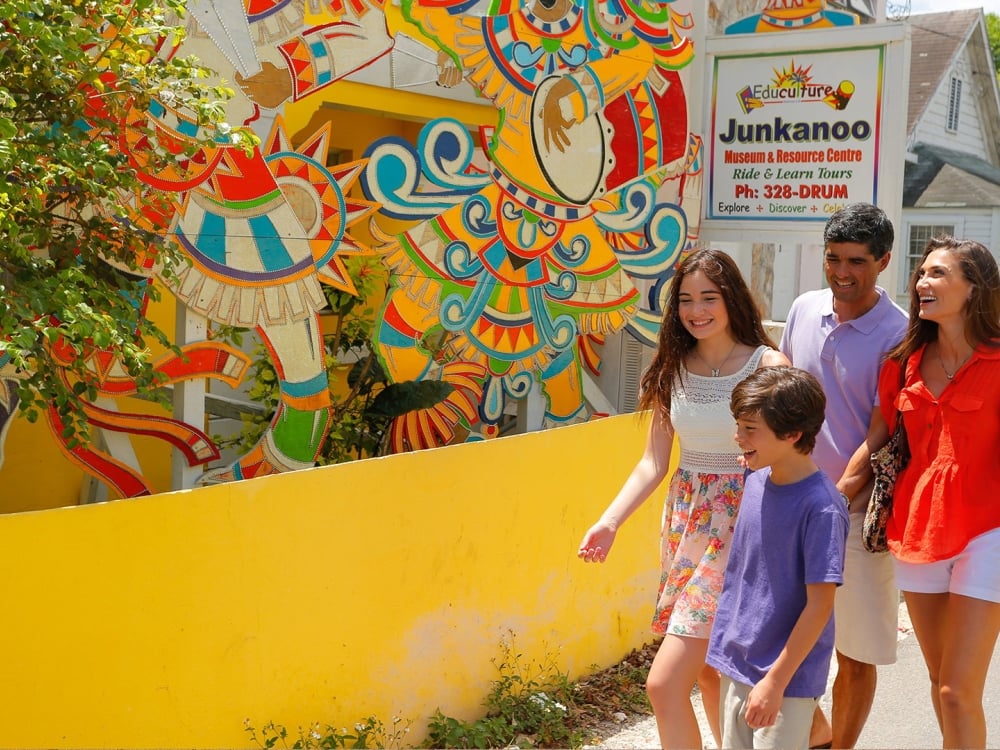 Authentic Bahamian Cooking Class 
Do a deep dive into the traditions and methods of Bahamian cuisine during this Bahamian cooking class at the Graycliff Hotel and Restaurant. Led by the restaurant's Executive Chef, you'll learn how to make authentic, mouth-watering Bahamian recipes in the legendary Graycliff kitchen. You'll be able to prepare and enjoy a meal using seasonal and fresh ingredients, which will then be paired with the finest wines from Graycliff's award-winning wine cellar, which contains over 250,000 bottles of the most impressive wines. Make sure you arrive hungry and eager to learn the secrets and techniques that make Bahamian food so delicious! 
Powerboat Adventure 
Experience The Bahamas beyond the beach by stepping aboard the high-speed powerboats of Powerboat Adventures for an exhilarating ride through The Bahamian archipelago. Leave Nassau Paradise Island behind for a day filled with adrenaline and adventure! Some of the best things to do in The Bahamas are on the water, you'll be able to snorkel through the crystal clear waters of the Atlantic Ocean and spot marine life at your leisure. You will also have the opportunity to mingle with stingrays, sharks, and iguanas, all while enjoying some of the most stunning views in the world on your very own private island experience at Ship Channel Cay. 
Ship Channel Cay is two miles long and half a mile wide, offering breathtaking views in every direction. A converted fishing cottage provides shelter from the sun, and numerous decks offer a place to sit, chat, or just watch the day go by. This is the perfect unique and exhilarating change of scenery while you're visiting Nassau Paradise Island.  
Straw Market
Looking to pick something up so you can bring your vacation home with you? Look no further than the historic Nassau Straw Market, which has been going strong since the early 1940s. Originally, braiding and weaving palm trees and straw was practical for Bahamians to carry fruit and fishing traps. However, after WWII ended, which saw a surge of North Americans visiting The Bahamas for their vacations, straw purses and other crafts became popular souvenirs to bring back home. 
Nowadays, you can find these beautiful hand-woven straw hats, mats, bags, as well as other authentic Bahamian souvenirs right in the middle of the high-end boutique shops on Nassau's Bay Street at the world-famous Straw Market. Mingle with locals and visitors while enjoying the bustle of activity of this market, a true gem in Bahamian history.
Discover Nassau Paradise Island!
Nassau Paradise Island has so much to offer — from delicious rum and authentic food to history and exhilarating escapades. Use this guide to plan the perfect adventure off the beaten path, creating unique memories! If you need more inspiration, head over to our tours for everyone, and be sure to check out some kid-friendly ideas! After that, visit our deals page and get packing, because Nassau Paradise Island is waiting for you!