Healthy Holidays: How to Stay Active While You Travel
For many, a vacation is the perfect opportunity to escape your cares and responsibilities. Of course, fitness objectives and goals may also fly out the window during your getaways, but they don't have to! If you've made the resolution to stay healthy and active during 2022 (and beyond), we have seven tips that will help you achieve your goals while you're right here in Paradise!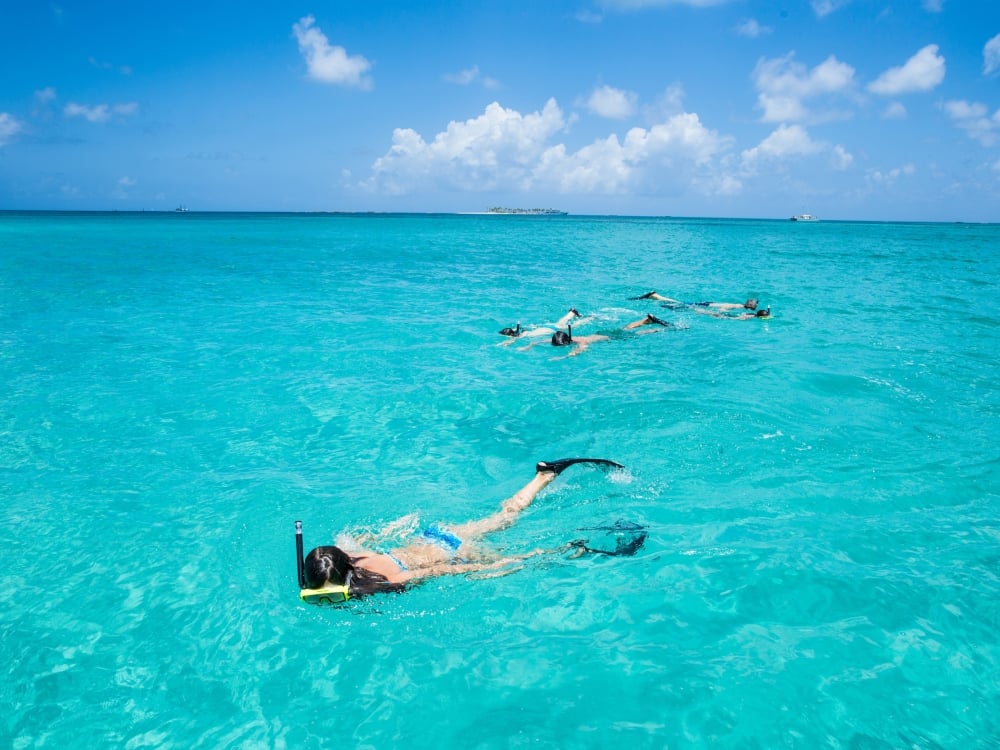 Include Fitness in Your Planning
This first tip might seem obvious, but the truth is that if you don't plan to stay active during your vacation in Paradise, it's less likely that you'll go through with it! Before your vacation, you'll research restaurants, accommodations, activities, and transportation. But what you may not know is that it's just as easy to research fun and exciting ways to stay active during your stay. You can get a little (or a lot) of exercise while getting out and having fun here in The Bahamas. For example, you can dive right into a snorkeling adventure and stay active while you explore the ruins of Atlantis!
Check out even more of the things you can do when you visit us here in Paradise.
Pack Some Equipment
Many hotels in Nassau Paradise Island, from big resorts to boutique accommodations, have amenities such as gyms that you can take advantage of during your stay. However, if your vacation also includes a vacation from the gym, you can still stay active by packing some lightweight equipment! Tools like resistance bands will add extra spice to your workout. A jump rope is an amazing way to get a quick cardio session. And if you're someone who likes to run, you surely won't regret packing your best running shoes for a quick jog through Paradise! Best of all, you might already have things in your luggage that can help during your workouts. You can use a towel for a nice yoga session, and water bottles are great when doubling as light weights for an extra challenge.
Stretch It Out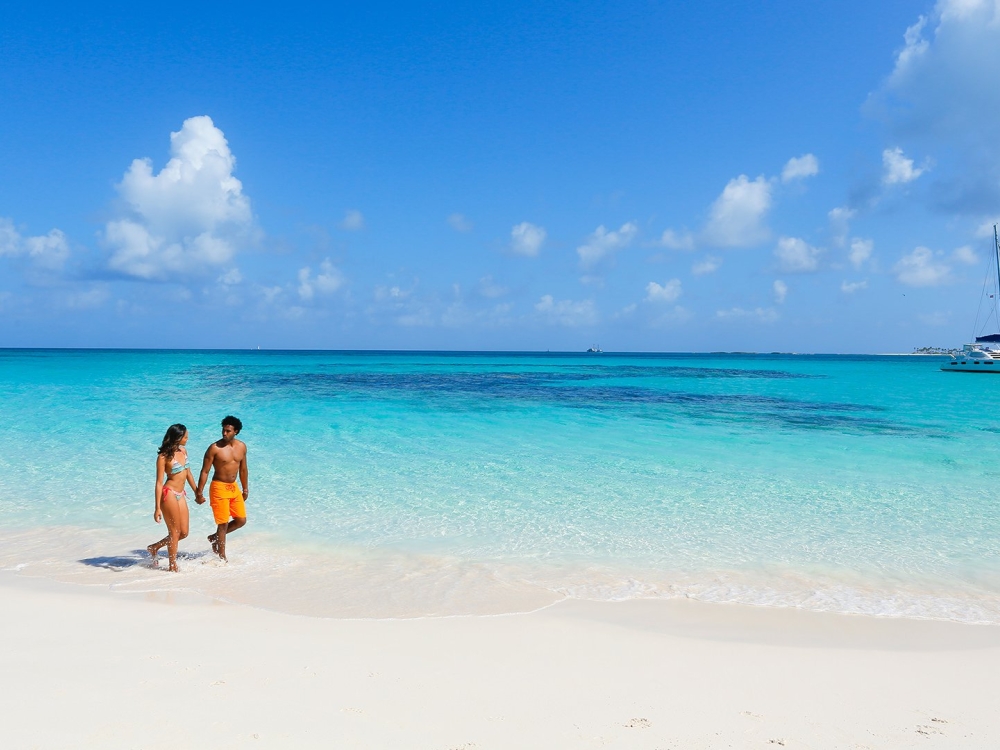 You know that feeling after you step off a plane? The fantastic sensation of finally arriving at your destination and being able to stretch your body in a whole new place is like no other. Extended travel time can be tedious on the body, so it's always a good idea to stretch it all out after long periods of sitting down. This will help in reducing muscle tension and stress. Additionally, starting your days with a good stretch as soon as you wake up will have you feeling energetic and limber — exactly how you want to feel on vacation!  Make your way to the beach at sunrise (or sunset) for a good 15 minute stretch — it will help you stay active, feel relaxed, and make the most of your time in Paradise.
Keep It Moving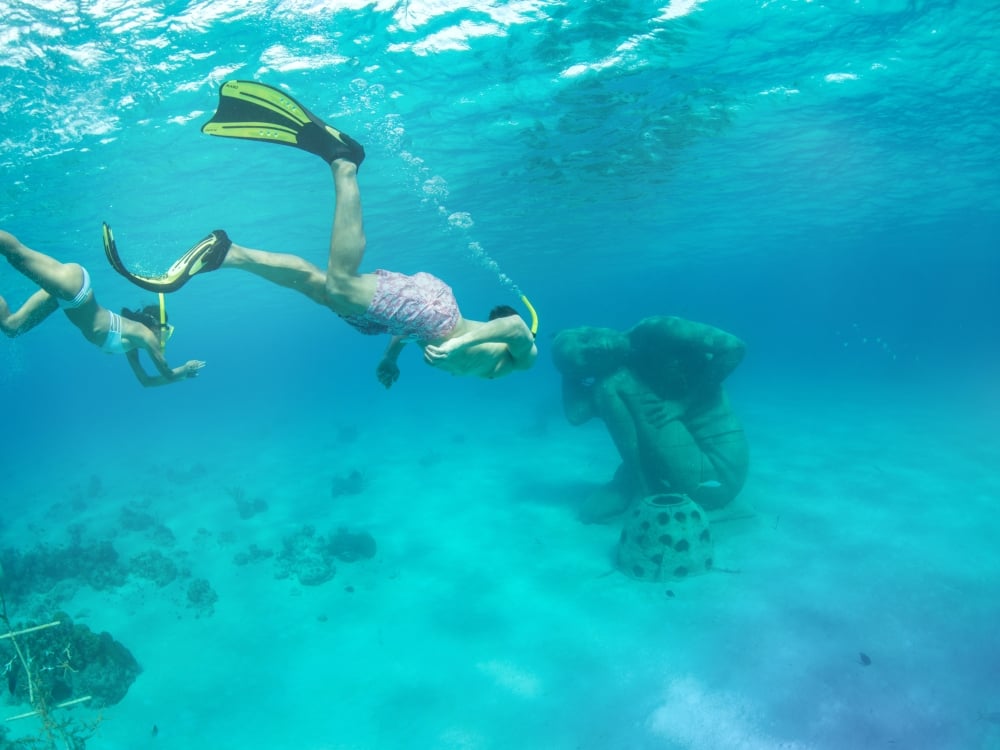 Walking just happens to be one of the easiest ways to keep active while traveling, as well as being one of the best ways to experience a new destination. For this, remember to always pack your most comfortable pair of shoes, plenty of water, your sunscreen of choice, and you'll be ready to get to stepping. Downtown Nassau is perfect for exploring on foot, plus you'll be more likely to stumble upon hidden gems, like local favorite restaurants or incredible vistas, by simply walking around. If you're looking to stay in the shade, but you don't want to sit inside your hotel room all day, consider the many wonderful museums and historical sites that are waiting for you to discover, or take a stroll amongst the wonderful native vegetation at Clifton Heritage Park or The Retreat Garden.
Hit the Snooze Button
At first glance it might seem like getting plenty of sleep is completely antithetical to staying active while you're traveling. But the truth is, sleeping is incredibly important to your overall health and wellbeing. Avoid very late nights and fight jet lag by going to bed at a reasonable hour and getting a full, restful, sleep. This way, you'll be ready and energized to take on all of the adventures that await you in Nassau Paradise Island.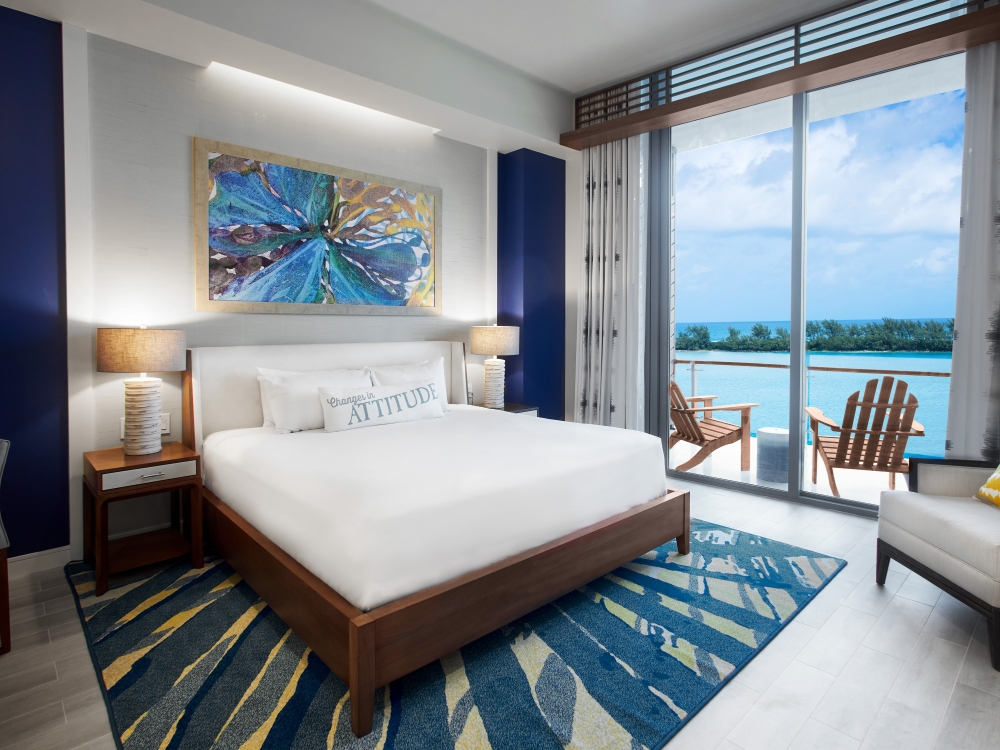 Drink Lots of Water
Nassau Paradise Island is a warm destination, so it's essential to stay hydrated when you visit us — even if you're just relaxing on the beach. Drinking plenty of water will help keep you cool and comfortable throughout the day. Equally as important is sun protection. Sunscreen is a must, and you won't regret packing a hat and sunglasses. If you're planning for a run, a workout, or other rigorous activity, the best time to do this is in the morning, before the sun gets too high and the temperature is still relatively cool. After your workout, take advantage of The Bahamas riches and replenish your electrolytes with a tall cold glass of delicious coconut water. Not only is coconut water tasty, it's also rich in potassium, low in calories, and full of electrolytes, which means it's a better way of hydrating than regular sports drinks.
Relax!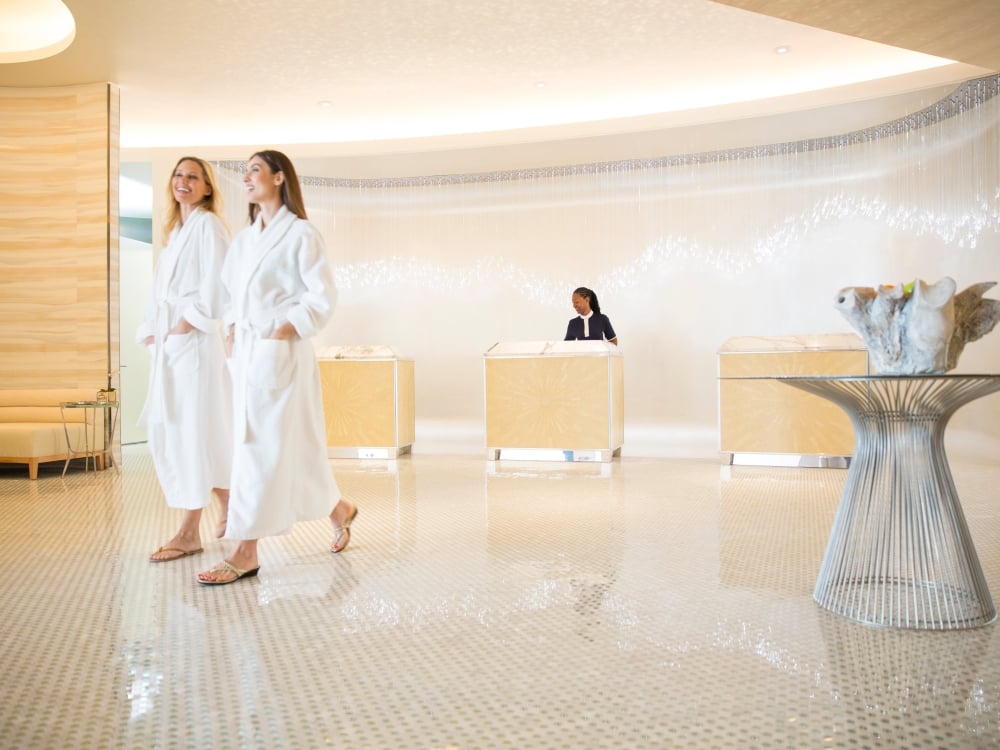 Whether your visit is for business or for pleasure, try to set realistic goals around staying active while you travel. Trying your best to maintain your normal activity level is ok, but remember that you're on vacation — enjoy yourself and use Paradise as your time to recover and reset. You don't need to strive to hit personal bests. In fact, working out below your usual pace is totally acceptable. Exercise and fitness should aim to reduce stress in your life, not increase it. Remember that actively recovering is an important aspect of having a healthy lifestyle. So treat yourself to a spa day, maybe several massages or treatments, and a couple of days of full relaxation on the beach. Your body and mind will thank you.
Here's to Your Health… and Your Vacation!
Staying healthy and active is Better in The Bahamas! If you're feeling ready for a Paradise getaway, exercise your fingers and book your vacation to Nassau Paradise Island. Check out our current Bahamas Travel Deals, and if you need a bit of inspiration, our family-friendly itineraries and other planning tips are sure to get you packing. We can't wait to welcome you to Paradise!