Bucket List: Experiences for Kids
Family vacations hold a special place in our hearts. As adults, the sweet memories of our childhood keep us young, and often they are where we find the best memories of our times with our loved ones. There is no greater joy than providing the same warm experiences for your own children. At Nassau Paradise Island, we love being able to be part of your special trip and help you create lifelong memories for your children. From daybreak to bedtime, we have a wealth of activities, experiences, and more to create the most magical vacation ever. A kid's Paradise is waiting for you in Nassau Paradise Island!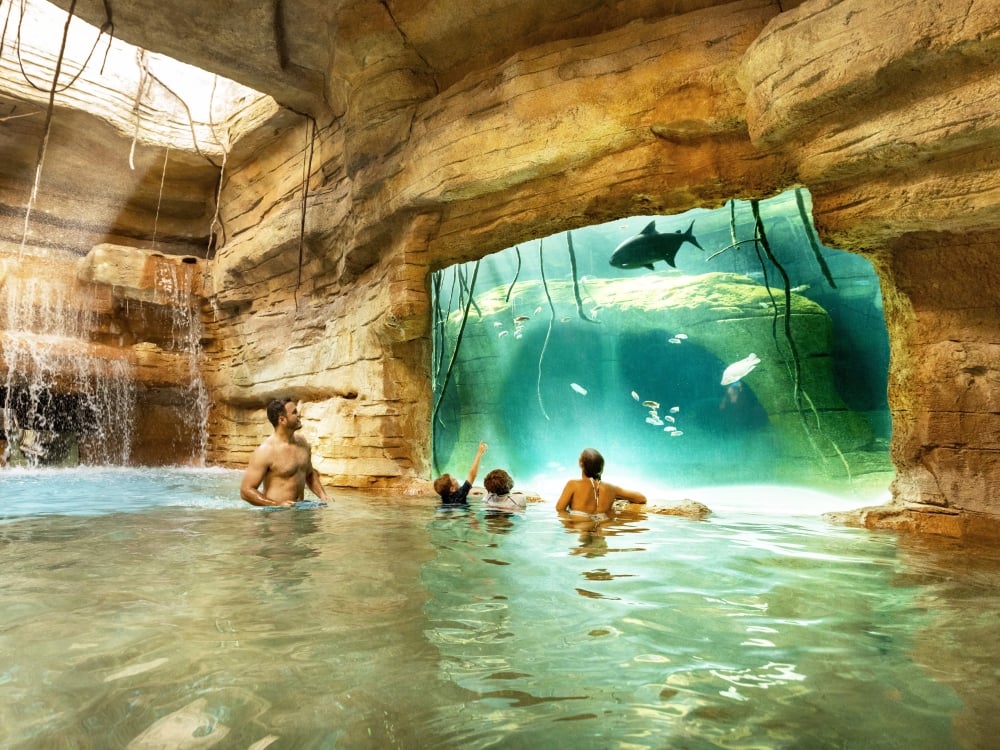 Splish, splash – let's go to the water park!
Nassau Paradise Island does waterparks the right way. At Baha Mar, located on Cable Beach, you get to dictate your own adventure. The resort's complimentary rental program lets guests try out stand-up paddleboards, kayaks, snorkels, and more. Or, for something different, check out the motorized watercraft rentals available, such as Jetsurf boards, Seadoos, and Seabobs. While you're at Baha Mar, get a day pass to Baha Bay! At Baha Bay, soar down water slides, chill on the lazy river, or hang 10 on the surf simulator. Need a slower pace? Soak in the rays poolside. Baha Bay was made for the young and young at heart, so pack up the whole family and great ready for a day of fun.
You can't talk about water parks and adventures in Nassau Paradise Island without mentioning Aquaventure at Atlantis. The Caribbean's biggest water-themed attraction, Aquaventure at Atlantis does everything big. With 20 swimming areas, 11 pools including three kids' pools, thrilling water slides, and a mile-long river ride with high-intensity rapids and wave surges, this is not a stop you want to miss out on. Everyone plays in Paradise, so youngsters who aren't quite ready for the big slides will love Poseidon's Playzone. This water park includes kids-sized slides, buckets, water cannons, and a water wheel.
Get your Fins Up! At Margaritaville Beach Resort where you can splash around the lazy river, speed through the water slides, challenge yourself on the 10 foot dive board or relax in one of many oceanfront pools at the Fins Up Water Park where there is fun for everyone!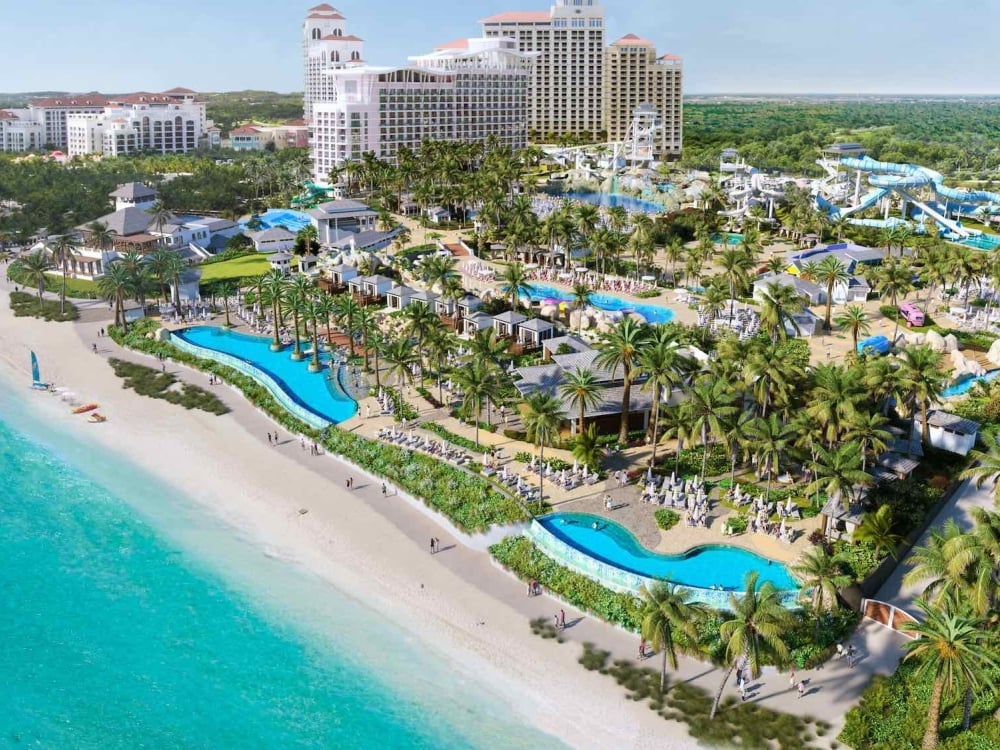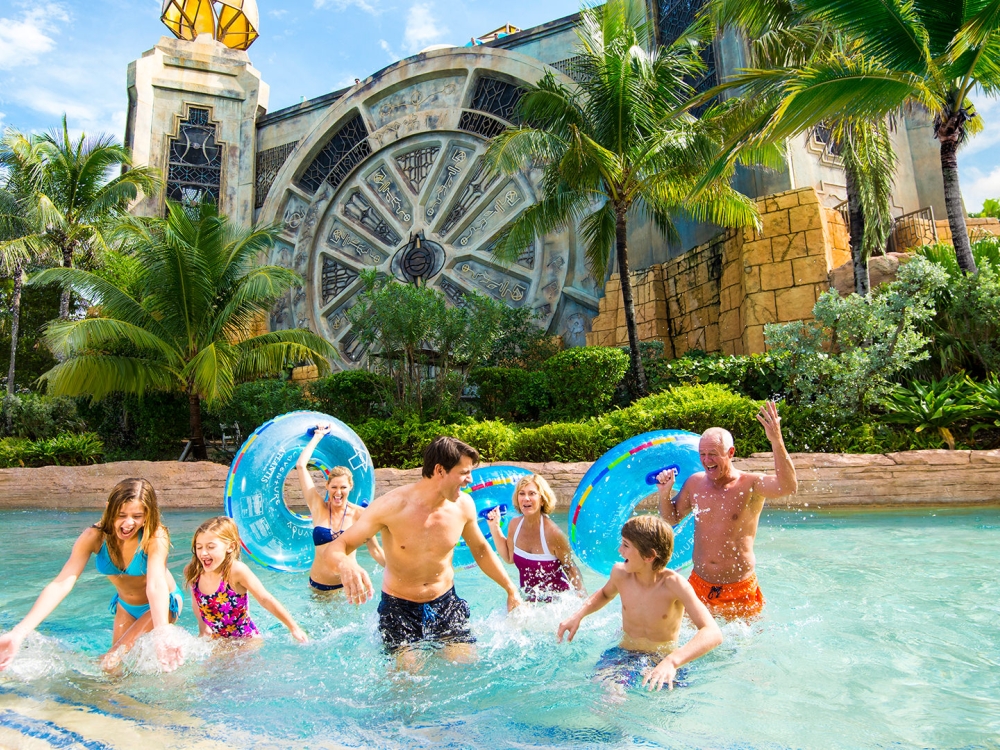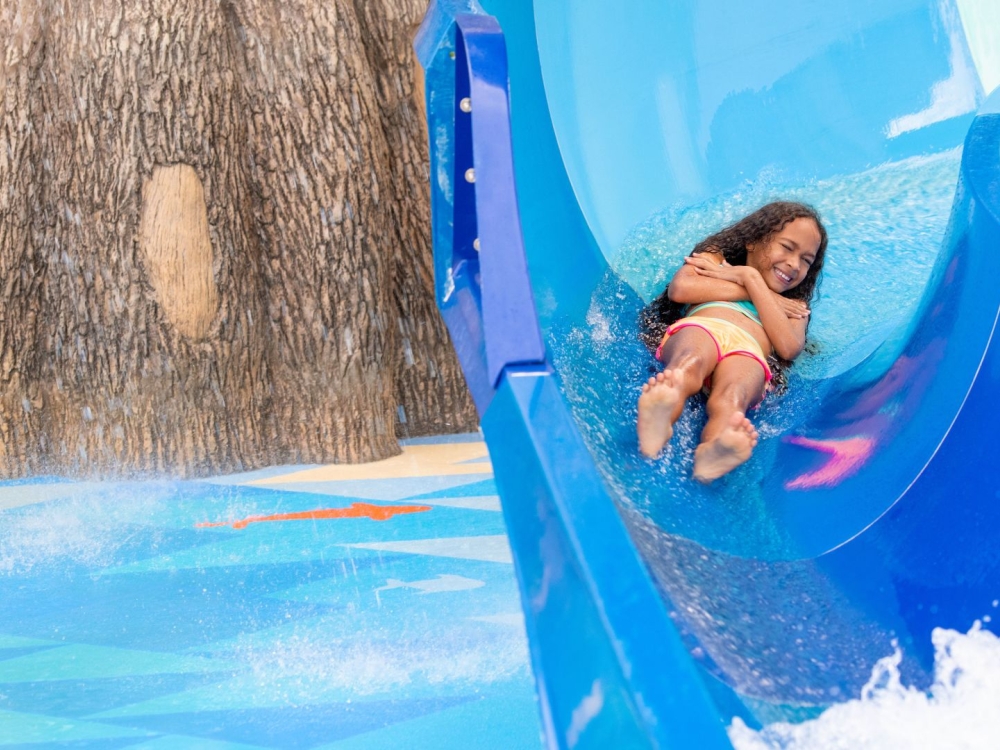 Ignite imaginations big and small at Ardastra Gardens & Wildlife Conservation Centre
Step into the wild, natural world of The Bahamas at Ardastra Gardens & Wildlife Conservation Centre. With over 4 acres of lush tropical gardens, the Ardastra Gardens is home to a wide variety of animal species native to our gorgeous island. Parrots, Bahamian hutias, boa constructors, and more, there is no better way to learn about the island than engaging with it in person. The boutique zoo and garden is also a wildlife rescue and rehabilitation facility. Home to more than 135 animals, young adventurers will love the petting zoo, secret garden, and flamingo arena!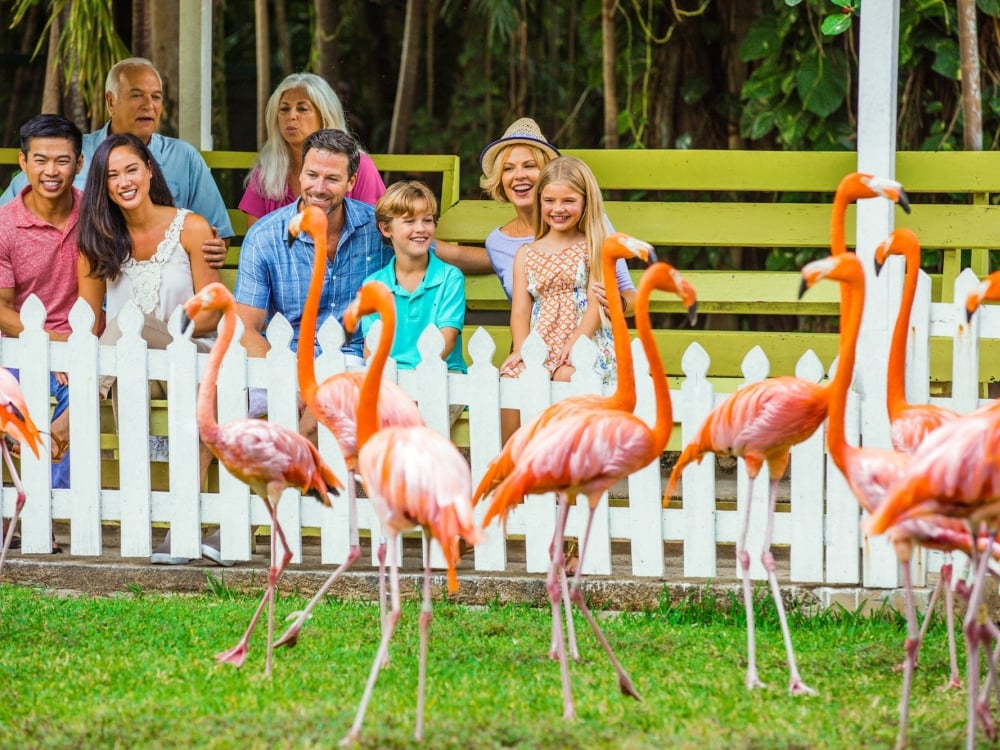 Find new friends in the Water
Come on in, the water is great! Show your children the importance of protecting and respecting the delicate ecosystems here in The Bahamas by taking them to The Sanctuary at Baha Mar. Here, you can participate in hands-on experiences, observe wildlife, and learn more about our local species, like sea turtles and nurse sharks. Is your family more into stingrays? Meet the sweet Cownose stingrays at  Atlantis Stingray Experience!
Kids can explore the wonders of Dolphin Cay at Atlantis, Paradise Island - a 14-acre haven for marine life and animal rescue. Experience a world-class environment, interact with dolphins and sea lions, and gain valuable knowledge about marine conservation. Your visit helps fund efforts in creating solutions for our precious oceans. Together, we can make a difference!
Children love culture!
Traveling expands your kid's mind and worldview. It's one of the best ways to help them develop and grow. While in The Bahamas, learn about Bahamian culture straight from the source.  From the exuberance of Junkanoo costumes, music, and dance to colorful arts and crafts, you'll see influences from African, Caribbean, and British cultures. The vibe is easygoing, friendly, and welcoming — you'll soon feel right at home as you explore Paradise. You can visit the National Art Gallery of The Bahamas, the Educulture Junkanoo Museum, the Craft Cottage Bahamas, and other incredible cultural experiences. Take a tour of the iconic Parliament Square, which represents the past, present, and future of The Bahamas. Be transported inside a storybook as you check out local forts where you can see dungeons, drawbridges, and defensive walls. Culture is alive and well in The Bahamas.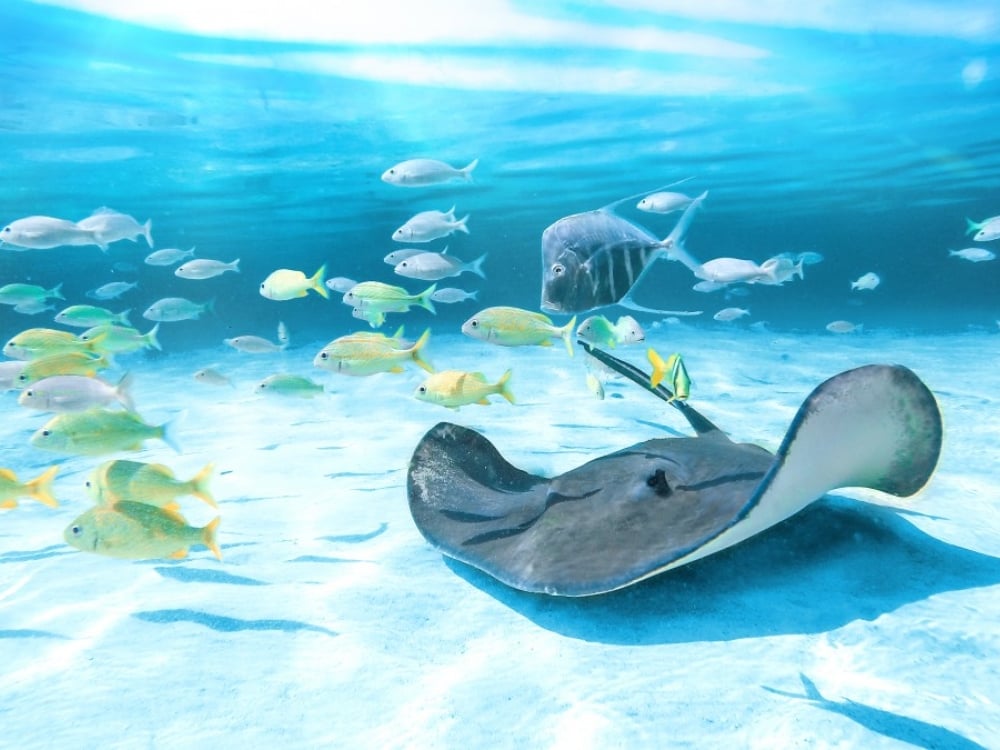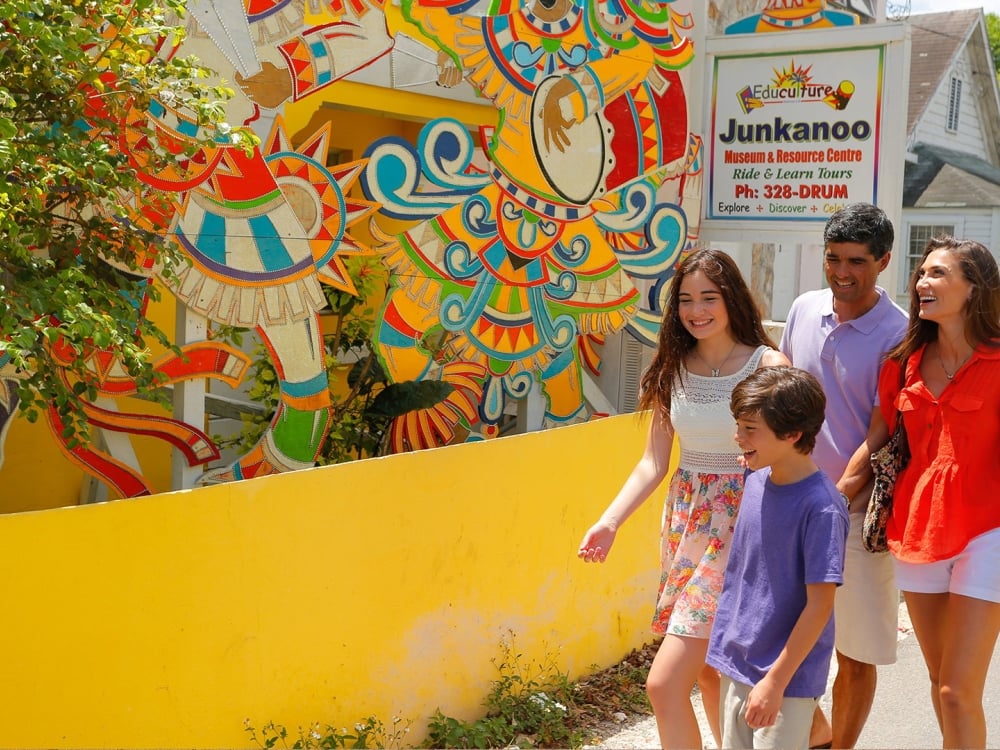 Catch some rays on the beach
Vacations need beach days. With an average of 300 sunny days per year in The Bahamas, you simply cannot resist a day or two (or three!) along the expansive reaches of our silky, white sand shores. Arawak Cay is less busy than the usual beaches you see posted on social media, and its shallow waters are perfect for young kids. Paradise Beach is great for busy bees who love to snorkel and explore the long shoreline. Saunders Beach is popular amongst locals and a popular hangout place on weekends and holidays. Finally, Cabbage Beach is arguably the most beautiful beach in the world. Don't believe us? Come see for yourself. No matter what type of beachgoer you and your family are, we are sure you can find your little one's favourite beach in the Bahamas.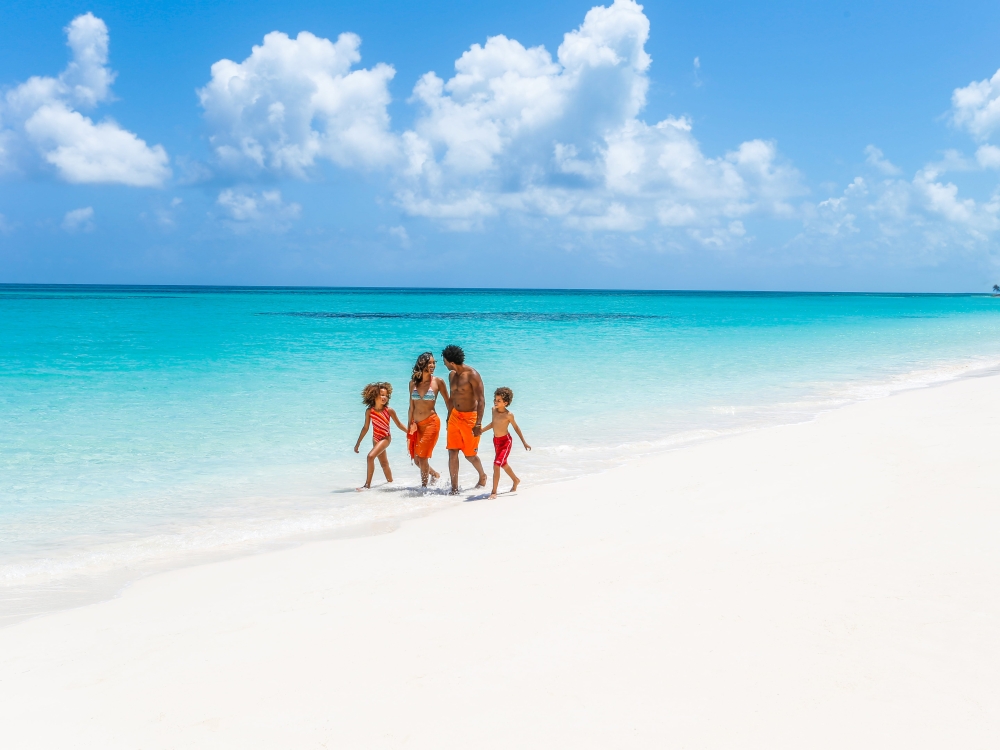 Paradise Is A Lot Closer Than You Think
Magical vacations happen in Nassau Paradise Island. Young and young at heart will love their time in the Bahamas and keep these memories close to their heart. Make Nassau Paradise Island your new family vacation destination and start a new family tradition in your happy place. Explore our family-friendly experiences today and start planning — Paradise is waiting for you.