Tips for Cooking With Conch
In The Bahamas, conch is always on the menu! Readily available, versatile, and easy to prepare, it's a popular dish that comes in many delicious forms, such as fresh conch salad, conch fritters, and cracked conch. Like many types of seafood, conch is relatively low in fat and calories and high in protein–depending on how it's prepared, it can be a tasty and healthy addition to your diet, or a decadent treat to share with friends.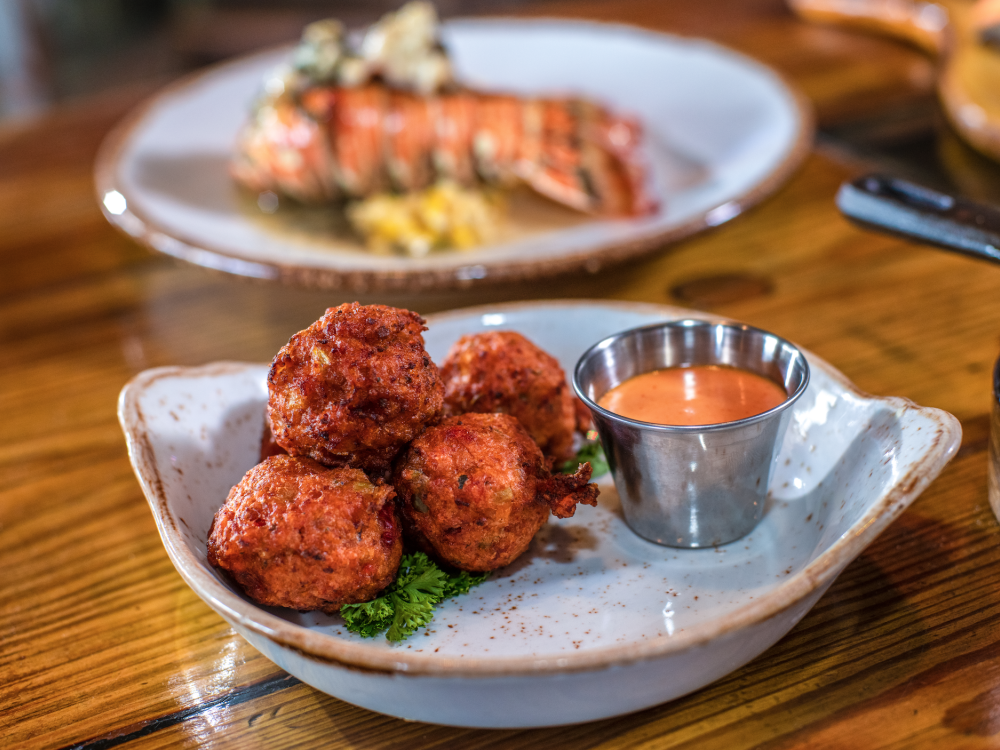 When you visit Nassau Paradise Island, there are plenty of places to enjoy conch in all its forms. Head to the Fish Fry at Arawak Cay for an indulgent lunch of cracked conch or conch fritters paired with an ice-cold Sands or Kalik. Visit the Marina Village outpost of McKenzie's Conch Shack, a popular Potter's Cay restaurant, that whips up fresh conch salad with vibrant citrus flavors. Or, grab a table at Frankie Gone Bananas, where you can pair cracked conch and conch fritters with traditional Bahamian side dishes like peas 'n rice, mac and cheese, or fried plantains. 
Want to whip up your very own Bahamian feast at home with some authentic conch recipes? Here are our top tips for cooking with conch to bring the spirit of The Bahamas to your very own table. 
Check the color. 
When choosing conch, look for pieces that are white with some pink and orange tinges. Avoid any conch meat that's gray in appearance or has a fishy smell. Like any fresh, quality seafood, it shouldn't smell fishy. 
Can't find conch? 
Fresh conch is plentiful in Nassau Paradise Island, but it can be tricky to find outside of The Bahamas. In terms of taste and texture, the closest substitution for conch is lobster – either fresh or frozen will do! Scallops can also be used in place of conch. 
Take time to tenderize.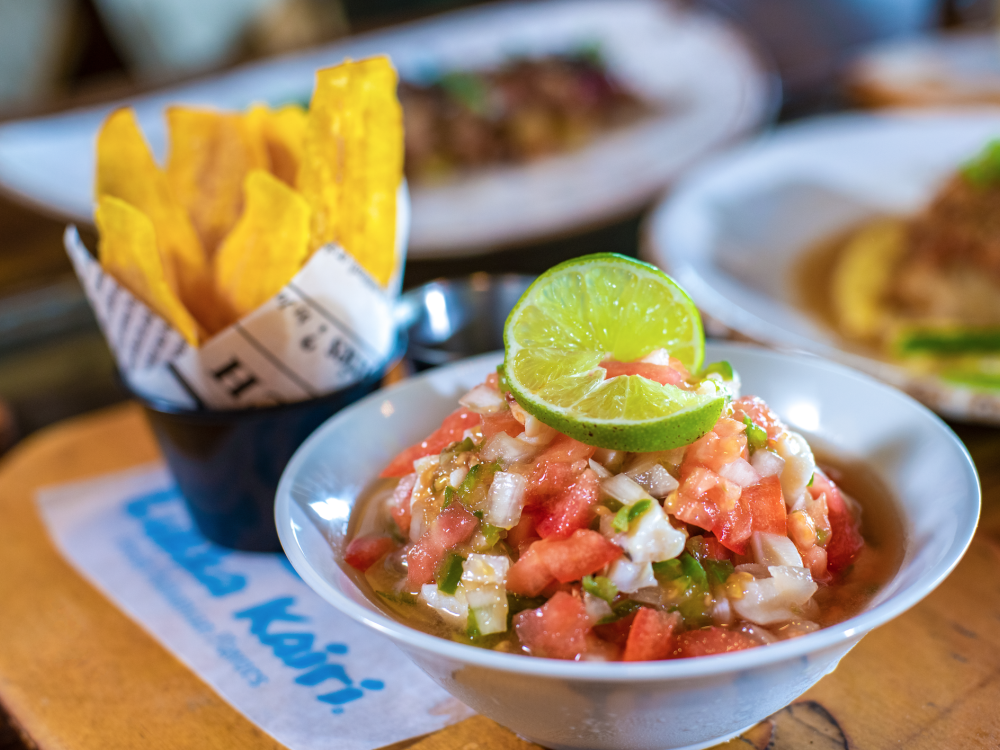 In its raw form, conch meat tends to be rubbery and quite chewy. To keep it tender, Bahamians like to use a meat tenderizer to pound the conch meat until it resembles a chicken cutlet. You can also use a rolling pin for this purpose. Another technique is to boil it in salted water for an hour–it will soften up as time passes. If you're planning to use conch in a stew or soup, you likely won't need to tenderize it at all as the low and slow cooking time will do the work for you. 
Use lots of citrus! 
If you're making conch salad (ceviche), be generous with the citrus juice – it will "cook" the conch meat over time. Lime juice is frequently used in conch salad recipes, and its fresh flavor and aroma lends a nice brightness to conch salad dishes. If you're making cracked conch or conch fritters, a squirt of lime or lemon juice will add a great hit of acidity that complements the richness of the seafood. 
Don't forget to dip. 
Conch fritters and cracked conch pair perfectly with this zesty, simple dipping sauce: combine equal parts ketchup and mayonnaise with a dash of mustard to taste. 
Get creative. ​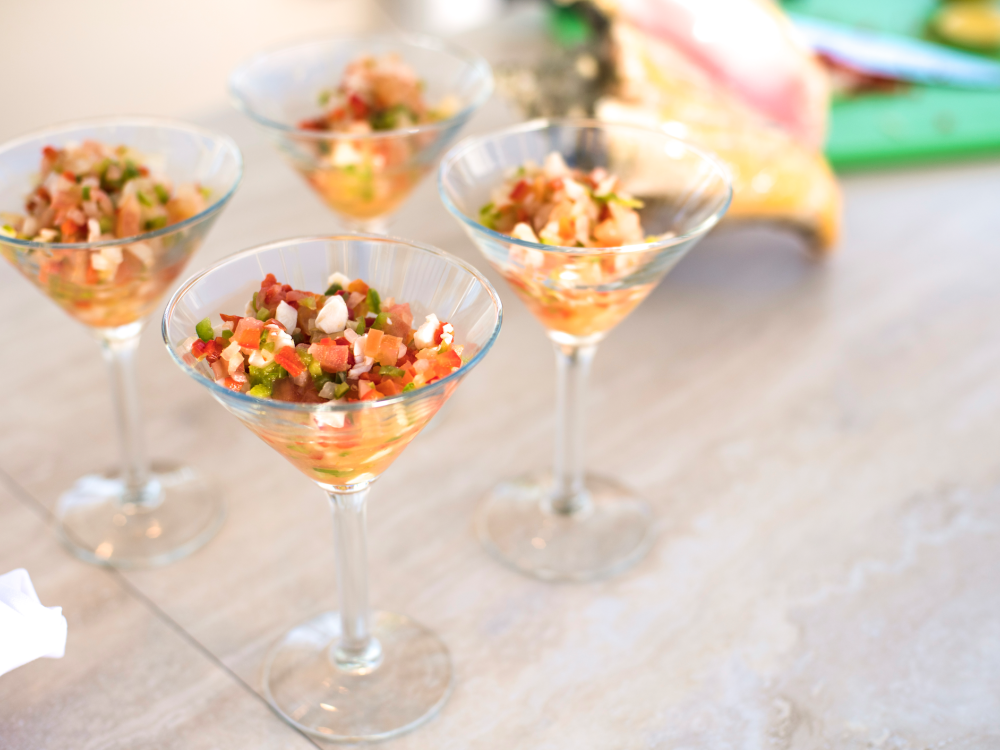 Enjoy your conch with a side of fries or, for a more authentic experience, pair it with a traditional Bahamian dish. Pop it into a tortilla and drizzle with sauce for a wrap, make a cracked conch burger on a hamburger bun, add it to a big green salad – the possibilities are endless! 
Conch recipes to try
Ready to sample some conch dishes? Try these popular Bahamian recipes at home.